Though the presidential election has run well over into Wednesday afternoon trying to figure out the last few states, all of Flagler County's down-ballot races are officially decided. To summarize, the Republicans turned out in droves, preventing much of an upset on nearly any front. Here's a breakdown of what went down in last night's elections.
U.S. Congress, Florida District 6: Michael Waltz defeats Clint Curtis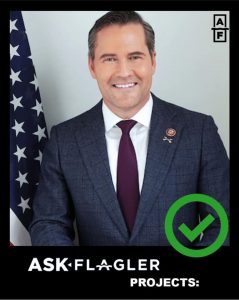 Incumbent Republican Michael Waltz defeated Democrat Clint Curtis resoundingly Tuesday night, as most pollsters expected he would. The 46 year-old Army veteran has held the seat since 2018, and he's now locked in through 2022. The defeat is Curtis' third since first trying for Congress in 2006. The victory was an expected triumph for Florida Republicans, who may be grooming Waltz to one day run for the governorship.
Clint Curtis (D): 39.40% – 172,074
Michael Waltz (R, i): 60.60% – 265,041
Mayor of Palm Coast: Milissa Holland defeats Alan Lowe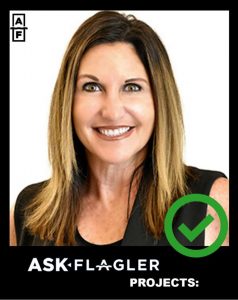 In one of the most unpredictable races on the ballot, incumbent mayor Milissa Holland secured reelection over challenger Alan Lowe. Lowe polled well in the buildup to the election, but ultimately came up just short. Both candidates in the mayor race were Republicans, but Holland was widely thought to have captured most of the Democratic vote. Challenger Lowe strongly endorsed President Trump, which likely gave him more of the Republican vote than Holland, but not enough to push him over the edge.
Milissa Holland (R, i): 52.55% – 26,157
Alan Lowe (R): 47.45% – 23,617
Flagler County Sheriff: Rick Staly defeats Larry Jones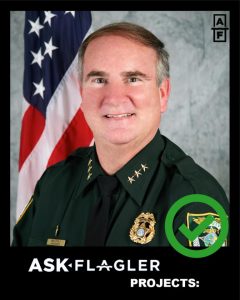 The first candidate to clinch victory on the night was incumbent sheriff Rick Staly, who defeated Larry Jones to secure a second term. Staly entered the race mostly comfortable, boasting lowered crime numbers and near-unprecedented popularity, but Jones worked to keep the sitting sheriff from being able to kick back. The race was yet another Republican win, but the margin of victory suggested Staly had largely bipartisan support. Staly and Jones previously faced off in the 2016 sheriff race, in which both candidates also Thomas Dougherty. Jones won 38% of the vote in 2016, and in 2020 shrunk down to a little over 30%.
Larry Jones (D): 30.34% – 21,165
Rick Staly (R, i): 69.66% – 48,593
Palm Coast City Council, District 1: Ed Danko defeats Sims Jones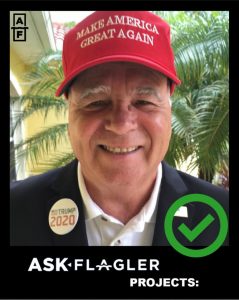 In a race with no incumbent, Ed Danko secured the job of succeeding Robert Cuff, the current councilman who elected to not run again. Danko, a former network news producer, ran an internet-savvy campaign to defeat Sims Jones, who campaigned more by word-of-mouth. Many speculated the District 1 Council race was the Democrats' best chance for a local upset; Danko had staunchly polarized himself on one side of a rifting local GOP, but not enough Republicans broke from Danko to allow a win for Jones, a Democrat. Jones also ran unsuccessfully for the seat in 2016.
Ed Danko (R): 60.23% – 28,157
Sims Jones (D): 39.77% – 18,592
Palm Coast City Council, District 2: Victor Barbosa defeats Alfin, Coffman, & McDonald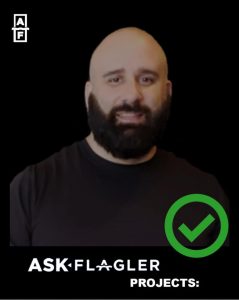 Four-man races are often unpredictable, but many pundits underestimated Barbosa's prospects (myself included, I had him finishing third). The local business owner easily outworked his three opponents in the campaign cycle, placing more signs, doing more social media, and making more public
appearances. Many feared a three-way Republican split, and that did happen to a degree, but it wasn't nearly enough to hand the win to Democrat Bob Coffman. David Alfin was regarded as having a strong chance, duemostly to good PR and heavycampaign sign presence, but Dennis McDonald, the third Republican, was mostly considered a Republican spoiler. Barbosa is now the second Portugese-American city councilman, joining District 4's Eddie Branquinho.
David Alfin (R): 20.61% – 9,492
Victor Barbosa (R): 38.10% – 17,547
Bob Coffman (D): 24.58% – 11,319 
Dennis McDonald (R): 16.72% – 7,701
Palm Coast City Council, District 3: Nick Klufas defeats Cornelia Downing Manfre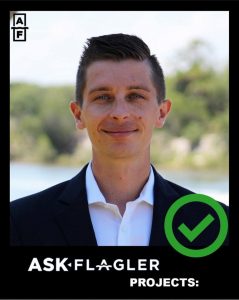 In one of the more closely contested races, incumbent Republican Nick Klufas won re-election over Democratic challenger Cornelia Downing Manfre. Klufas didn't campaign as heavily as did Manfre, doing less in terms of sign placement and online advertising. But the 32 year-old candidate was a consistent presence at early voting locations, and won largely on name recognition and preconceived approval of his job performance.
Nick Klufas (R, i): 56.71% – 26,351
Cornelia Downing Manfre (D): 43.29% – 20,116
Florida State Senate, District 7: Travis Hutson defeats Heather Hunter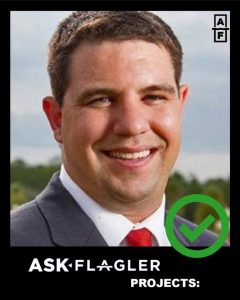 In one of the steeper uphill battles for Florida Democrats, Heather Hunter had a strong but ultimately insufficient showing against incumbent Travis Hutson. Hutson largely waited until late in the cycle to start campaigning heavily, but Hunter didn't appear to close much distance with an earlier start. Despite the loss, a nearly 4/10ths showing in a first political run is a promising beginning for Hunter, one of the Florida Democrats' youngest political prospects.
Heather Hunter (D): 38.93% – 26,628
Travis Hutson (R, i): 61.01% – 41,728
Florida State House of Representatives, District 24: Paul Renner defeats Adam Morley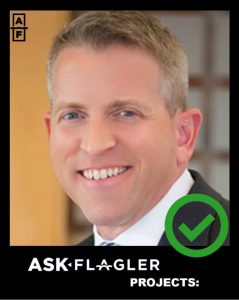 In this fourth showdown between Renner and Morely, the incumbent Renner scored his maintained his perfect record. Renner, a Republican, has served in the State House since 2015, and his now set to serve until 2022, when he'll potentially face Morley again. Morley ran an environmentally-oriented campaign for the most part, but the message likely fell short among voters who don't live near scenic areas of the district. Aside from a decent enough campaign sign presence, Renner primarily coasted on incumbentship to an easy fourth win.
Adam Morley (D): 38.41% – 26,253
Paul Renner (R, i): 61.59% – 42,095
Circuit Judge, 7th Judicial Circuit, Group 14: Joan Anthony defeats Dan Hilbert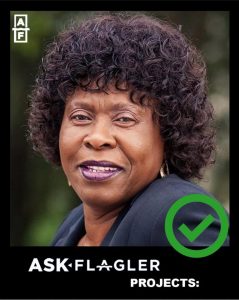 It's typically hard to predict the outcomes of judicial races, due in part to low voter knowledgeability and less direct engagement. But in this 7th Circuit race, Joan Anthony surprised few when she triumphed over Dan Hilbert. While Anthony was viewed as a favorite going in, her win could actually be seen as an upset; despite being a nonpartisan race, Anthony was by-and-large more embraced by left-of-center voters while Hilbert was supported largely by conservatives. Anthony's win marks a remarkable career comeback after being convicted of tax evasion in the 1990's. Hilbert himself performed community service in 1998 after accusations of misdemeanor stealing and destruction of property.
Joan Anthony (NPA): 57%
Dan Hilbert (NPA): 42%
Flagler County Commission, District 1: Andy Dance defeats Corinne Hermle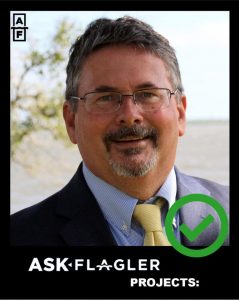 Longtime school board member Andy Dance bested Department of Agriculture & Consumer Services employee Corinne Hermle for the District 1 commission seat. Dance soared on name recognition Tuesday, having built a solid reputation for himself as a Flagler County politician. The highly analytical Hermle had a decent showing, but she didn't seem to reach far outside her Democratic lane. Dance, a Republican, was likely boosted by high profile pre-election endorsements from the likes of Joe Mullins and David Alfin. He'll succeed current commissioner Charles Ericksen.
Andy Dance (R): 62.68% – 42,681
Corinne Hermle (D): 37.32% – 25,415 
Flagler County Commission, District 2: Donald O'Brien defeats Denise Calderwood & Paul Anderson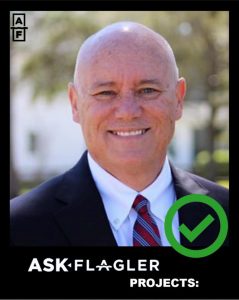 Incumbent Republican Donald O'Brien was victorious Tuesday over Denise Calderwood and Paul Anderson. Calderwood has been a well-known name in Flagler County for the better part of twenty years, but still wound up with only a quarter of the vote. Anderson, who'd unsuccessfully challenged Trevor Tucker's school board seat in 2018, brought up the tail of the trio with a little over 10%. O'Brien for the most part was the perfect candidate in Flagler County: an incumbent Republican with little controversy. As of yet, no one's figured out how that combination can be beaten.
Paul Anderson (NPA): 10.78% – 6,936 
Denise Calderwood (NPA): 25.20% – 16,216
Donald O'Brien (R, i): 64.02% – 41,198
Results in Other Races & Measures:
East Flagler Mosquito Control District, Seat 1
Julius "Jules" Kwiatkowski (i): 60.22% – 31,32
Perry Mitrano: 39.78% – 20,566 
East Flagler Mosquito Control District, Seat 2
Mike Martin: 58.73% – 29,087
Barbara Sgroi (i) – 41.28% – 20,448
East Flagler Mosquito Control District, Seat 3
Martin Brabham: 45.92% – 23,573
Ralph E. Lightfoot: 54.08% – 27,757
State Attorney, 7th Judicial Circuit
RJ Larizza (i): 64%
Don Dempsey: 35%
District Court of Appeals (Retain Judges, Y/N)
Carlos Muñiz: Yes
Kerry Evander: Yes
Jamie Grosshans: withdrew after appointment to Florida Supreme Court
John Harris: Yes
Richard Orfinger: Yes
Meredith Sasso: Yes
Rand Wallis: Yes
Note: All appeals court judges appeared as incumbents.
Amendment 1: Citizenship Requirement to Vote in Florida Elections
Yes: 80.45% – 53,390
No: 19.55% – 12,972
Amendment 2: Raising Florida's Minimum Wage
Yes: 58.54% – 39,235
No: 41.46% – 27,793
Amendment 3: All Voters Vote in Primary Elections for State Legislature, Governor, and Cabinet
Yes: 52.96% – 34,359
No: 47.04% – 30,514
Amendment 4: Voter Approval of Constitutional Amendments From One to Two Elections
Yes: 45.55% – 29,380
No: 54.45% – 35,115
Amendment 5: Increase Limitations on Homestead Property Tax Assessments
Yes: 75.25% – 48,179
No: 24.75% – 15,846
Amendment 6: Tax Discount for Spouses of Certain Deceased Disabled Veterans
Yes: 91.94% – 60,337
No: 8.06% – 5,287