Mayoral candidate Alan Lowe came up huge over opponent Milissa Holland in AskFlagler's mayoral poll this week.
Alan Lowe accrued 145 votes, good for 84.30%, while Milissa Holland received 23 votes for 13.37%. The poll was posted on the 24th and shared to Facebook, Twitter, Instagram, and the AskFlagler email subscriber list. While Holland jumped out to a small lead as the first couple dozen votes came in, votes for Lowe quickly poured in at a torrential pace, leaving Holland well behind.
Lowe and Holland advanced to the general election out of a primary that also included Democrats John Brady and Michael Schottey, and Republican Donald Greene. Both Holland and Lowe are Republicans.
ADVERTISEMENT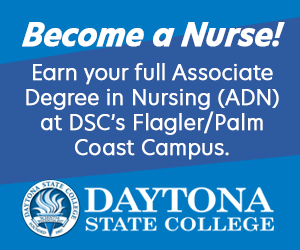 Lowe could easily carry his massive base of support to a win against Holland, though most would agree it would likely be a somewhat closer race. Holland garners enough popularity as mayor to likely score at least three out of every ten voters even in her most pessimistic scenarios.
Candidates and supporters had the equal opportunity to share the poll with friends and social media followers. The poll was open-access and not scientific, meaning it was open to whoever came across it online. Its efficacy to predict election results is open to individual interpretation.