Ron DeSantis, the 46th and current Governor of Florida, recently topped former President Donald Trump in a straw poll asking conservative voters for their 2024 presidential preferences. The poll asked attendees of the Western Conservative Summit, a gathering of conservatives held June 18th and 19th in Denver. if they'd approve of the candidacy of a variety of different potential candidates in the 2024 election. DeSantis scored the highest of any candidate, with 74.12% saying they approved of him as a potential candidate. Trump came in second with 71.43%. The full results were as follows:
Ron DeSantis (Governor of Florida) – 74.12%
Donald J. Trump (Former President) – 71.43%
Ted Cruz (Senator from Texas) – 42.86%
Mike Pompeo (Former CIA Director & Sec. of State) – 39.35%
Tim Scott (Senator from South Carolina) – 35.58%
Kristi Noem (Governor of South Dakota) – 29.92%
Tom Cotton (Senator from Arkansas) – 29.92%
Rand Paul (Senator from Kentucky) – 27.76%
Donald Trump Jr. (Activist) – 24.80%
Mike Pence (Former Vice President) – 21.56%
Josh Hawley (Senator from Missouri) – 20.22%
Dan Crenshaw (Representative, TX-2) – 20.22%
Nikki Haley (Former Governor of South Carolina) – 19.14%
Other (unspecified) – 7.82%
Michelle Obama (Former First Lady) – 2.96%
Elizabeth Warren (Senator from Massachusetts) – 2.96%
Joe Biden (President of the United States) – 2.43%
Pete Buttigieg (Secretary of Transportation) – 2.16%
Stacey Abrams (Former Georgia House Minority Leader) – 2.16%
Amy Klobuchar (Senator from Minnesota) – 2.16%
Kamala Harris (Vice President of the United States) – 1.89%
Alexandria Ocasio-Cortez (Representative, NY-14) – 1.89%
Beto O'Rourke (Former Representative, TX-16) – 1.62%
Cory Booker (Senator from New Jersey) – 1.62%
Andrew Yang (Entrepreneur) – 1.35%
Bernie Sanders (Senator from Vermont) – 1.35%
Gretchen Whitmer (Governor of Michigan) – 1.35%
None of the Above – 1.08%
John Kasich (Former Governor of Ohio) – 0.81%
Mark Cuban (Entrepreneur) – 0.54%
Andrew Cuomo (Governor of New York) – 0.54%
Michael Bloomberg (Former Mayor of New York City) – 0.27%
371 attendees of the Summit were given the poll, and DeSantis's winning total was 275. Donald Trump was just ten behind, at 265. Unsurprisingly, no Democrat polled above 2.96% (Michelle Obama and Elizabeth Warren), and no Republican polled below 19.14% (Nikki Haley) – with the key exception of former Ohio Governor John Kasich, who polled at 0.81%. Tallying just three supporters, Kasich's numbers come in the light of continued criticism of the Trump administration and a speaking slot at last year's Democratic National Convention.
ADVERTISEMENT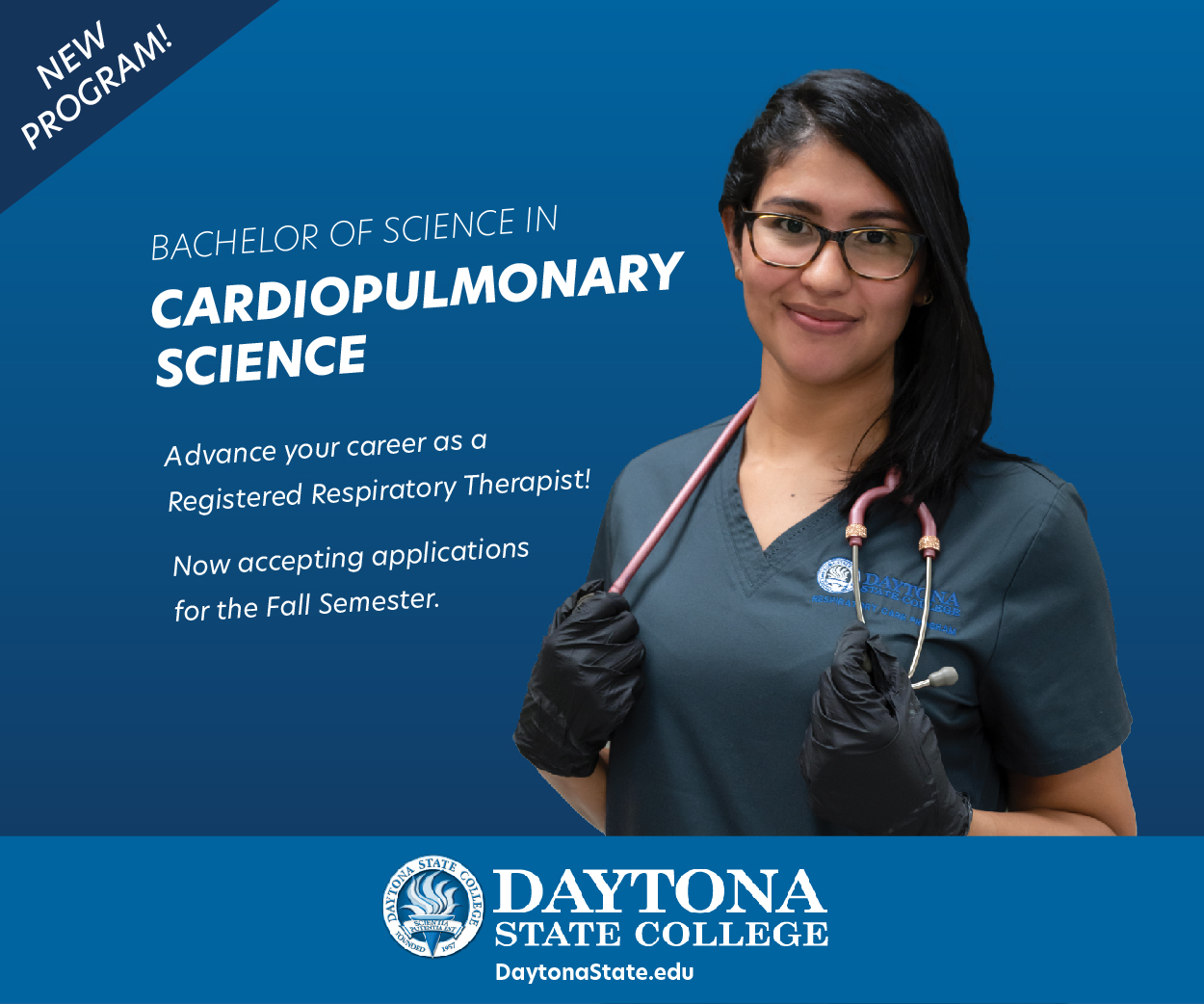 By the nature of a straw poll, each potential candidate's percentage does not represent the amount of support they'd accrue in a primary or general election; rather it represents the raw amount of polled individuals who'd view their candidacy or presidency as a favorable outcome. There's considerable overlap between those who approved Trump and DeSantis (and other choices) in this straw poll, while a regular performance poll would attempt to pinpoint the outcome of an upcoming election.
First elected in 2018, Ron DeSantis had been a vocal supporter of then-President Trump and continues to be a notable face of the Trump-era conservative landscape. Before narrowly defeating Democrat Andrew Gillum to win the governorship, DeSantis represented Florida's 6th congressional district in the House of Representatives, a territory that includes all of Flagler County.
Former President Trump has teased, but not confirmed, the idea of him mounting a third presidential campaign in 2024. "I'm absolutely enthused. I look forward to doing an announcement at the right time," he stated to radio host Candace Owens. "As you know, it's very early. But I think people are going to be very, very happy when I make a certain announcement."
DeSantis's first term as Governor expires with the 2022 election, and he's set to face the winner of a Democratic primary that includes former Governor Charlie Crist (then Republican, now Democrat) and current Commissioner of Agriculture Nikki Fried, the only Democrat holding statewide office in Florida. If DeSantis wins a second term, he'd likely need to resign should he plan on focusing efforts toward a presidential campaign.