When a local veteran who also happens to be a police officer decides to open a woodworking business, you have to take notice. Rhett Summerlot has lived in Flagler long enough to remember when there was one stoplight and Eckerds was near the now, Island Walk Publix.
So, what inspires you to craft individual designs for his customers?
Since I was young, I've always had somewhat of a creative mind.  I've been playing with Legos since I was little and would always build a set and then tear it down and create my own piece to play with.  I think that it just followed me into adulthood and turned into what I do now with woodworking.  It also runs in my blood.  My grandfather on my dad's side was an electrician for Westinghouse, and a carpenter on the side.  I would always watch him in his barn and hang around him when I was with him.  I honestly think that I picked up more than I realize from him.  My mother's grandfather was a carpenter for Ford Motor Company for 20 plus years, so you could say it kind of runs in the family.  Then of course my dad.  His profession was never woodworking, but he taught me the foundations of working with my hands and taking pride in creating something.  He taught me my work ethic and discipline, and that easily transferred into woodworking.   At the end of the day, it's kind of a stress relief mechanism for me.  I also wholeheartedly enjoy helping a customer create a one of a kind piece.  You can go to the store and buy anything you want, but someone down the street can do the same thing.  What we create is one of a kind and unique.  That to me is what makes it worth it.
ADVERTISEMENT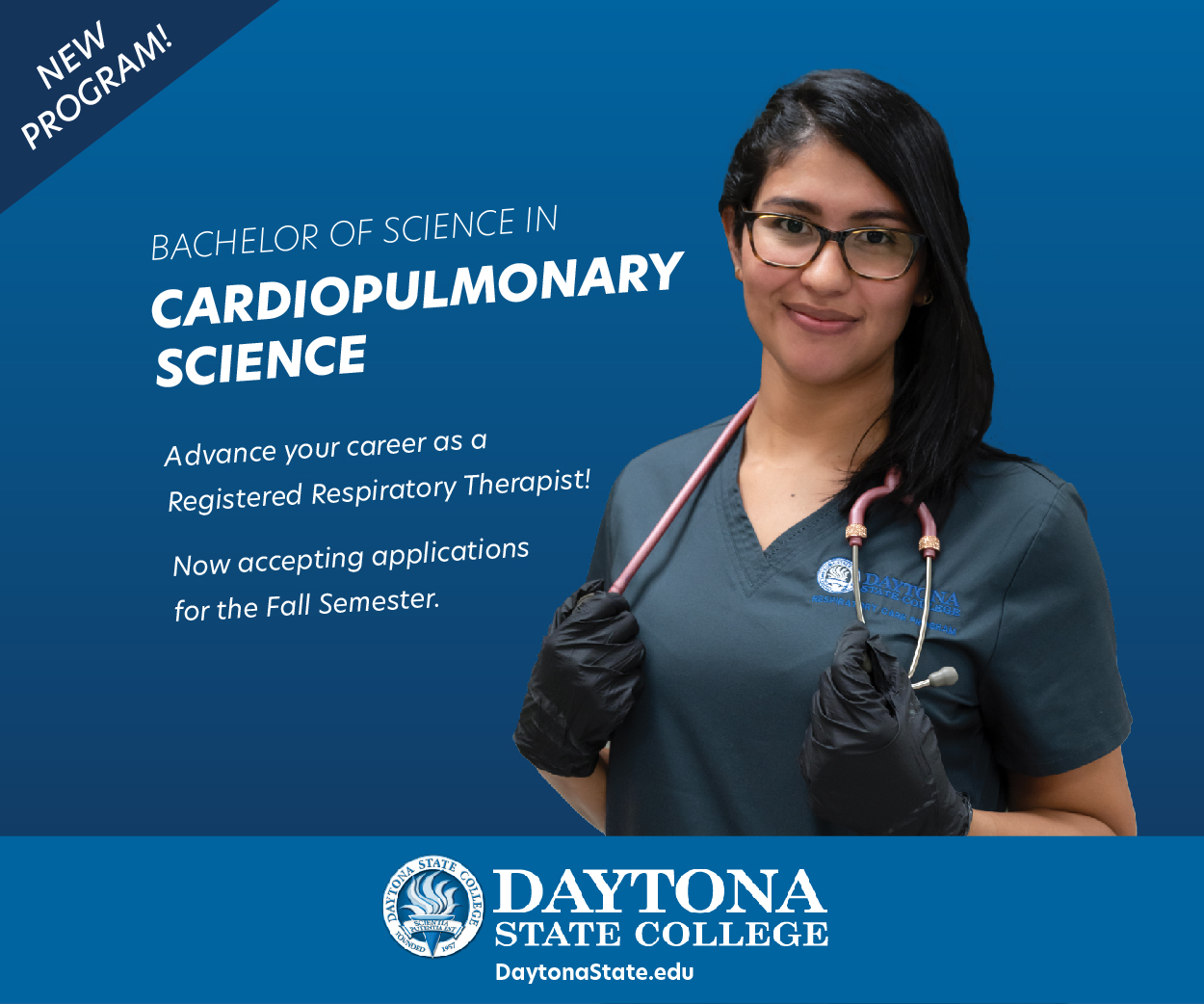 There's a very patriotic tone to your pieces, was this intentional – something from within or something your customers want?
Honestly, I think that the patriotic tone to my pieces comes from what my customers have wanted.  My first piece was a thin blue line challenge coin flag that I made for a buddy at work.  I've made several of those since then and they have ranged from the thin blue line for LEO's, to thin red line for Fire Fighters, traditional flags, and ones for a couple of guys that are in the military.  I also love making them, I'm naturally a patriotic person at heart, and have been since I was little so that has a lot of influence too I think.
You graduated from Flagler Palm Coast High School in 2005, did you envision yourself staying in Flagler and starting a family?
Plan A was not to stay in Palm Coast after graduating high school.  The day after we graduated, I went to boot camp for the Marine Corps and followed that up with a year at Embry Riddell.  Somewhere along the line plans changed.  It's definitely been a roller coaster to get me to where I am now, but everything happens for a reason and now I'm proud to say that I live here and have a beautiful wife and daughter to share it with.
Being a veteran and also a local sheriff's deputy – do you internalize a feeling to protect those around you or was it just that childhood path you had always planned?
I know it sounds cliché, but I think that I've always had something inside of me that drove me to help people.  I knew 100 percent that I would be in the military, even when I was little I knew that.  I wanted to be a G.I Joe.  Law Enforcement though was not at the forefront for my career path initially, but after being in the profession for almost 11 years, I have to say that I love it.  You ask if I internalize a feeling to protect, and I think that I do.  The best way I can explain it is that I know I'm mentally capable of running towards gunfire to protect those around me.  Between the military and law enforcement, I've been doing it for almost 26 years.  I know it's not something that everyone can do, and that's perfectly fine.  Just like I couldn't do something that others might do, not everyone can do this.  I can though and I do it well.
Long term, where would you like to see the business go? (Shopfront, still in your garage, side project – that kind of thing)
Man, a shopfront would be incredible.  I honestly don't see that anytime soon, just because it still is in the backseat to my fulltime job.  I would love to be able to get established and be able to sustain an operation that was located in some type of commercial size building.  Having access to a space like that would allow me to expand not only in equipment, but in the size and quantity of pieces of work.  Right now running it out of my garage works, but just makes things a little slower.  Space is a premium so I have to take that into consideration with pretty much everything I do.  The original plan when my wife Heather and I created this business was that it would provide a little extra income that would allow her to be a stay at home mom to raise our daughter and take care of our family.  As life changes so do your plans, and I would love to be able to see this transform into something that would be able to sustain us as a family and allow me to maybe even retire early and work for myself fulltime woodworking.  We have so many things that we would like to accomplish in the shop, and doing it fulltime compared to part-time would allow that to happen.
What's something you'd like people to know about your business and you?
I touched on it briefly above.  We founded this business for the sole purpose to provide a little extra income so that my wife could essentially be a stay at home mom.  Everyone knows that cops don't do it for the money.  IT'S TRUE.  I'm not getting rich working in law enforcement.  With that being said, that's why we thought long and hard and came up with this idea.  When we had our daughter, we looked everywhere for childcare that we liked and could afford, but just could not find anything we were comfortable with.  We came up with this together and just went with it.  I honestly think that it's one of the best decisions we've made.  It has definitely been tight, but the ability for my wife to be at home with our daughter is priceless so to us it has been worth it.  With that being said, my wife and daughter have been my inspiration to do what I can to grow the business and expand my skills so that I can continue to offer unique pieces and new products to potential customers.
Back to the incredible pieces you do – what's the best way for someone to place an order? What's the creative process if I wanted something unique?
Right now, the best way to place an order is to contact us directly either via our Facebook page, or our Instagram account.  We had a website but are in the process of reorganizing that aspect of the business.  We both actively monitor our social media accounts and have several different payment options that pretty much everyone has nowadays.  The best thing about a local small business is that you deal with us directly and that's it.  For custom pieces, the process is as easy as sending us an idea and if I can do it I'll tell you I can, and if I can't I'll be honest with you.
We hope in the best way you get backlogged in orders after people discover your business and we'd love to follow-up with you to see how things are going in the future.
Thank you for your service and thank you for protecting our community.
To check out more of Rhett's work, visit his Facebook page: https://www.facebook.com/hrhandcrafteddesigns