Though voting won't start for well over a year, Alan Lowe has picked up a notable endorsement in his campaign for Palm Coast City Council. The Flagler Trump Club, one of Flagler County's largest conservative activist groups, endorsed Lowe's candidacy Tuesday afternoon. The endorsement was announced via a Facebook post by the club's vice president, Ed Danko.
Though it's sure to carry weight for Lowe's 2022 campaign, the endorsement itself is hardly a surprise. Alan Lowe has been one of the most vocal proponents of former President Donald Trump since he rose to local political prominence in the 2020 campaign cycle. Lowe is well known as a red-hat-Republican in Flagler County. He campaigned with fervor for then-President Trump all through the leadup to last year's election, and now serves on the board of directors on the Flagler Trump Club himself.
ADVERTISEMENT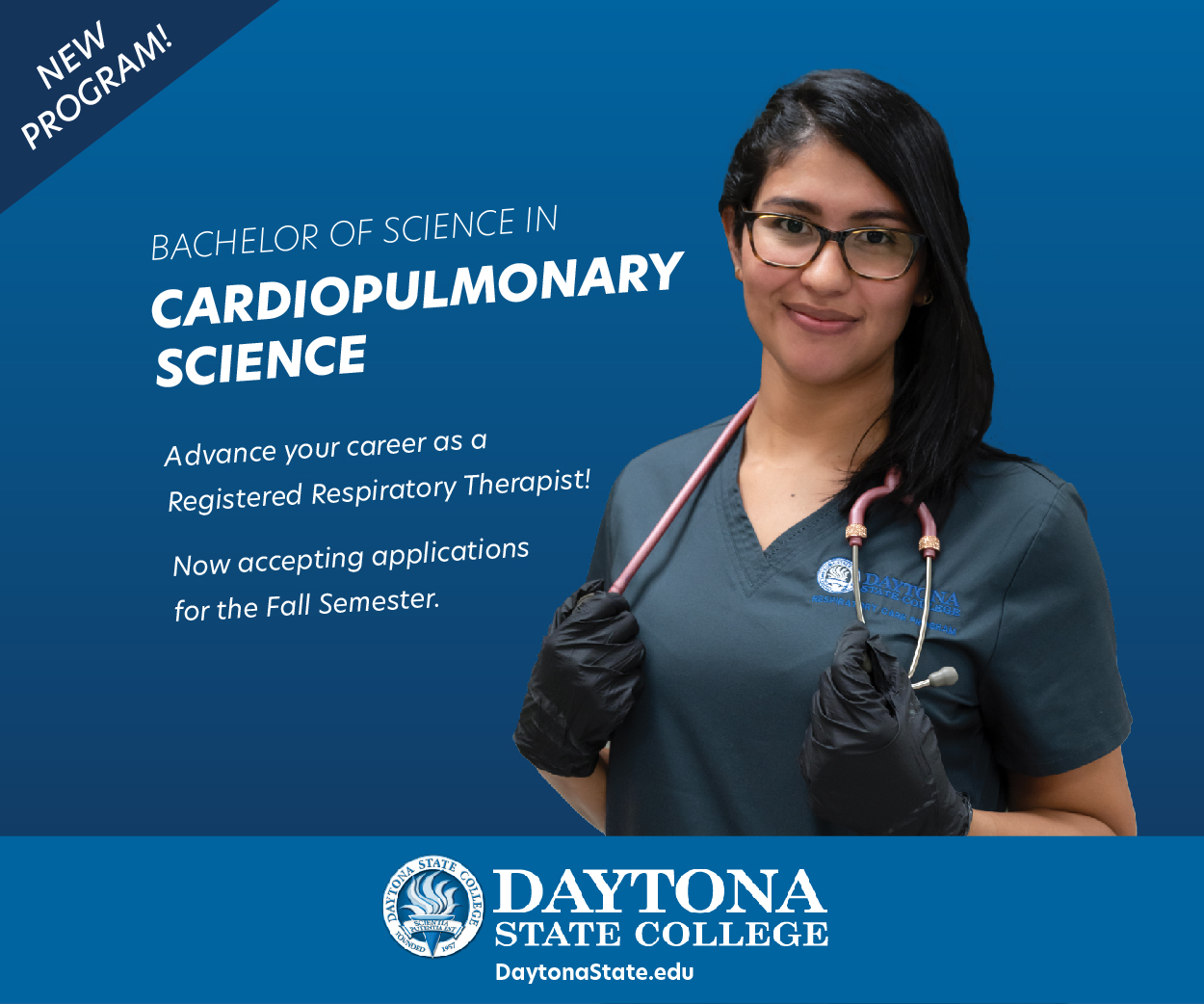 Alan Lowe captured attention in 2020 with his campaign for Mayor of Palm Coast. Lowe ran in a five-way race against incumbent Milissa Holland and challengers Michael Schottey, John Brady, and Donald Greene. Holland and Lowe advanced to a runoff election, where Holland won re-election by a narrow five-point margin—less than 3,000 votes in a total of over 49,000.
Of all the candidates who were defeated in city, county, and state elections last year, Lowe seemed to carry easily the most political capital coming out of it. He never ceased being seen as a leader in Flagler County conservative politics, and speculation began almost immediately on what he may run for next. Such anticipation was put to rest on February 22nd, when it was announced that Lowe would run for Palm Coast City Council, in the District 2 seat. The seat is opening up next year as its current occupant, councilman Victor Barbosa, is departing to run for Flagler County Commission. Days after announcing his new campaign, Lowe released a policy platform to his campaign's Facebook page, highlighting opposition to new taxes and a focus on promoting fiscal responsibility and a positive atmosphere for businesses. Lowe has also made himself present at numerous city council meetings since the 2020 elections concluded.
The full endorsement statement from Club VP Ed Danko reads:
Palm Coast, Fl – Today the Lowe Campaign is announcing that The Flagler Trump Club has endorsed his candidacy for Palm Coast City Council District 2.

"I am proud and honored to accept the endorsement from my fellow members of The Flagler Trump Club. I believe in the conservative policies of President Trump and once I am elected, those policies will guide my decisions on city council," Lowe said after accepting the club's endorsement, adding "I am a conservative voice for conservative folks like you."

Mr. Lowe is the first candidate to be endorsed by the Flagler Trump Club for the 2022 local election.

"Alan Lowe is the just the first of many more local political candidates that will soon be endorsed by the Flagler Trump Club for the 2022 election," said Trump Club President Mike McElroy.

The primary election will be held on August 23, 2022, with early voting from August 13 through August 20, 2022.

Flagler Trump Club VP and Palm Coast City Councilman Ed Danko said, "Our club is focused on a grass-roots effort to find and endorse local candidates who believe and follow the conservative values of President Donald J. Trump to Keep America Great," adding, "We need more candidates like Alan Lowe in Palm Coast and Flagler County."

The Lowe Campaign adds, "In order to bring a true majority of conservative thought to the city council we need your help. Please visit Alan Lowe's website to learn more about his platform and consider donating to the campaign.
Lowe will look to join close friend and fellow Trump Club organizer Ed Danko on the Palm Coast City Council in the 2022 election season. As of now, no other major challengers for the open seat have made their bids public.