A variety of different topics were covered when Palm Coast's City Council gathered for their bimonthly meeting Tuesday morning. After the Pledge of Allegiance, proceedings began with an open floor session for any citizens to raise concerns about whatever topic was on their mind, something several took the opportunity to do.
Four of the eight speakers during this segment took the podium to raise issues with Cimmaron Drive, a short road located by the canals in Palm Coast's C section. These residents were concerned about the state of the walking area next to the road, and that swales by the roadside made the terrain slanted and unsafe to walk on. One person suggested a bike lane or pedestrian path to help remedy the situation.
ADVERTISEMENT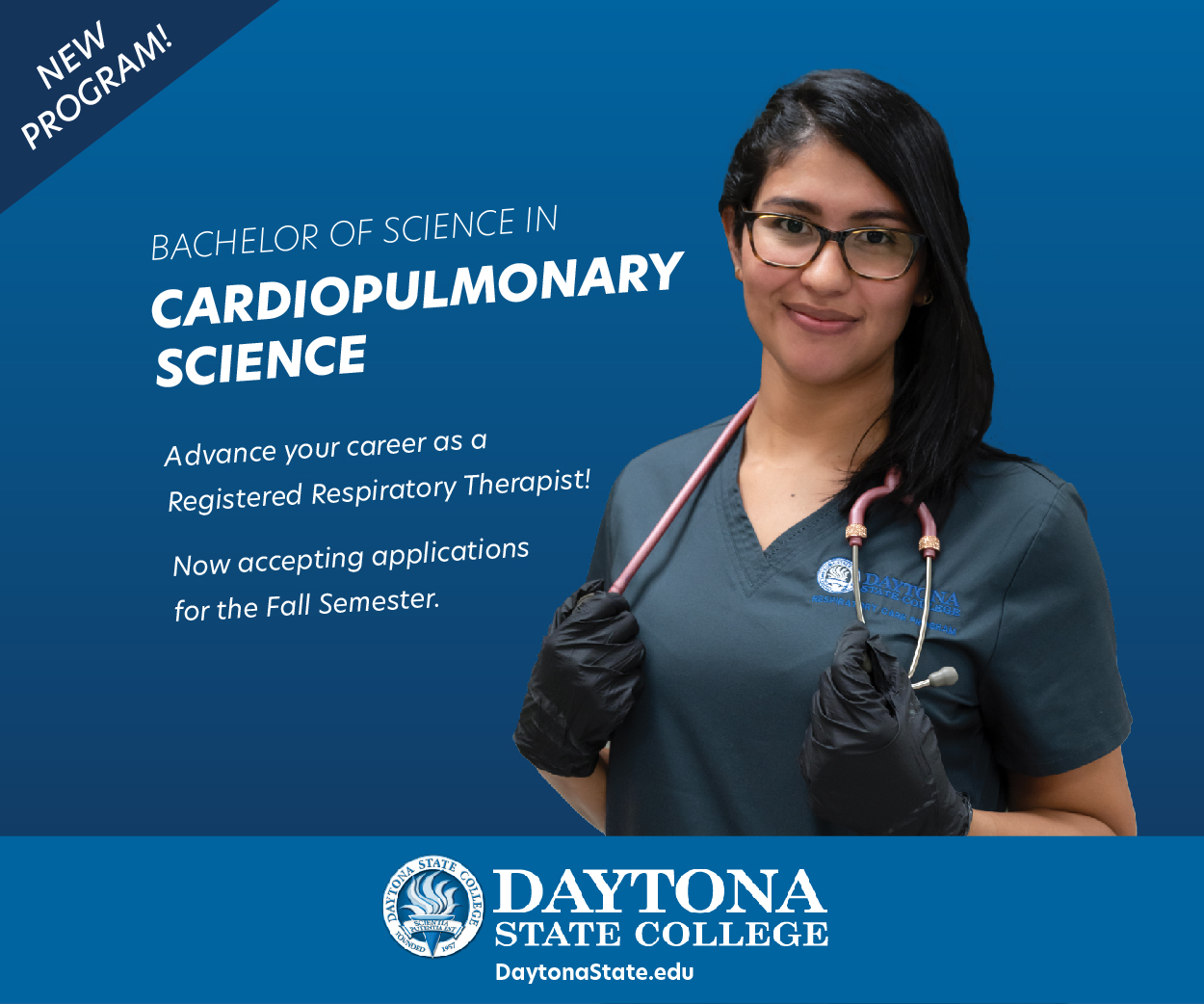 Also drawing the ire of several commenters was the city's plan to expand tennis and pickleball facilities in an upcoming $5.7 million expansion project. James Moore, a Palm Coast resident since 2008, approached things by contrasting the popularity of pickleball to sports like baseball and t-ball. In Moore's view, tax dollars would be better spent creating new facilities for a sport that's played by Flagler's two high schools. The pickleball project was initially unveiled at the council's March 9th workshop meeting. Councilman Eddie Branquinho and city manager Matt Morton both expressed their enthusiasm for the idea, while councilman Ed Danko stressed fiscal responsibility during the strain of the coronavirus pandemic and elected to support the project at a later date.
As scheduled speaking slots began, a group of representatives from the Family Life Center stood and spoke briefly about their advocacy for victims of crime and abuse. Councilman Nick Klufas stepped from his seat down to the podium and spoke to the strength of empowering these survivors. With the group still at the front of the room, Branquinho joined to acknowledge April as Sexual Assault Awareness Month.
Gary Perkins also took the microphone, speaking as an advocate with the Family Life Center. On his mission in attending Tuesday's council meeting, Perkins said, "Family Life Center is committed to offering free and confidential essential support services to any man, woman, or child survivor of sexual assault and domestic abuse." 
City Attorney Bill Reischmann then spoke on the importance of civility in disagreement and discourse, going on to declare the month of May as Civility Month. He then introduced perhaps the most contentious topic of the morning: Slow Way.
Slow Way is a stretch of road which in part connects the S section to US-1, and which has been the site of a massive influx of traffic over the last year or so. The council elected to close Slow Way in February, but in March decided to shelve those plans at least for the time being. Tuesday's meeting attracted passionate advocates both for and against Slow Way's closure.
In discussing plans for dealing with the Slow Way conundrum, the idea was proposed to confer with Flagler County before committing to action. The idea was agreed upon by the council, leading them to scrap the planned period for residents to take the podium and weigh in on the issue. This did not go over well with a small group who'd assembled for that very purpose. A commotion was raised when Brian Butka, one such resident, objected aloud to Mayor Milissa Holland's declaration that Slow Way had been tabled.
"My biggest concern is that they failed to notify the community," Butka said after exiting the council chambers. "Multiple people did not know about this second meeting, multiple people didn't know about the first meeting, multiple people didn't know about the original meeting. People try to show up to say we haven't been notified, and we've been told the motion is tabled. We can't even speak. We take off work to do this, and we have to do this again because they've tabled it. And now at some unknown date in the future, they'll maybe notify and handful of people, and we have to try to react to that." Though there was a section earlier in the meeting for open public comment, Mayor Holland announced as it took place that it was not the time for comments regarding Slow Way. On Tuesday, that time would never eventually come.
The meeting also had attendees who felt strongly that Slow Way ought to be closed. One S section resident who did not speak on Tuesday weighed in: "The county road is becoming on the weekends a strip where it almost seems like people purposely drive at excessive rates of speed."
Toward the close of the meeting, Councilman Danko suggested the possibility of a more strict attitude toward litter on roads and sidewalks in Palm Coast. After speaking with Sheriff Rick Staly, Danko felt confident in wanting to put more "law enforcement teeth" into the problem, in his own words. The city has launched anti-littering campaigns in the past, one of which last year was cut short by the COVID-19 pandemic. In addition to an increased vigilance by police, Danko also created twelve slogans to raise awareness for the initiative, which he passed out to his fellow council members. He only read one aloud, which he described as Sheriff Staly's favorite: "every litter bit hurts". The concept was popular with the council, though specific and comprehensive planning were reserved for a later date.