County Commissioner Joe Mullins issued a hefty challenge Wednesday to his primary opponent, Victor Barbosa. It's in relation to alleged charges made against Barbosa (a Palm Coast Councilman) back in July which alleged he had committed extortion, robbery, and kidnapping while living in Costa Rica between 2012 and 2018.
Barbosa vehemently denies these accusations, but Mullins wants him to prove it. The challenge: fly back to Costa Rica and stay for 24 hours, then fly back to the United States. If Barbosa takes him up, Mullins said he'd believe the charges are false and potentially drop out of the race.
ADVERTISEMENT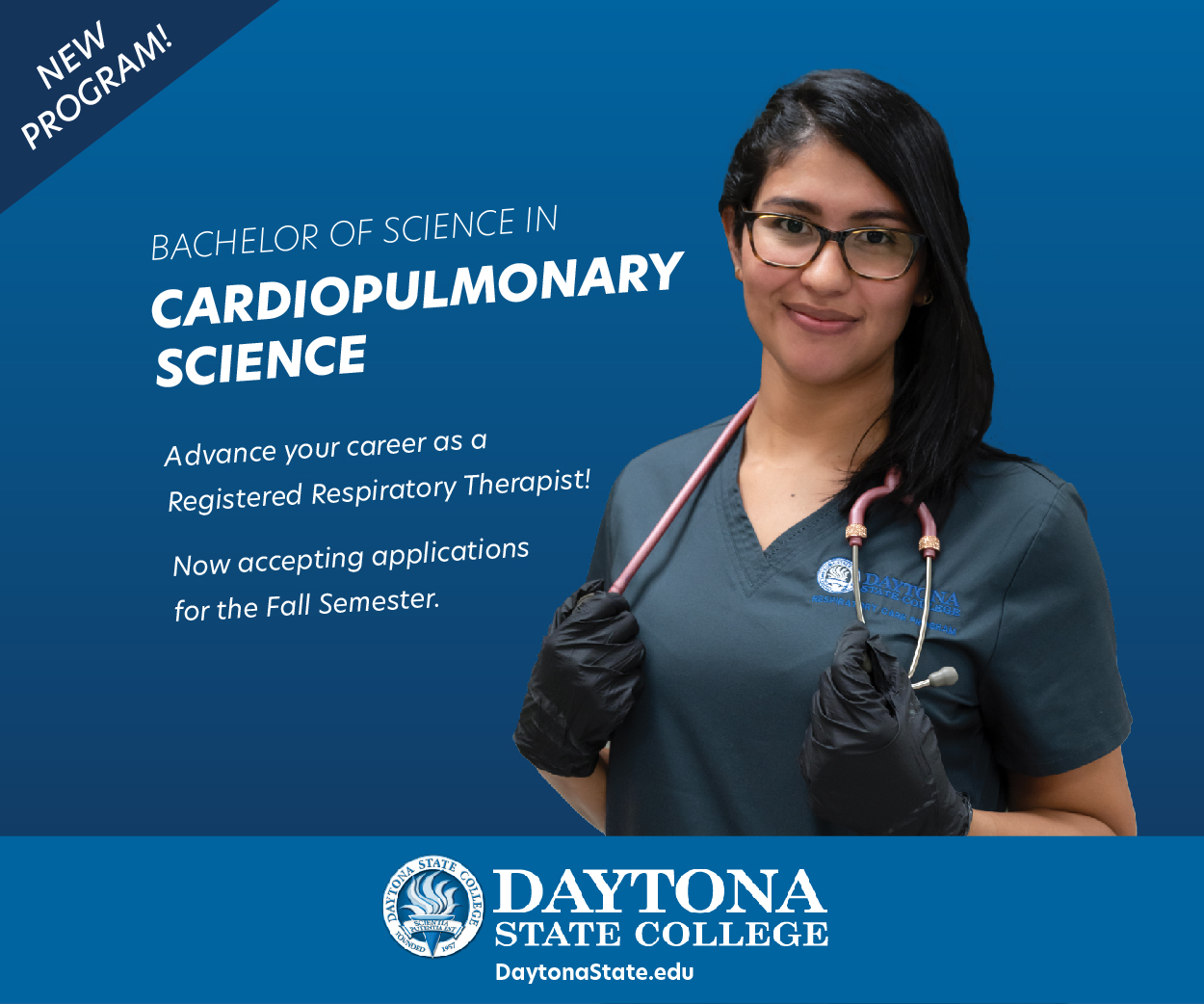 Mullins made the offer to Barbosa on his radio show, 'Live, Work, Shop, Play in Florida' which airs on WNZF. The episode also featured local parent and conservative activist Jessico Bowman, Palm Coast Councilman Ed Danko, and School Board member Jill Woolbright, who phoned in to the show.
Danko possessed the most immediacy to the story, having served alongside Barbosa since they were both sworn in to their Council seats in November 2020. He was agreeable to Mullins' criticisms of Barbosa (namely for what Mullins had perceived as an attack on Sheriff Rick Staly for the FCSO's role), and supported Mullins' choice to discuss the Costa Rica allegations on the air. It was Danko who initially brought up Barbosa in conversation.
The body of the episode was focused on criticizing FlaglerLive, a local news website which all four personalities have publicly expressed their disdain for. Promotion for the show featured photoshopped images of the site's founder Pierre Tristam into highly unflattering cartoons.
Mullins full comments to Barbosa were as follows: "I'll make this offer publicly. If it's untrue, I want him to show this community, he owes it to this community. We don't run from our past. I will buy him and a guest he picks a ticket to fly to Costa Rica for the weekend and see if he returns. And I want him to do one of those videos where he looks comatose in front of the phone, or like he's smoked too much of something.
"I want him to do the video, and I want him to be over there saying it. But I want him to go to Costa Rica and stay for 24 hours and come back. And then I will believe him, and I will stand with him. Matter of fact, I'll probably step out of the race and go back to my businesses."
Mullins also criticized Barbosa's proclaimed homebuilding efforts in west Flagler County, where he aims to represent on the County Commission. "You don't rape and pillage an area that's destitute," he said of Barbosa's business.
In comments given to AskFlagler, Councilman Barbosa wasn't exactly appreciative of Commissioner Mullins's remarks. His initial response was to draw attention to one controversy from Mullins' own past. "Are these tickets going to be like the ones he sells at The Masters?," Barbosa asked. "Fake tickets?" This refers to a $2.5 million lawsuit against Mullins from April which alleges he committed wire fraud, mail fraud, and theft by deception in the sale of fraudulent tickets to the Masters golf tournament in Augusta, Georgia.
Barbosa also told AskFlagler he did not plan on accepting Mullins' offer to return to fly back to Costa Rica. "He has so much dirt," Barbosa said "Why would someone with so much dirt try to come after me? This is silly."
There also appears to be no love lost between Barbosa and Danko, who sit next to one another on the City Council dais. "Now he's on Joe's team," Barbosa said, "which is an interesting turn. Someone that…you used to badmouth him, talk all this nonsense…everybody knows Danko used to badmouth Joe Mullins all the time. It's not a secret. All of a sudden now they're buddy-buddies? Why is that? Is it because Danko lost all the credibility that he has, he had to run to the lowest point in the county?"
The rift between the two Councilmen comes in contrast to previous assertions by some that painted Barbosa and Danko as ideological cohorts on the dais, standing opposed to another perceived alliance of Nick Klufas and Eddie Branquinho. Of course, Council members vote apart from one another often, breaking the image that any two of them are guaranteed to vote in lockstep. But Barbosa and Danko have grown more distant from one another both in their voting patterns and in their public attitudes toward each other.
In his remarks, Barbosa also said Mullins "spent close to $200k on this last race, [and] he got only 32,000 votes." According to the Supervisor of Elections office, Mullins received $154,400 in outside contributions, and 30,970 votes in his general election win. He also urged voters to google Mullins and his tenure as a businessman in Augusta.
As of now, Barbosa and Mullins are slated to face off on August 23rd, 2022 Republican primary election. Jane Gentile-Youd, an NPA candidate, is also filed to run and will appear on the ballot for the November general election.
UPDATE 5:57 pm: The phrasing of this article has been updated to reflect that though there are charges, it's currently still unclear whether they're against Barbosa or a different, similarly-named person.
UPDATE 12/6 11:30 pm: In a video posted to his personal Facebook page on Sunday afternoon, Barbosa responded by accusing Danko of having an affair with the wife of a Flagler Trump Club member, the organization which Danko is Vice President of, as well as coming to City Council meetings under the influence. He promised retaliation if Danko attacked him again, in the form of releasing embarrassing communications he says he has which involve Danko.