The Flagler County Sheriff's Office is remembering one of their own: Deputy Paul Luciano, a husband and father who died on August 26th from complications with COVID-19. Luciano was 60 years old, and had served in law enforcement since 1996.
On Thursday, the FCSO led a procession from Volusia Memorial Gardens, where Luciano was being held, to Craig Flagler Palms Funeral Home in Flagler Beach. On Friday, the FCSO led a procession to First Baptist Church in Bunnell, where Luciano's funeral was held. There, he received a eulogy from Sheriff Rick Staly, and was honored by the friends and family who knew him.
ADVERTISEMENT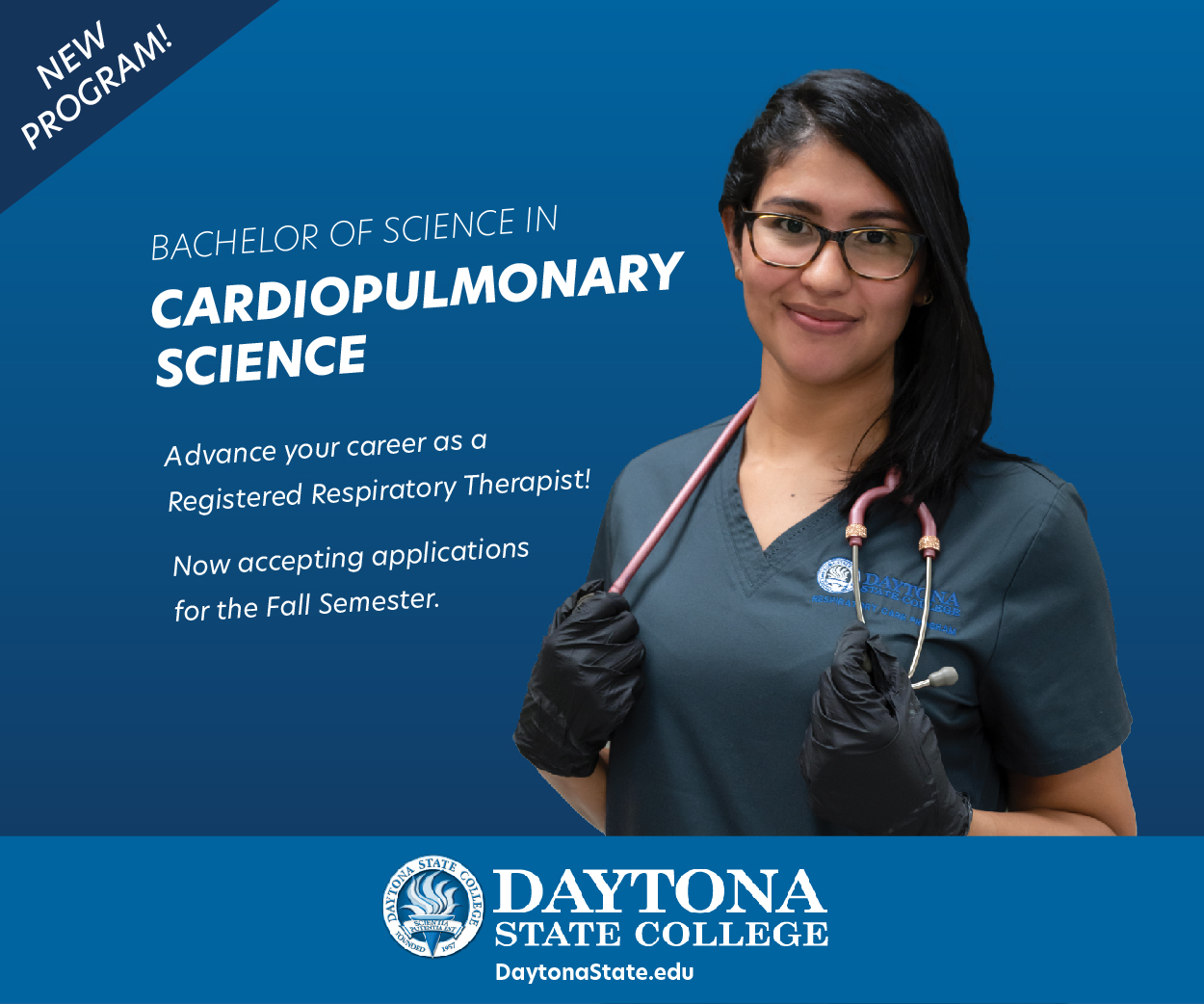 "As Sheriff, this is the day I feared would come but prayed it never would," said Sheriff Staly. "I never wanted to wear this dress uniform. We never wanted to be here today. This is our first detention deputy to die in the line-of-duty in the history of the Flagler County Sheriff's Office. I hope it's our last line-of-duty death. Sadly, Paul now joins two sheriffs, two deputies and a Sergeant that have previously died in the-line-of-duty serving our community."
Sadly, Florida law enforcement officers dying from COVID-19 is an increasingly common occurrence in recent weeks. The Officer Down Memorial Facebook page, which tracks and shares when a law enforcement officer is killed, has posted about the deaths of eight Florida officers from COVID-19 complications since August 20th. As Luciano is not among them, it's safe to assume the true count statewide is even higher. COVID-19 is currently the leading cause of line-of-duty deaths for law enforcement officers, surpassing gunshots, stab wounds, and automobile accidents.
Despite these facts, the rate of new vaccinations in Flagler County has decreased considerably as of late. The most recent data reports 57.21% of the county being fully vaccinated, good for over 61,000 of 115,000 or so residents. Online movements expressing skepticism with vaccine science have grown in Flagler as they have in most counties, and community members have come out against localized institutions of mask mandates.
Still, those Flagler residents who choose to receive a vaccine are able to do so at locations like CVS, Grace Community Pharmacy, Walgreens, Publix, and elsewhere.
Read More: Volusia Sheriff Mike Chitwood Incentivizes Vaccination For Deputies As More Officers Die Statewide
Luciano's daughter, Tina, shared an update to Facebook on August 7th, as she watched her father battle with the disease. She said that the experience had encouraged her to find time to get the vaccine herself. After Paul passed away, she renewed calls for others to do the same: "When we hear about it we hear it's in another country another state another county….it's here….it's home….and it doesn't care who you are it doesn't care about your political views and it certainly doesn't care about you or your loved ones….so please everyone stay safe get vaccinated if you can stay apart if you can help it….please LIVE!"
Sheriff Staly closed his eulogy with a touching assurance: "I know we have a new angel protecting all of us as we continue to serve our community, especially during this pandemic."