Volusia County Sheriff Mike Chitwood announced Tuesday an incentives program for his deputies to receive COVID-19 vaccines. The announcement comes as multiple deputies across Florida have passed away from the virus, including Flagler's own Paul Luciano just last week.
Chitwood's program offers deputies three additional days off, as well paid sick leave if they experience a breakthrough infection. The new policy is expected to go into effect sometime this week, possibly as soon as Wednesday.
ADVERTISEMENT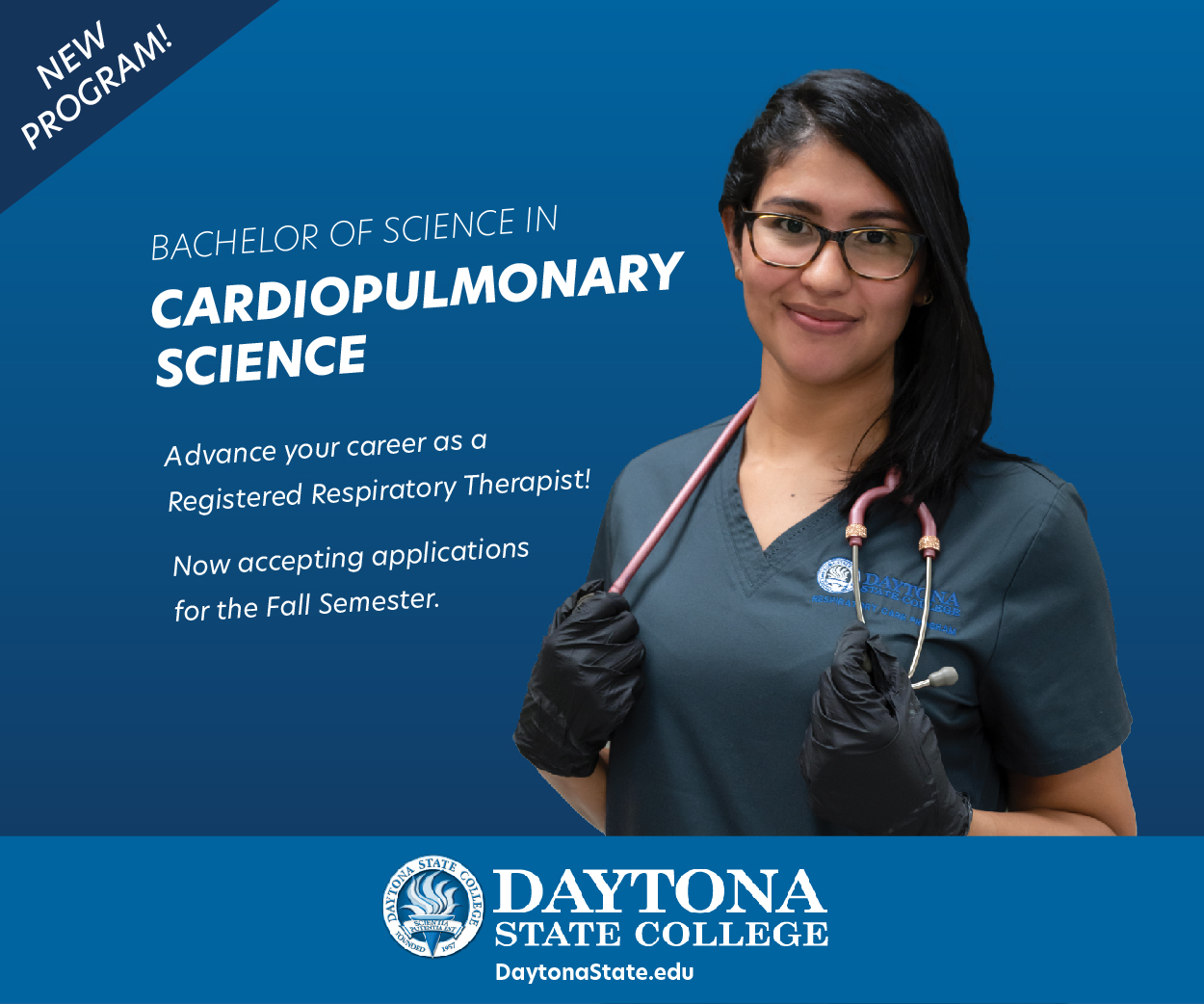 Donate to the GoFundMe for Paul Luciano's Funeral Expenses
The day before the announcement, Chitwood shared a tribute to the hundreds of deputies in Florida who've been killed by COVID-19. In the Facebook post, he shared his thoughts about those who oppose his intended vigilance: "I tell my deputies and staff to ignore the BS and confusion (there will be plenty in the comments) and get vaccinated if they can. It may not be perfect – nothing is – but it's a layer of protection. If you're an anti-vaxxer you can get mad and call me whatever you want, I really don't care. I've lost enough friends who didn't have to die and seen enough families torn apart."
Also mentioned in his post: COVID-19 is the leading killer of law enforcement officers both in 2020 and in 2021, by a sizable margin. With these new measures taking effect, Chitwood hopes to curtail this new, deadly trend.
"The incentive will allow deputies to get paid while they are out sick without them having to use sick days or vacation time," the Sheriff said in his announcement. "We see all these people that we know are dying, and the hurtful part is that we know the deaths could have been prevented. Forget the noise, the BS and the politics. I just don't understand why the vaccine has become a political issue."
Read More: 55.15% Approve School Mask Mandates In AskFlagler Reader Poll
Statewide, the occurrence of law enforcement officers succumbing to COVID-19 is becoming more and more common to see. In addition to the Flagler County Sheriff's Office's own Paul Luciano, there have been recent officer deaths in St. Petersburg, Coral Springs, Miami Beach, Fort Lauderdale, Palm Bay, Polk County, and Crawfordville among other places.
One leading source of information on officer deaths is The Officer Down Memorial Page (ODMP) on Facebook, which keeps the public informed on officer deaths nationwide both from COVID-19 and from other causes.
Asked by AskFlagler if they're planning any similar programs for Flagler officers, the Flagler County Sheriff's Office commented that nothing similar to Chitwood's program is currently in the works.