A Decision Reversed (Again)
In yet another reversal, Ron DeSantis's ban on school mask mandates is once again in effect, thanks to a new appeals court ruling Friday. Prior to this decision, Judge John Cooper of the Leon County Circuit Court had ruled that the state government could not withhold staff salaries from counties that institute mask mandates, thus killing the ban for the first time. DeSantis appealed this ruling, then bringing it back into effect.
Read More: Palm Coast Council Approves 4.6100 Millage Rate By 3-2 Vote
ADVERTISEMENT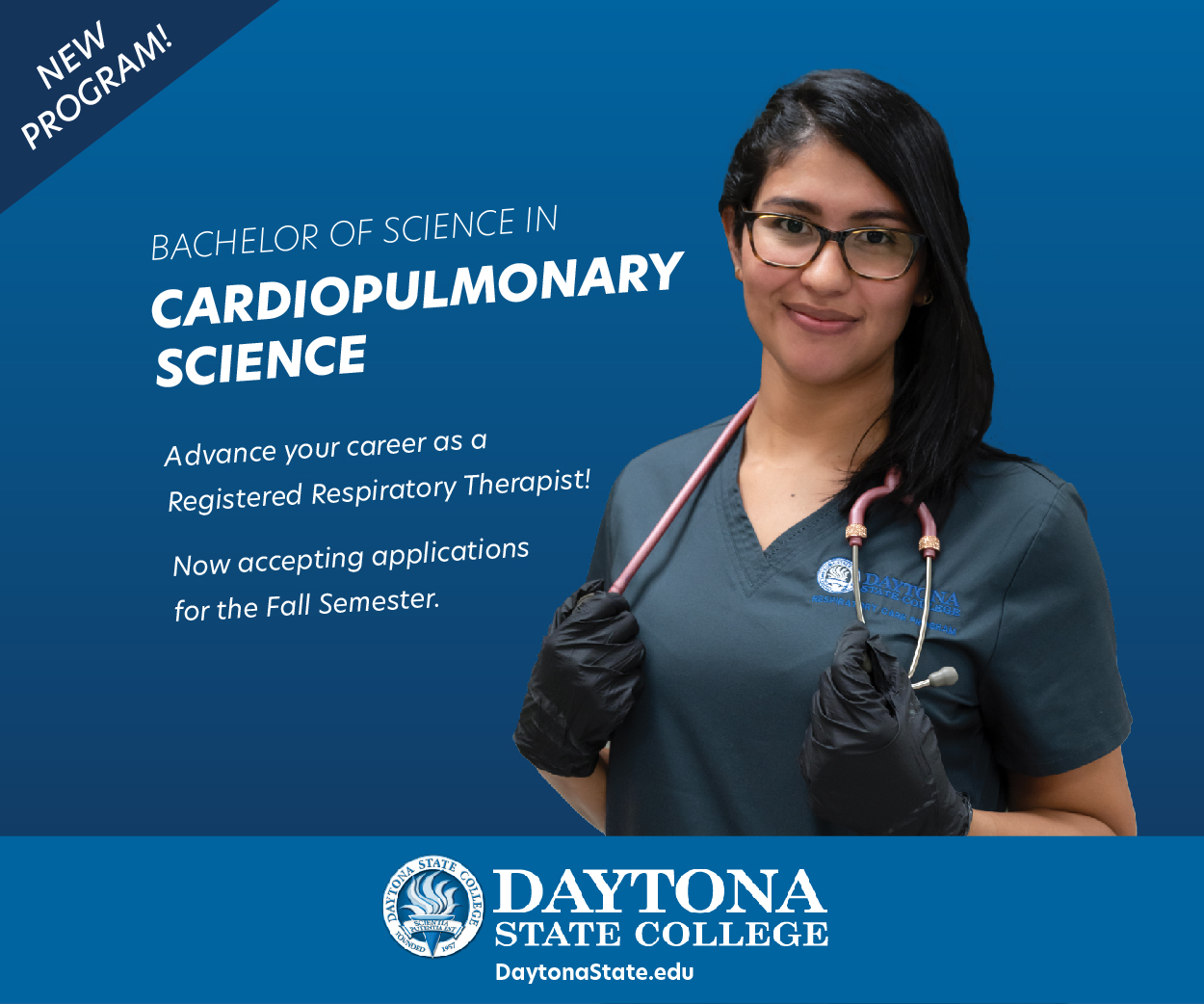 Cooper then doubled down on his ruling by lifting a stay that would've kept the ban in place until a final ruling, killing it once again. Now, Cooper's lift has been put back in place, rendering DeSantis's ban once again enforceable.
If you're getting whiplash from this back and forth, you're not alone. Several school districts around the state are still weighing whether to join the dozen-or-so districts who've mandated masks, but the legal ability of the Governor to punish them is changing almost by the day.
"No surprise here," the Governor tweeted after the ruling. "The 1st DCA has restored the right of parents to make the best decisions for their children. I will continue to fight for parents' rights."
Governor DeSantis has also pushed back against new measures announced by President Joe Biden, requiring all federal employees to show proof of vaccination – with no option for negative tests – and requiring 80 million workers nationwide to either get a COVID vaccine or provide regular proof of a negative test. DeSantis hit back against Biden, saying these measure are "not based on science" and predicting them to be struck down in court.
What it Means for Flagler County
(partially excerpted from 'DeSantis's Ban On Mask Mandates Still Unenforceable')
In their meeting Tuesday, the Flagler School Board again discussed the merits and legality of a potential mask mandate. Following a now-notorious August meeting which featured yelling and strong confrontation, the five board members again sat down with Superintendent Cathy Mittelstadt, Board attorney Kristy Gavin, and public health officials to discuss the topic in Training Room 3 at the Government Services Building.
Colleen Conklin, the Board member who'd pushed the hardest for some form of mask mandate on August 17th, again advocated for the effectiveness of masks in containing the Delta variant. Jill Woolbright spoke of a personal doubt that any one measure would be enough to effectively curb the spread of COVID-19 in schools, and was adamant that the Board could not consider a mandate until DeSantis's ban was legally overturned. At that point, she conceded, it would be a whole new ballgame.
Read More: 55.15% Approve School Mask Mandates In AskFlagler Reader Poll
Janet McDonald expressed her belief that masks were ineffective, and cited numbers that were refuted immediately by Department of Health official Stephen Bickel. Members Cheryl Massaro (who voted in favor of a mandate) and Board Chairman Trevor Tucker (who voted against) were less vocal in the Tuesday afternoon discussion.
The number of counties in Florida with a school mask mandate has now broken into double-digits. Volusia County recently mandated masks in their district, despite fiery opposition at their board meeting comparable to that at Flagler's. From now until the final ruling on DeSantis's mandate ban, the Flagler County School Board could face repercussions from the Governor's office if they reverse course on the issue.
Some mask advocates consider Chairman Tucker to be the potential swing vote, as he was when he flipped to align with Conklin and Massaro on adding gender identity to the list of school protections in December 2020. It is likely that McDonald and Woolbright are locked in against the mandate, and that Conklin and Massaro are locked in for it.
Whether Tucker can be persuaded to repeat his momentous change of opinion will largely hang on how the Delta variant unfolds in the coming weeks, as well as the vocalness of each of the issue's two camps.
Half of Flagler County's COVID-19 caseload is comprised of students and school employees, according to data from last week. Cases in the county are generally higher now than they were at any point prior to the Delta variant, but numbers are down on a few fronts. The weekly caseload recently decreased for the first time since early August, and AdventHealth Palm Coast is reporting gradually decreasing numbers of COVID patients in their hospital beds.