On Wednesday, Florida Gov. Ron DeSantis visited the Daytona State College campus in Palm Coast to announce the opening of a new Regeneron monoclonal antibody treatment site in the city. The new treatment site will open at 9 a.m. Thursday.
"COVID is a treatable illness," Gov. DeSantis said. DeSantis would further go on to describe his goal of having monoclonal treatment centers within easy reach for all Florida residents. "We wish it could be five minutes from everyone," DeSantis said. "But if you can get your car and it is drivable, that makes a big difference."
ADVERTISEMENT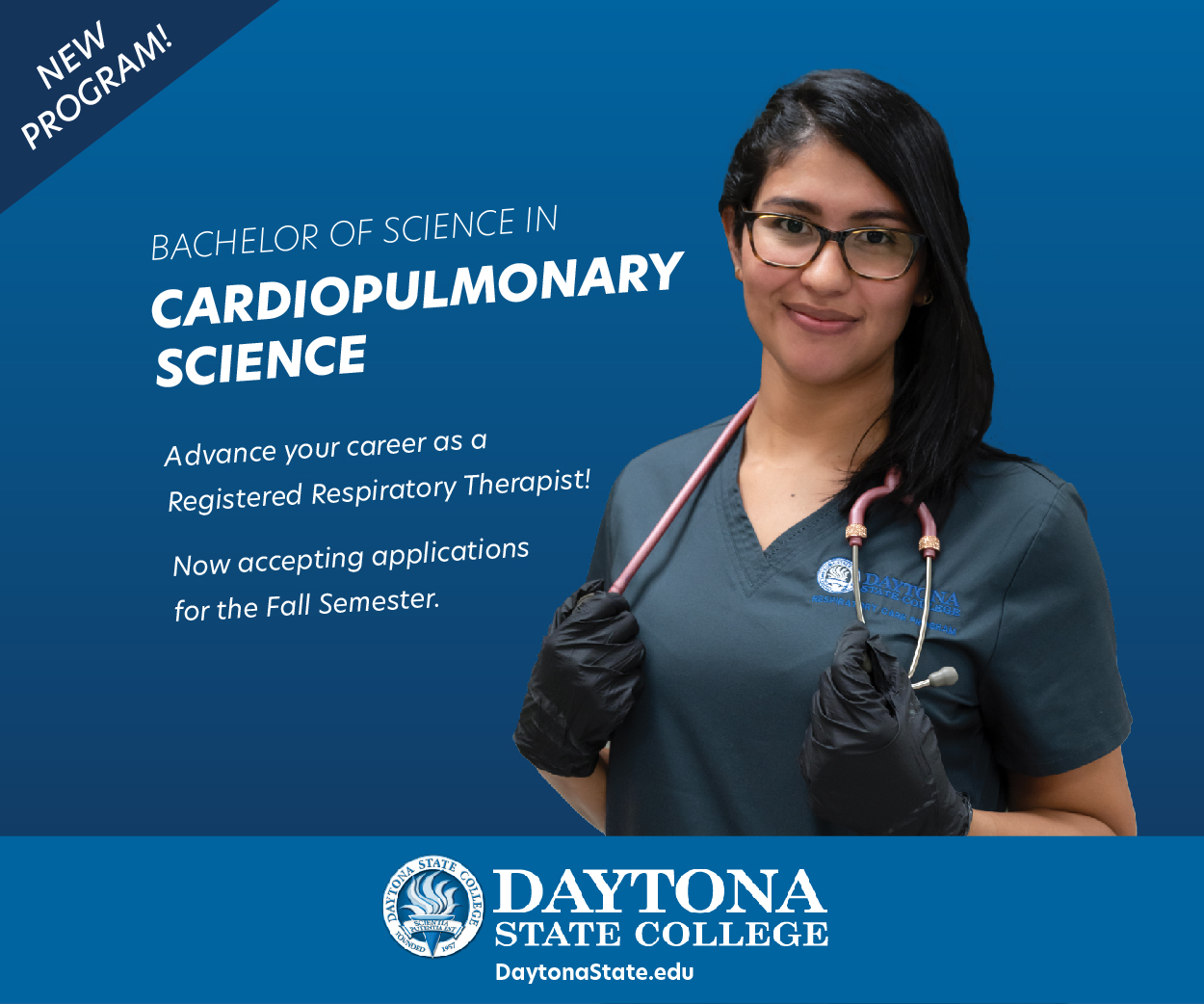 DeSantis announced there were 25 monoclonal antibody treatment centers in Florida. The FDA issued an emergency use authorization for the treatment on May 26. The therapy, which is administered through intravenous infusions, can lessen COVID-19's impact, particularly if the therapy is given early after exposure or after someone tests positive, DeSantis said.
The sites on average treat 150-200 patients each day. DeSantis had estimated that the state will have administered 70,000 of these treatments to the public by end of business Wednesday.
"The goal is, is obviously, get early treatment, save lives, keep people out of the hospital and get people back up on their feet as soon as they can," DeSantis said.
Joined by FDEM Chief Medical Officer Dr. Kenneth Scheppke—the Governor also brought a number of individuals who shared their monoclonal antibody treatment success stories. Several of the participants mentioned that they did have pre-existing conditions and severe COVID-19 symptoms.
Personal Stories on Regeneron
"This was like nothing I've ever experienced in my life," Amy Young stated during the Press Conference.
Young is a cancer survivor who says within 3 days of being treated with Regeneron, she was almost at 100%. "I am a cancer survivor. So I know what pain is. I also have rheumatoid arthritis. So again, I know fatigue. I know pain. This was like nothing I've ever experienced in my life," Young stated. "I felt like a million bucks. I mean, I felt like I'd just gone and gotten a massage compared to how I felt before," Young further explained.
Judge Ruling on Masks
Before a judge ruled to allow mask policies and remove the automatic stay from the previous order, DeSantis was optimistic the stay would stay put, "I don't think he's going to lift the stay," the governor said before the judge's ruling. The judge did not focus on whether he supported mask mandates but rather on which agencies have the power to make decisions about public health. "The school district which adopts a policy such as a mask mandate is acting within discretion given to it by the legislature in the Florida 'Parents' Bill of Rights,'" Cooper said.
The site will be open from 9 a.m. to 5 p.m. seven days a week at 3000 Palm Coast Parkway SE, Palm Coast. The treatments are free to the public thanks to federal funding and prescriptions or written referrals are not required.
COVID Testing
The Flagler Health Department had announced that testing would be moved from the Flagler County Fairgrounds to a new, undetermined location. On Wednesday that was amended that testing will continue at the fairgrounds starting on Thursday.
Testing is available weekdays from 8 a.m. to noon at Cattleman's Hall, 150 Sawgrass Road, Bunnell, according to the health department.