The Flagler County Grand Order of the Pachyderms (FCGOP) hosted a forum on Tuesday that featured four Palm Coast mayoral candidates. All six candidates were given invitations, but four were on hand: Doug Courtney, Carol "Mother Elizabeth" Bacha, Alan Lowe, and Cornelia Downing Manfre. David Alfin and Kathy Austrino did not attend.
Read More: City Council Kills Letter Supporting Half-Cent Public Safety Tax
ADVERTISEMENT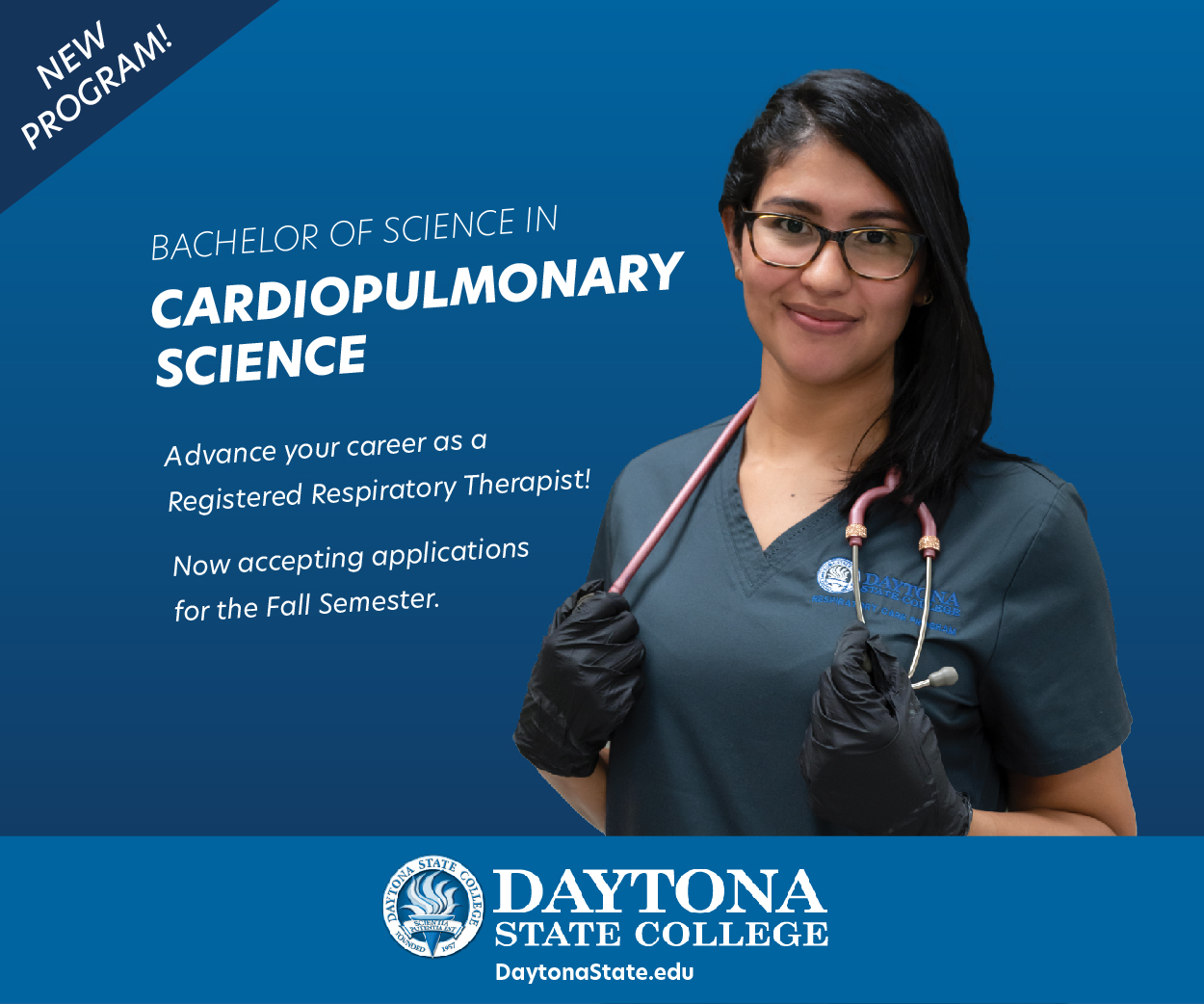 Starting at 5:30, the first portion of the evening had each of the four candidates set up with tables in the lobby of the Hilton Garden Inn, armed with brochures and contact cards for passers-by. There, attendees took the opportunity to shake hands and talk to their candidates, learn more about the election, and begin to evaluate who best suits them to helm the City Council this summer.
After convening in the assembly room, Pastor Jearlyn Dennie, President of the FCGOP, introduced the candidates and explained the rules for the evening: candidates would have two minutes per question, each question would be asked to two of the four candidates for time purposes (some questions were given to all four), there would be no arguing between candidates, and that the audience should refrain from applause, heckling, or cheering. Dennie then introduced the evening's moderator, Bunnell Mayor Catherine Robinson.
The questions asked were a mixture of some administered by Robinson herself, and some taken from audience submissions. Each covered a different pertinent topic a potential Mayor would have to address, including homelessness, the City Manager search, taxes, and the difficulties of starting a business in Palm Coast. Candidate Alan Lowe recounted a personal story when asked about business ownership, in which he described his son having difficulties contacting the city government to obtain licensure to start a business. Lowe's son finally went to St. Johns County and had a considerably easier time, Lowe recounted. "Businesses are floundering just trying to start…What's with this? This is ridiculous." At that point, Robinson drew the biggest laugh of the evening by joking, "you could come to Bunnell."
Cornelia Downing Manfre agreed with Lowe about the excessive difficulties for prospective business owners: "This is ridiculous…We've got to get these things streamlined." She also touched on her experience as a realtor and described attracting businesses to Palm Coast such as Belk, Lowe's, and Publix.
Read More: AskFlagler Mayoral Interview, Doug Courtney
Candidates were also asked how they envisioned their relationship would be with the City Manager and staff. Alan Lowe asserted that the Manager would be responsible for day-to-day operations, and he floated the idea of separate positions overseeing the financial and operations aspects of the job. Carol Bacha said the city should go with what it has at the moment, and referred to interim Manager Denise Bevan, appointed June 1st. Manfre again pointed to her background, from her graduation from Fordham University to her 22 years of experience as a Florida realtor. Doug Courtney referenced policies in the City Charter about the role of a Manager and reminded the audience that the Mayor and Council do not direct city staff.
Perhaps the most electrifying question of the night was taxes. Under what circumstances, candidates were asked, would a tax increase be necessary? As soon as the question was read, candidate Lowe shared a knowing look with friend Ed Danko in the crowd, both likely confident in the answer Lowe was preparing to give. Cornelia Manfre was first up on the issue though and reminded attendees that infrastructure, garbage, utilities, and water would all require financial attention. Doug Courtney chose a measured approach, stating that he was personally averse to any tax increase, but that he couldn't promise to never support one if economic circumstances created the need. Lowe gave a firm no to the idea, quoting Danko's now-famous adage, "I would rather drink antifreeze". Carol Bacha was fourth up and confessed to not be a tax expert herself. She did, however, relate a story of a boy she'd once known who literally drank antifreeze, and was rendered mute for life.
Each candidate was asked what one project or program they'd want to create as Mayor, and how they'd pay for it. Doug Courtney advocated for a senior center. Bacha wanted to relieve school and police workers of the stresses of overtime. Manfre spoke of communicating with neighboring municipalities to prevent a recurrence. Lowe mentioned a transportation system for the disabled and elderly and pitched tightening wasteful spending as a source of needed funds. He named the upcoming tennis and racquet center as an example of such, to the loud support of those in attendance.
Midway through the event, Catherine Robinson reminded the crowd to refrain from reacting aloud, encouraging them to let undecided voters hear everything that each candidate had to say. Though it was a GOP-sanctioned event, the attending candidates comprised of two Democrats and two Republicans – and at no point in the evening were either Manfre or Courtney heckled, even with a crowd that was likely of a differing ideology in large part.
Several other elected officials were in attendance Tuesday night, including Palm Coast councilmen Victor Barbosa and Ed Danko, School Board member Jill Woolbright (who won the evening's cash raffle), and County Commissioner David Sullivan, himself an active member on the FCGOP.
Though no candidate definitively won the election on Tuesday, one likely managed to stick in the voters' minds: while answers ranged in length, originality, and reception, only Carol "Mother Elizabeth" Bacha brought and played her recorder for prospective voters throughout the night. If style points count for anything, she likely made major inroads in a very packed Hilton Gardens Inn event.