PALM COAST – Ever since Flagler Palm Coast High School became the site of one of the largest student walkouts in the state of Florida last week, it's remained one of the epicenters of student activism statewide. On Tuesday morning, a few dozen demonstrators gathered on the sidewalk along SR-100 in front of the high school to protest Principal Greg Schwartz's decision to suspend student leader Jack Petocz for his role in organizing the Thursday walkout.
One portion of the demonstration was Minority Veterans of America, a veteran-run group which, in its own words, was on-hand to advocate for the First Amendment rights of LGBTQ+ students.
ADVERTISEMENT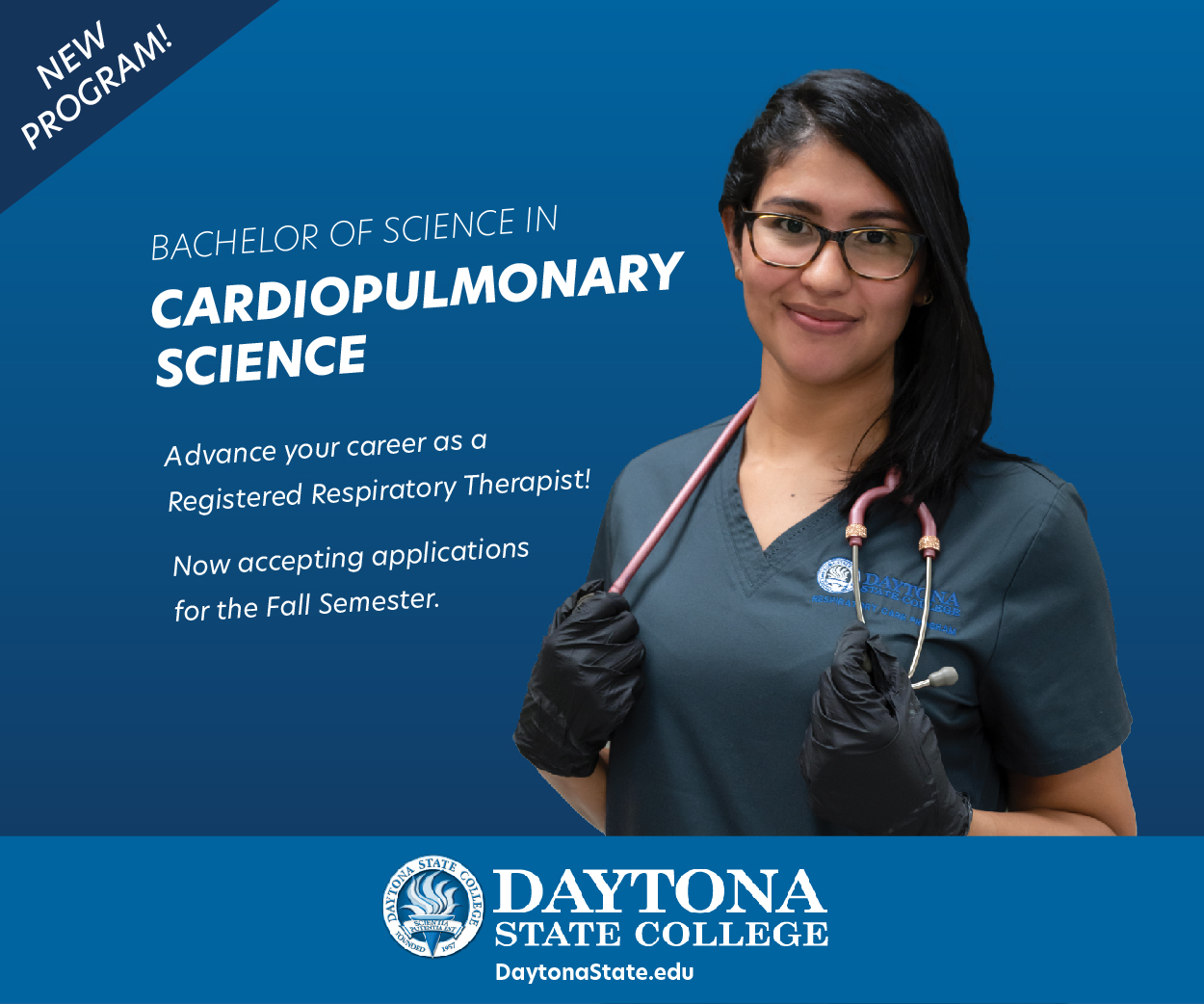 "Veterans are out here agreeing with and supporting their fight for their First Amendment rights to be who they are, to be able to say and speak where they are, to be able to speak about their lifestyle, their life goals, their loves, all that stuff," said Marine veteran and actor Mark Ebenhoch. "We came out here originally because we were incensed when we found out that this event had happened on Thursday with the rest of the state and one student out of the entire state had a disciplinary action."
Petocz's walkout drew over 500 FPCHS students, and was in opposition to the Parental Rights in Education bill, colloquially known as the 'Don't Say Gay Bill' by those who oppose it. The bill, which has its final Senate hearing in Tallahassee Tuesday, would prohibit the discussion of sexual orientation and sexuality in kindergarten through 3rd grade in Florida's public schools. Opponents see it as a homophobic erasure of LGBTQ+ culture. Proponents speak of keeping any discussions of sexual topics out of classrooms, though a proposed amendment which would've had the bill prohibit sexual topics in general instead of LGBTQ+ topics was struck down by the legislature.
"I think this is an example of parents coming together to show some solidarity with the youth that have been, you know, organizing and making the voice heard on campus," said student demonstrator Cameron Driggers. The same day as the student walkout which led to Petocz's suspension, Driggers started a petition for its overturning which has amassed almost 7,500 signatures in less than one week.
FPCHS had only a modest break from the national spotlight before this current instance; in November a similarly comprised group of students rallied against School Board member Jill Woolbright's efforts to have 'All Boys Aren't Blue' and three other books about different race and sexuality topics removed from school libraries. The protests, culminating in a radioactive showdown in front of the Government Services Building prior to a nearly six hour meeting. In Principal Greg Schwartz's young tenure he's quickly become one of the most famous administrators in the school's history.
The Flagler Schools administration is on a starkly different plane of thought from much of its student body concerning LGBTQ+ issues. It was rumored that Principal Schwartz had been consulted with by School Board member Janet McDonald prior to the walkout and suspension of Petocz; McDonald and Petocz have been at odds before and McDonald would have no problem being categorized as less than a proponent of LGBTQ+ causes.
But regardless of whether McDonald had any impact on what took place Thursday (it's not entirely clear that she did), the School Board is significantly fractured where LGBTQ+ matters are concerned. Board members Colleen Conklin and Cheryl Massaro are typically known as being friendly to such causes, and have usually voted as such. Members McDonald and Woolbright are self-professed conservatives, and have also voted accordingly. Chairman Trevor Tucker is often called a swing vote, and has been known to give the 3-vote majority to either pair at different times. Tucker did vote to add gender identity to the list of protected groups against discrimination back in December 2020.