LAKE BUENA VISTA – Legal documents from recent years appear to dispute a claim from Governor Ron DeSantis that Disney World conducts its own property appraisals, a point which he criticized them for on Monday.
DeSantis alleged that Disney was evaluating the land within the Central Florida Tourism Oversight District (formerly the Reedy Creek Improvement District), and giving itself lowball estimates to drive down their own property taxes.
ADVERTISEMENT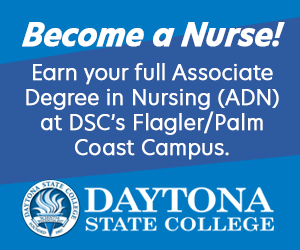 "I mean basically you had a situation where the company could appraise its own property," DeSantis said on Monday. "Imagine if you could appraise your own property. Would you appraise it too high or too low? Of course you're going to do it too low, lower in terms of taxes." It's not clear where DeSantis formed this assertion, but Disney does not appraise its own property.
A series of documents from a period spanning 2016 to just last year record multiple instances in which Disney sued the property appraiser's offices of both Orange and Osceola counties, who each have partial jurisdiction over the land on which Disney World's theme parks are located.
---
Read More: Equality Florida Issues Travel Advisory for State of Florida
---
A spokesperson for the Governor did not elaborate on where DeSantis formulated his claims, but did respond by urging Floridians to watch board meetings of the DeSantis-appointed Central Florida Tourism Oversight Board.
The ongoing battle between DeSantis and Disney started last year, when Disney opposed the DeSantis-backed Parental Rights in Education (also referred to as 'Don't Say Gay') bill, leading to DeSantis and the GOP-controlled legislature threatening to dissolve Disney's self-governing district.
Upon realizing this would transfer much of the park's debts onto the taxpayers of Orange and Osceola counties, the state instead replaced the Reedy Creek Improvement District with their own Central Florida Tourism Oversight District. In the last weeks before this transition, Disney transferred oversight powers from the board back to the park, effectively neutralizing DeSantis's appointees. DeSantis on Monday threatened legislation to return administrative powers to his board.