ST. PETERSBURG, Fla. – Equality Florida, an LGBTQ+ rights activist group, released a travel advisory on Wednesday cautioning  travelers against visiting the state of Florida. The statement, mimicking federal government cautions against visiting countries such as North Korea or Afghanistan, cites a list of perceived civil rights violations as having made Florida inhospitable for certain social demographics.
"We must respond to those asking if it is safe to travel to Florida or remain in the state as the laws strip away basic rights and freedoms," said Equality Florida Executive Director Nadine Smith in the statement. "It is most heartbreaking to hear from parents who are selling their homes and moving because school censorship, book bans and health care restrictions have made their home state less safe for their children. We understand everyone must weigh the risks and decide what is best for their safety, but whether you stay away, leave or remain we ask that you join us in countering these relentless attacks."
ADVERTISEMENT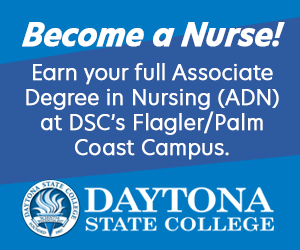 The statement then goes on to name Governor Ron DeSantis directly, saying his "extremist policies" have "weaponized state agencies to silence critics and impose sanctions on large and small companies that dissent with his culture war agenda or disagree with his attacks on diversity, equity, and inclusion".
Among the actions referred to in this sentiment is the ongoing war between DeSantis and Disney World, stemming from the latter's objection to 2022's Parental Rights in Education bill, which many perceived as an erasure of LGBTQ+ students. DeSantis and the Republican-majority state legislature retaliated by reforming the Reedy Creek Improvement District which for decades oversaw administrative tasks at Walt Disney World, and replaced it with a board of DeSantis-appointees.
Also referenced in the advisory is new legislation which would ban gender-affirming care to any individuals under the age of 18, potentially delaying the timeline for transgender youth from beginning physical treatment. Volusia County legislator Webster Barnaby was widely condemned on Monday for calling transgender people 'mutants' and 'demons' in the discussion around this proposal, a comparison he later apologized for.
---
Read More: DeSantis Threatens Toll Roads & Hotel Taxes at Disney World
---
Along with Equality Florida's advisory, the Florida Immigrant Coalition and NAACP State Conference have moved to take similar measures cautioning visitors against Florida. The Governor's office has addressed the warning but does not take it seriously: a report from ABC News stated a spokesperson from the governor said, "we aren't going to waste our time worrying about political stunts".
Equality Florida was founded in 1997 by Smith and Stratton Pollitzer in response to some of then-Governor Jeb Bush's policies. The organization has grown in stature and influence in the years since. Among its most public members is Press Secretary Brandon Wolf, a survivor of the 2016 Pulse nightclub shooting in Orlando. Wolf, who met with DeSantis in 2021 at the site of the shooting, has become one of the Governor's foremost public critics.