TALLAHASSEE – Florida Governor Ron DeSantis on Monday announced a set of new sanctions against the Walt Disney Company in response to a recent agreement that deflected an attempted takeover of the land in which Walt Disney World sits in Central Florida.
DeSantis recently installed an oversight board of his own appointees in response to a company statement opposing last year's Parental Rights in Education bill. Disney initially balked at weighing in, but did so after pressure from many of its employees and patrons.
ADVERTISEMENT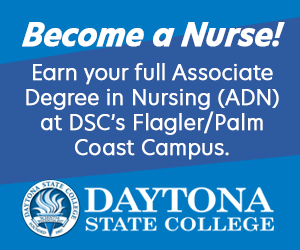 Disney's Reedy Creek Improvement District was set to be replaced with DeSantis's Central Florida Tourism Oversight District, but at the last second the Reedy Creek board members reached a resolution to strip their successors of almost all governing power. DeSantis vowed to fight it as soon as the agreement became public.
We now know his first step in doing so: DeSantis announced that legislation would soon be introduced which would void the Reedy Creek board's agreement to bring it into compliance with state law. He specifically cited a Florida state statute which gives the legislature the power to alter previously formed development agreements.

By citing state statute 163.3241, DeSantis may have conceded that Disney's initial maneuver was above-table and legal, as the statute provides government recourse for valid development agreements. Still, it provides him and the legislature a potential avenue to draw the battle out further.
DeSantis gave no specifics as to what would be in the legislation he promised. Presumably it may codify the precise duties and powers of the Central Florida Tourism Oversight Board, either returning it to its capacities before the Disney maneuver or potentially granting it even greater power over Disney's operations. Disney is almost certain to take DeSantis to court over the measure; a subsequent statute provides that "any party or aggrieved or adversely affected person […] may file an action for injunctive relief in the circuit court where the local government is located".
In outlining what a DeSantis-controlled district would look like, the Governor stressed that all of Disney's facilities would be subject to the same inspections and ordinances as others in the state. He named restaurant buildings and the park's monorail system specifically. He did not, however, make any mention of whether his board would exert its authority over Disney's social stances and undertakings, as was the reason he moved to take over the district in the first place.
"We will not have one corporation serving as its own government," DeSantis said. He also criticized the Reedy Creek Improvement District for allegedly giving itself lowball property appraisals to drive down the amount of taxes it pays on the space, claiming he'd make the park beholden to local property appraisers' figures. Walt Disney World is at least partially beholden to the property appraisers in Orange and/or Osceola counties already, as proven by a 2016 lawsuit in which Disney alleged that the Orange County appraiser illegally integrated intangible properties in their assessment.
DeSantis also stated that after his board takes control, he may consider installing a state park, new theme park, or even a new jail within district lands.