David Alfin's campaign for Mayor of Palm Coast is officially underway. Alfin packed a dining room at the Vida Resto Lounge Thursday evening with volunteers, supporters, and even a handful of passers-by. Alongside fellow Republican Alan Lowe, Alfin is largely viewed as a frontrunner to win the July 27th special election arranged after the resignation of Milissa Holland.
Introducing Alfin (and serving as an effective hype man) was Palm Coast's own Fernando Melendez. Melendez is the chairman of the Republican National Hispanic Assembly of Flagler County, as well as Alfin's campaign manager. His main message to voters, which Alfin reiterated, was that their campaign is looking to collaborate with all sorts of voters. Republicans, moderates, and Democrats alike were courted by the Alfin campaign in their campaign kickoff's rhetoric. People within the campaign openly denounced 'far-right' Republicans, however, drawing contrast to their more middle-of-the-road approach.
ADVERTISEMENT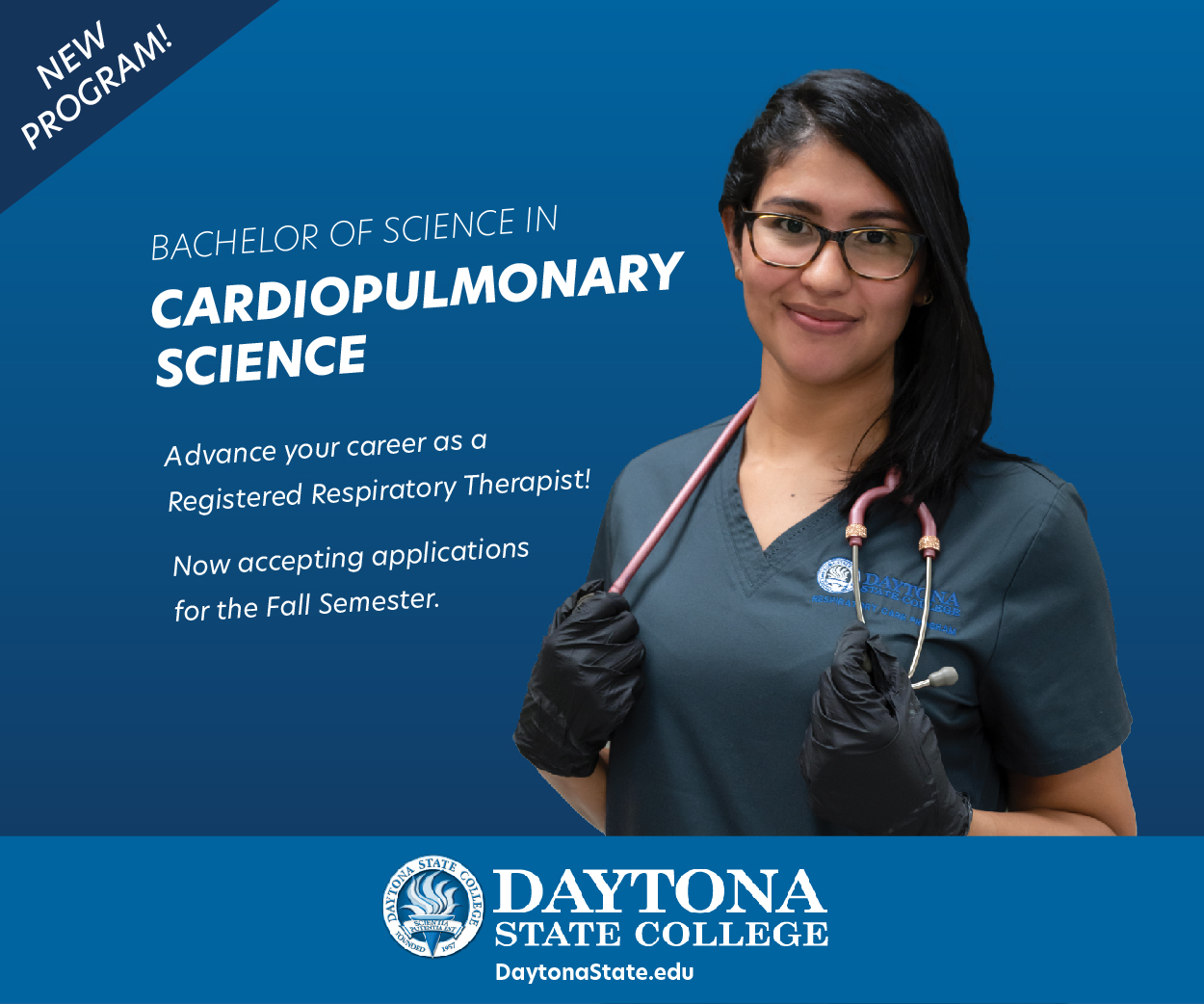 David Alfin joins four other declared candidates in the mayoral race: Alan Lowe, Doug Courtney, Carol "Mother Elizabeth" Bacha, and Mark Mistie. Additionally, Kathy Austrino has announced her intent to run, but has not filed with the Flagler Supervisor of Elections Office.
Read More: Everything You Need To Know About The Special Election For Palm Coast Mayoral Seat
Prior to venturing into the mayoral race this year, David Alfin was a candidate for City Council back in November. Former Council member Jack Howell resigned due to health issues, and the seat drew four hopefuls: Alfin, Victor Barbosa, Bob Coffman, and Dennis McDonald. Some 9,492 voters turned out for Alfin, good for 20.61% of the vote. The race was easily won by Victor Barbosa, the now-councilman who accrued 38.10%. With Bob Coffman finishing second at 24.58%, Alfin's lone election experience is a third-place performance.
A Palm Coast resident since 2013, David Alfin currently works as a realtor and broker associate at Grand Living Realty. His 2020 campaign was easily the most donated-to of the four in the race, with contributions coming in from prominent local figures such as David Sullivan and Albert Esposito. Alfin was also heavily funded by different PACs representing various special interests.
After his statements to the crowd, AskFlagler asked Alfin for his thought on the bombshell news of City Manager Matt Morton's sudden resignation. Taking a moment to ponder the issue, Alfin responded:
"I wish Matt Morton the very best success. Despite his absence in the upcoming election process, I feel very confident that with my experience we can collaborate and form a consensus, and that we can instill confidence in the citizens of Palm Coast that we can move through this budget process, and the balance of the special election very, very well."
David Alfin is one of five candidates currently set to square off in a special election for Palm Coast Mayor on July 27th. Early voting dates will be held July 17th-24th, from 10 a.m. to 6 p.m. at the following locations:
Flagler County Supervisor of Elections Office – Government Services Building, 1769 E. Moody Boulevard, Building 2, Suite 101, Bunnell, Florida, 32110
Palm Coast Community Center, 305 Palm Coast Parkway NE, Palm Coast, Florida, 32137
Flagler County Library, 2500 Palm Coast Parkway NW, Palm Coast, Florida, 32137