PALM COAST – A 56 year-old man was arrested in Palm Coast's R Section Monday evening following a prolonged standoff with the Flagler County Sheriff's Office. The tense confrontation reportedly began with a domestic dispute. A statement by the FCSO says Ramirez discharged a firearm inside the home, causing another member of the household to fear for their life.
Ramirez is said to have barricaded himself inside the Ricker Place residents with at least one gun on Sunday. The FCSO Crisis Negotiation Team first attempted to coax Ramirez out of the house peacefully. These attempts were unsuccessful. Afterward portions of the FCSO's visible response was withdrawn from the scene, allowing for a more subtle surveillance in hope that Ramirez would become more willing to exit the home.
ADVERTISEMENT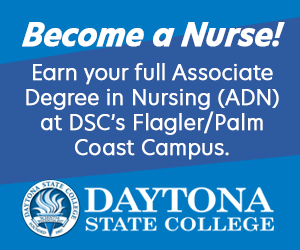 On Monday an arrest warrant was obtained for Ramirez, charging him with aggravated assault w/ a deadly weapon, without intent to kill.
The FCSO returned forces to the scene, bringing the SWAT team, Crisis Negotiation Team, and Drone Unit. Ramirez is said to have refused attempts to communicate and draw him out, leading to the SWAT team using chemical agents. They forced entry when Ramirez held firm.
At this point he was located in the upstairs portion of the house and arrested, before then being taken to AdventHealth Palm Coast for treatment. Though the address in which the incident is not being disclosed in conjunction with this report due to him being an ex-law enforcement officer, Ramirez has been charged with DUIs in 2010 and 2014 with 14 Ricker Place as his listed address. His bond this time around was set at $25,000.