PALM COAST – Kayhan 'Ky' Ekinci, co-founder of the local entrepreneur-assistance company Office Divvy, passed away this week at age 53. His passing leaves a gaping hole in Flagler County's business community.
Ekinci was known to the community not just as a business savant, but as a warm, welcoming presence to those who entered into entrepreneurship. When local startups stepped out onto a limb, it was common to see Ky stepping out with them.
ADVERTISEMENT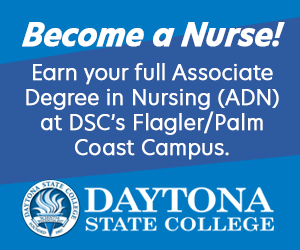 Many business owners owe their successes in part to Ky's support:
"Fun Coast Bartending truly wouldn't be where it is without the help, guidance, and support that Ky and his wife Lisa provided in the early years," said Mark Woods, a longtime friend and collaborator on social media. "To say Ky will be missed in a gross understatement."

"His wife Lisa and Ky were always wonderful to me from the moment I met them years ago," said Vern Shank of Surf 93.7 FM. "Thank you Ky for all the wonderful years of being both a good friend and a guy I really looked up to immensely."
Ekinci and Woods teamed up to form The Humidor Club & Lounge, a cigar bar in Palm Coast's European Village. Like anything Ekinci put his heart into, it became nothing short of a local institution. Though it sold to new ownership in recent years, The Humidor still serves as a monument to a multiple of his passions.
Before moving to Palm Coast, Ky spent his formal years in Istanbul, Turkey. He co-founded his first publication at 14 years old, a satire magazine. By age 20 he was already a business owner, not even having finished his higher education. His time studying at Cambridge University in Massachusetts was what first brought him to the United States.
He holds particular relevance to AskFlagler, having been a longtime advertiser and physical host of the site's TalkFlagler podcast in the OfficeDivvy spaces off Palm Coast Parkway. He showed similar support to FlaglerLive in its infancy.
To know Ky Ekinci's accomplishments is to appreciate his savvy as a businessman. But to have experienced his relentless optimism, servant's heart, and welcoming demeanor was to know how great a man he was. Ky will be missed dearly by his entire Palm Coast family.