PALM COAST – 29 year-old Patrick Vandermeyden-Miller was arrested Monday outside a Palm Coast Target, for having allegedly stolen an electric scooter and begun assembling it right outside the store. The scooter was valued at $539.99 according to police.
The Flagler County Sheriff's Office got the call around midday Monday, stating that a male had taken the scooter past the checkout and self-checkout area of the store and walked right out the door with it. When they responded to the call, Vandermeyden-Miller was found on the sidewalk directly outside the store with the box opened, seemingly in progress assembling the scooter.
ADVERTISEMENT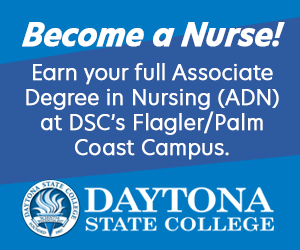 He was then arrested for petit theft, and possession of drug paraphernalia. Vandermeyden-Miller is considered transient, and has not yet posted his bond as of Friday morning. Sheriff Rick Staly commented on the bizarre arrest, which may place Vandermeyden-Miller among the ranks of other notorious 'Florida Man' stories.
"This dumb criminal of the week must have thought he was in another state or city where it's okay to walk into a store and steal what you want and not face any consequences," Staly said.