Funeral and viewing details have been set for Daytona Beach Police Officer Jason Raynor, who succumbed to his injuries 55 days after being shot in the head. Raynor, 26, was receiving treatment at Halfiax Medical Center in Daytona Beach from when he was shot on June 23rd, to his death on August 18th.
The viewing will be held on Sunday from 2:00pm to 5:00pm, and the funeral on Monday from 11:00am to 12:00pm, the Daytona Police Department says. Neither event is open to the public or the media, but current and former law enforcement officers are invited to attend with their significant others.
ADVERTISEMENT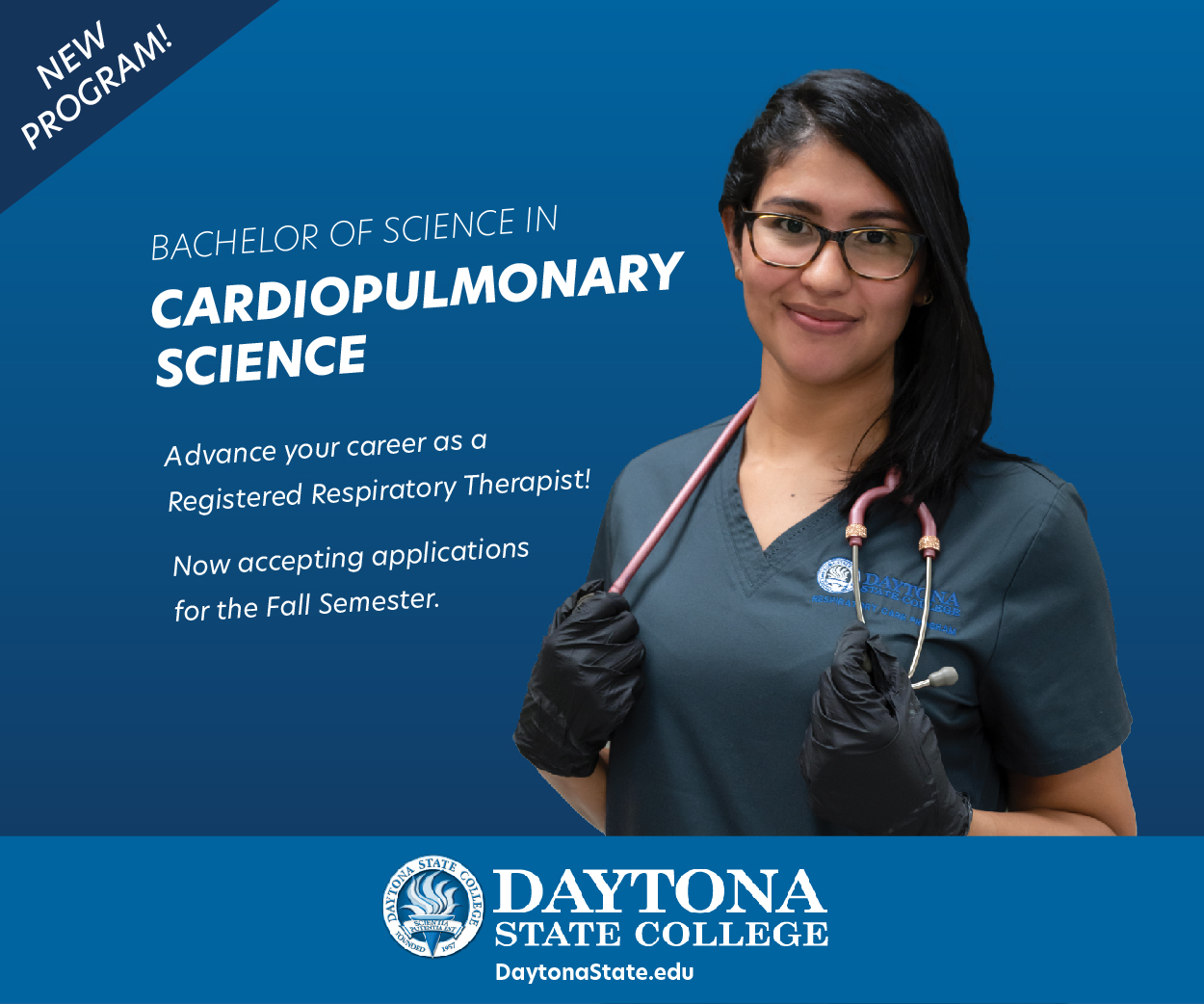 Read More: FCSO Rescue Elderly Man Stuck From A Fence Over A Canal
Raynor's Daytona Beach Police Department held a wreath-laying ceremony for the fallen officer on Thursday, in which they laid flowers and American flags across the hood of his patrol car. Those wishing to pay their respects to Raynor are invited to leave any gifts at the memorial set up outside the Daytona Beach Police Department headquarters. The memorial will still be intact after the funeral.
Raynor will lie in a closed casket for the viewing, and he will be cremated following the conclusion of the funeral. There will be several honorary proceedings at the funeral, such as a 21-gun salute, a DBPD flag display, and the playing of "Taps". DBPD Chief Jakari Young will speak, as will a member of Raynor's family.
"Now more than ever, we ask for all of you to embrace the Raynor family and the Daytona Beach Police Department in your hearts during this devastating time and pray that God will give us all the strength to persevere through this senseless tragedy," Young said in a press release. "Jason's sacrifice will never be forgotten." 
Volusia County Sheriff Mike Chitwood also weighed in after the tragic news of Raynor's passing: "Just like this entire community, I feel the same sadness, grief and anger all over again. A young man who had his whole life ahead of him is resting peacefully tonight. Jason Raynor will never be forgotten. As Chief Young said, Officer Raynor is guarding the gates of Heaven. May God watch over his family and every law enforcement officer answering the call. That is all I can ask."
Read More: 70% Of Recorded Florida Panther Deaths In 2021 Have Been Caused By Vehicles
Flagler Sheriff Rick Staly also voiced his grief, and disdain for Raynor's killer. His Facebook page made the following statement: "Sheriff Staly and the men and women of FCSO send condolences and prayers to the Daytona Beach Police Department and to Officer Jason Raynor's family in his passing from injuries he received in-the-line-of duty while serving and protecting his community. May his killer get the death penalty and rot in hell."
On June 26th, an arrest was made of Othal Wallace outside the Atlanta area in the early morning. Wallace was brought in as the suspected killer of Officer Raynor. U.S. Marshals, Homeland Security agents, the FBI, and several police stations all executed a search warrant on the property he was hiding at. Several firearms were found in Wallace's hideout, and he made a threat to law enforcement officers as he was being brought in: "it could've been a lot worse." Wallace was charged with first degree murder.
The Volusia County law enforcement community was rocked with another tragedy earlier this month, when a Port Orange Police Department officer also had an untimely passing. Officer Justin White, a veteran officer with the Port Orange squad, passed away from COVID-19 complications on the morning of August 5th.
The Volusia County Sheriff's Office posted the below video, showing the extradition of Othal Wallace from Georgia: