Huge portions of the state of Florida were woken up early Thursday morning by an unexpected emergency test alert on their phone, leading to mass confusion and frustration for many. The notification appears to have been sent in error, according to statements from officials in the state government, and calls are growing to hold the person(s) responsible accountable.
The notification set off an alarm on many Floridians' phones, with a message that read: "TEST – This is a TEST of the Emergency Alert System. No action is required." It was comparable to a common Amber Alert notice, or to other major emergency notifications sent out by state officials.
ADVERTISEMENT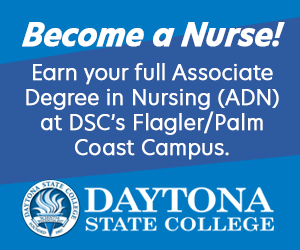 Most Floridians got the notification at around 4:45 am EST, while many were still sleeping. Much of the frustration surrounding the notice were from people who said they were woken up and unable to get back to sleep, setting them on a course for a tired Thursday at work.
Governor Ron DeSantis addressed the issue late Thursday morning, criticizing the Emergency Management official(s) who created the alert, and promising retribution.
I've ordered FL Division of Emergency Management Director Kevin Guthrie to bring swift accountability for the test of the emergency alert system in the wee hours of the morning. This was a completely inappropriate use of this system.

Stay tuned.

— Ron DeSantis (@GovRonDeSantis) April 20, 2023
A document from the Florida Association of Broadcasters stated that a similar alert is scheduled to occur every other month in 2023, also before 5:00 am. Meanwhile, the Florida Division of Emergency Management released a statement apologizing and claiming that the alert was supposed to go out on televisions, and not to Floridian's cell phones.
State and local emergency management leaders are urging Floridians not to opt out of emergency alerts on their phone over one frustrating instance. "Our countywide emergency messaging system [is] used to notify residents and businesses in the event of an emergency," said the Volusia County Emergency Management team Thursday. Similarly, Flagler County Emergency Management Specialist Bob Pickering advised residents, "DO NOT turn off your emergency alerts because they may save your life someday" in a personal Facebook post.