On this first episode of TalkFlagler weekly news, we present your unbiased news roundup in a digestible, compact format. The new episode format:
Weekly Weather Forecast
Government/Business News
Culture News
Crime/Sheriff News
Mayoral Election News
Weekly Guest Interview: Jonathan Lord
TalkFlagler is excited to feature special guest Jonathan Lord, Emergency Management Director for Flagler County. As hurricane season gets underway, Jonathan is here to give his tops on disaster prep, hurricane survival tips, and how to respond to a wildfire. Things even get chilly in this interview as Jonathan talks about the county's plan for a blizzard! Wait, how did that come up exactly? The only way to know is to stream Episode 1 of TalkFlagler Weekly News Update.
ADVERTISEMENT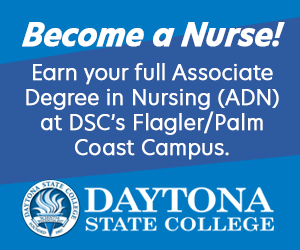 Click here for previous interview episodes of TalkFlagler, with a selection of candidates, artists, and business professionals.