TALLAHASSEE – The Florida State Senate on Monday approved a ban on abortions past the sixth week of pregnancy. If also passed by the Florida House of Representatives and signed by Governor Ron DeSantis, the ban would place Florida among the most restrictive states for women seeking abortions.
The policy does allow an exception for instances when the pregnancy threatens the life of the mother, as well as exceptions up to 15 weeks of pregnancy in instances of rape, incest, and human trafficking. It also provides $30 million in funding to the Florida Department of Health for programs that promote preventative measures such as contraception.
ADVERTISEMENT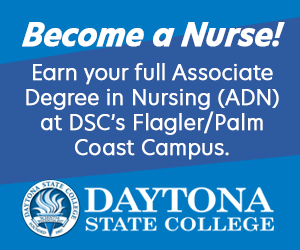 The vote was subject to loud and fiery protests from abortion rights activists, who brought proceedings to a halt for several minutes. Among the participants were Florida Democratic Party Chair Nikki Fried and State Senate Minority Leader Lauren Book, both of whom were placed into handcuffs. They were among protestors who reportedly stayed after sunset, when the Tallahassee Police Department said the protest had to be finished.
The legislation was opposed by all Democratic State Senators, as well as two Republicans. Alexis Calatayud of Miami and Cory Simon of Tallahassee both countered their party by voting against the bill.
With a lopsided GOP majority in the legislature, pro-choice activists likely see a slim chance of preventing a six-week abortion ban from becoming law in the near future. Governor DeSantis has lent his support to the idea, having already passed a 15-week abortion ban in April 2022.
According to data from the University of California, one third of pregnancies are not discovered until after six weeks in. This number is higher for members of certain demographics such as younger mothers, the food-insecure, and people of color according to the same report.
"Bodily autonomy should not give a person the permission to kill an innocent human being," said Erin Grall, a State Senator who sponsored the bill. "We live in a time where the consequences of our actions are an afterthought and convenience has been substitution for responsibility, and this is unacceptable when it comes to the protection of the most vulnerable."
Minority Leader Book, meanwhile, drew comparisons between the abortion ban and a recently passed policy for firearms – permitless concealed carry. "Guns are now less regulated than women's bodies," she said on Twitter Monday. "And it's easier to get a gun than to receive health care."