LAKE BUENA VISTA – Governor Ron DeSantis on Friday announced a series of measures he was considering in his ongoing feud with Disney. Most notably, the governor is considering installing toll roads in the park and taxing its network of family hotels.
The threats are a direct response to Disney's move to nullify the powers of a DeSantis-appointed oversight board, whom the legislature and DeSantis installed due to Disney opposing the GOP-backed Parental Rights in Education bill last year.
ADVERTISEMENT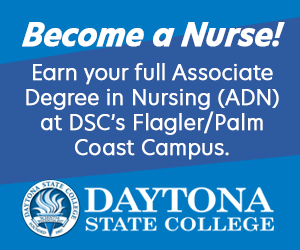 What has been known for decades as the Reedy Creek Improvement District was dissolved, and replaced with the Central Florida Tourism Oversight Board.
That feud escalated when Disney, in the last throes of its control over the tourism district in which it self-governed itself, passed a policy which relegated the DeSantis board to having control over roads and infrastructure…and not much else. Disney CEO Bob Iger also attacked DeSantis for the first time, calling him 'anti-business' and 'anti-Florida'.
DeSantis immediately requested the Inspector General of Florida investigate, but now he appears ready to take matters into his own hands.
"We're not just going to void the development agreement they tried to do," DeSantis said. "We're going to look at things, like taxes on the hotels, we're going to look at things like tolls on the roads, we're going to look at things like developing some of the property that the district owns."
---
Read More: Colleen Conklin Responds to Chamber of Commerce Following Superintendent 'No Confidence' Statement
---
The rapid-fire nature of DeSantis's response makes sense within a greater framework: the Governor is widely expected to eventually announce his candidacy for President in the 2024 election. In what looks to be a hotly contested Republican Primary, he'll have to face multiple other GOP Governors and former President Donald Trump. For well over a year now the linchpin of DeSantis's outreach beyond the borders of Florida has been his record fighting 'woke ideology', shorthand for progressive social values.
Should Disney come out on top or at least keep DeSantis at bay indefinitely, it's possible that campaign strength may also act as a vulnerability. As of April, DeSantis leads in some states but still trails Trump in most national polls.