Editor's Note: The following is a written response by Flagler School Board Vice Chair Colleen Conklin to the Palm Coast-Flagler Regional Chamber of Commerce, in regards to their letter of no confidence in Superintendent Cathy Mittelstadt. Conklin, along with Chair Cheryl Massaro, voted in the minority to renew Mittelstadt's contract on April 4th.
She has since expressed sharp dismay against the three Board members who formed the majority to move on from Mittelstadt, and has made known her disagreement with the Chamber. All words and sentiments following this portion are from Colleen Conklin. ~ Chris Gollon
ADVERTISEMENT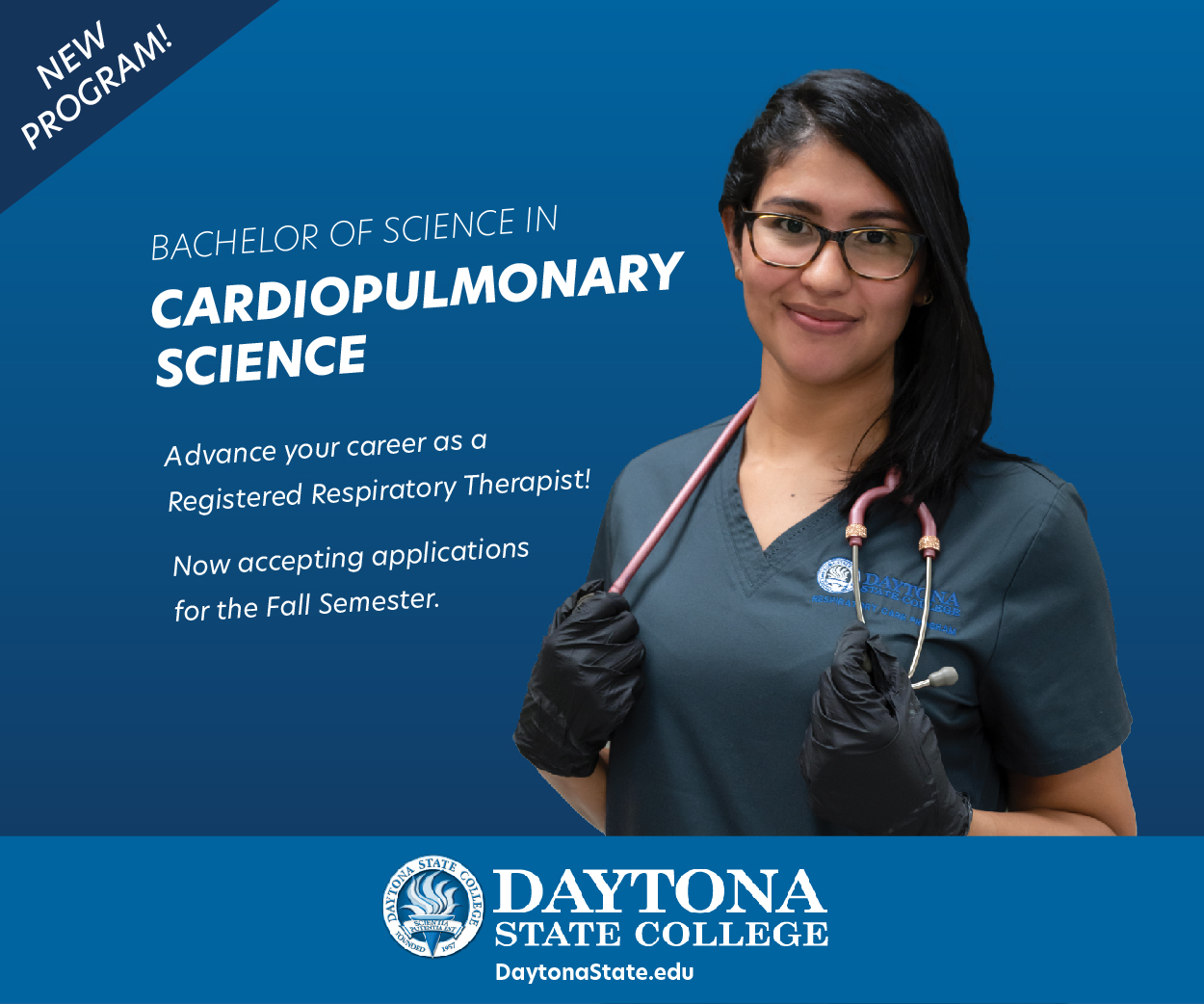 ---
Dear Chamber Board of Directors,
I write this email with a heavy heart. I have come to know many of you over the years. Many of you I have held in great regard with a tremendous amount of respect, others I have not had the pleasure of meeting to date. I am writing to share my complete shock and disappointment that your Board of Directors decided to get directly involved in the Flagler County School Boards Superintendent contract discussions.  Your director, at your request, shared the email below with our board. He then came and spoke publicly about your vote of "no confidence" and shared our test scores. He shared that this board held great concern regarding the future of the school district. I appreciate the concerns. I wish they had been shared previously with the Superintendent, the Chair, myself as vice-chair or staff before speaking about them without any type of context or true understanding and not only with our new board members who are still learning what much of this means. I have a personal relationship and what I thought was a friendship with several of you, and to hear such concerns in a public forum without the opportunity to discuss them felt nothing short of a sucker punch to the gut.
Are you aware that the scores being repeated aloud and intended to shame the district are the scores from the first year back after COVID? Are you aware that districts across the country and Florida have seen such a slide in academic scores? Are you aware that even with the slide in scores we ranked high across the state and region and above the state average in almost EVERY SINGLE SUBJECT AREA. Are you aware that the entire state shifted standards and is utilizing a new assessment tool this year? This new assessment tool is provided 3 times a year and assesses a year's worth of knowledge. For example, when the superintendent publicly discussed the last progress monitoring and students were scoring in the 5o's and 60's that they were on track for the end of the year since we were only mid-way through the year. They were expected to be in the 50's given that only 50% of the material had been taught. I get it. It's confusing given the new standards and the new assessment tools. Anyone could have asked for clarification or asked what's happening that these scores look terrible. However, no one did but assumptions were made.  Below is a quick snapshot of where our district ranks among the 67 school districts in Florida.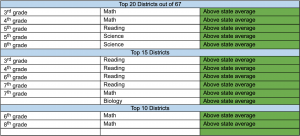 Are you aware that we ranked 2nd in most of these subject areas when compared to school districts within our region (St. Johns, Volusia, Putnam). Are these NOT areas that the Chamber could have used to attract businesses to the area?
Are we happy with our actual scores? No, of course not but did you know that we are ranked 13th in the state out of 67 counties in 3rd-grade reading? or how about the fact that we are ranked 6th in the state for 6th-grade math? Our graduation rates are above 90.5 not 88 or whatever your director shared publicly last night. Did they backslide? Yes, along with every other school district in the nation. If any of you would have had the decency to reach out and share that you were concerned about the achievement of our students, we could have put all of it in context but to ask your director to come out publicly and share that you all shared a vote of "No confidence" in our Superintendent is unfair. I am hoping that this was not the case. I have heard from a few people that the full board did not vote on this letter. Regardless, it cased tremendous damage.
We received numerous emails supporting the renewal of the superintendent's contract. The Board chambers were packed last night with 32 speakers about the renewal of the contract. 2, only 2 spoke of nonrenewing her. One was your director and the other was a "pastor" who claimed she was representing 1,000's of conservative, Christian families and while Cathy may be a "good administrator, she is an out in the open lesbian and needs to go". No one and I mean no one deserves to be treated the way she has been treated during her tenure here in Flagler County. Cathy came to us from St. Johns' county. The number 1 ranked school district in the state for the last 14 or 15 years. She was their assistant Superintendent in charge of academics. She knows how to do this. She knows their secret sauce. She was moving us in that direction to be number one in the state. Isn't that what you should be focusing on? The lobbying done by your director and a couple of board members with brand new School Board members is incredibly inappropriate. Especially, when you didn't even attempt to understand or provide context to the data. Again, this was the first we had heard of any concerns. This was the first email or communication. Shameful.
Cathy shared a response with your director and asked that it be passed on to each of you. I have no idea if you actually received her response or not. I've included her final statement as my close. Her full response is below.
"To say I am disappointed at the Board's call for "a change in leadership" would be an understatement. I have met with many of you individually throughout my tenure as Superintendent. If you truly want to foster "great relationships and trust," these conversations are paramount. I assure you if given the opportunity to address any concerns you may have had in the past, they could have been addressed face-to-face rather than through a statement after the fact. Despite your "no confidence," my door remains open to any and all of you if you would like to discuss where I see the future of Flagler Schools and how you can, in fact, play a valuable role in it."
Educationally yours,
Dr. Colleen Conklin
Vice-Chair, Flagler County School Board
---
The Board of Directors for the Palm Coast-Flagler Regional Chamber of Commerce, to whom Conklin addressed her letter, is as follows:
Chair Garry Lubi (SouthState Bank)
Vice Chair Michael Chiumento (Chiumento Law)
Treasurer Chelsea Barney Herbert (4Cs Trucking & Excavation)
John Walsh (Palm Coast Observer)
David Ayers (Flagler Broadcasting)
Christopher Bailey (Spectrum/Charter Communications)
Mike Hall (Flagler Health+)
Howard Holley (TouchPoint Innovative Solutions)
Teresa Rizzo (Flagler Education Foundation)
Jason Roth (TECO)
Scott Sowers (Cline Construction)
Linda Webster (FPL)
Joe Wright (Quantum Electric)