It's official: catching Covid is back in style here in Flagler County. As cases skyrocket nationwide, new hospitalizations can be traced to one common factor: patients without a vaccine. Vaccinations have been widely available in Flagler County for months now, but nobody is at all forced to get one. It's a decision made for each individual's health, and many are choosing to risk it with the virus instead of receiving one of several available shot.
According to the CDC's most recent estimates, 48.9% of Flagler County are fully vaccinated, with 56.3% having gotten at least a first dose. Flagler runs almost identical to the state average, in which 49% are fully vaccinated at 57% at least partially, according to the New York Times.
ADVERTISEMENT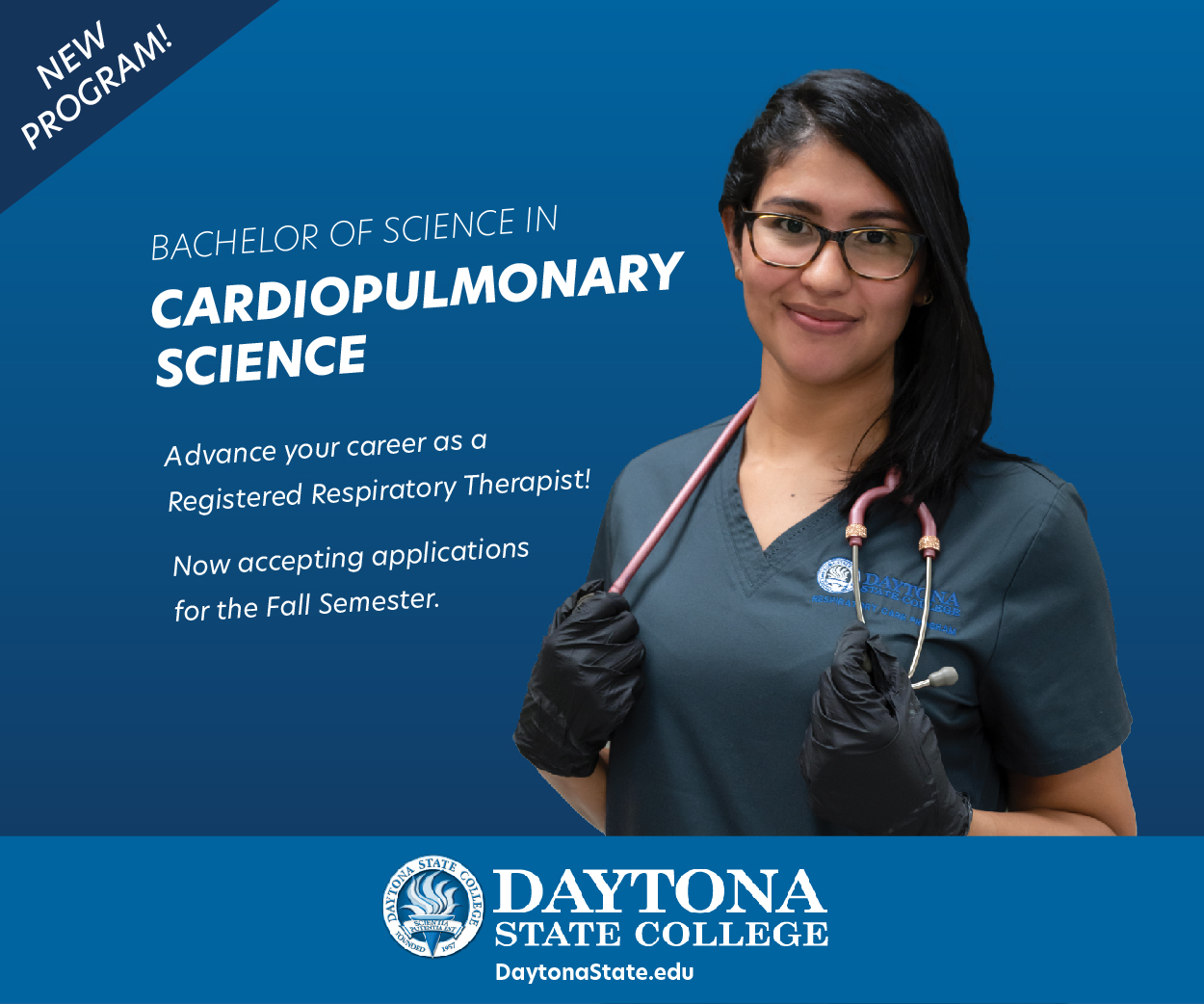 Cases in Flagler County are up 346% over the last fourteen days, with there now being 57 cases on the daily average. Though Volusia and St Johns counties are moderately worse, Flagler is seeing daily cases at the highest rate for any day since January 15th. January was the worst month for COVID-19 in the entire pandemic for Flagler County.
It's not just benign cases hitting our county either. AdventHealth Palm Coast currently has its ICU at 64% occupancy, with 27 Covid patients being treated. Just back in June, Flagler County saw a day of 0 new cases, and daily cases were regularly being reported in the single digits. So why now is the situation ballooning back to the worst it's ever been? There's a couple reasons.
Firstly, the Delta variant is more contagious than ordinary strains, and leads to more severe symptoms. This much we know for a fact. And even vaccinated people can spread Delta particles with ease to the unvaccinated. With many in Flagler County electing not to go back to wearing a mask, it's the perfect circumstances for a new strain to run wild.
The Delta variant is, however, still a very manageable crisis. For this wave we know what measures are effective in stopping the spread of the virus. But the most effective preventatives measures happen to be somewhat out of style with large portions of the population.
"Honestly, I think it is very simple," says Flagler Emergency Management Director Jonathan Lord. "We're seeing more cases now and spreading worse than it ever has since the start of the pandemic. What is very different now from the beginning of the pandemic is we have the tools to stop the spread. Masks are readily available, and if people wear masks it will limit the spread. The CDC and the science has shown that. And with the same token we have vaccines that will limit the spread. While it is obvious even people that have been vaccinated are having what the CDC calls, 'breakthrough cases', those breakthrough cases are inherently not as severe.
"So it has been very well-proven now that the vaccines do make a difference and can help limit the spread and limit the impact on the individual. Between increased vaccinations and mask usage, even if you are vaccinated at this point in time at least until the Delta variant becomes under control a little but more, I really think our world can be close to normal with vaccines and mask usage. The CDC is sharing that information, I think it is very much evident that those things can make a difference and there's a lot of things we can still do as normal if we just heed that guidance."
As it's been from the start, many don't trust the contents of the COVID-19 vaccines, and want no part of having them in their bodies. There is, of course, abundant statistical data showing that the likelihood of long-term averse health effects from the vaccines is minute, but skepticism and outright misinformation are growing to dominate the discourse surrounding them. Many aren't so much opposed to getting the vaccine but apathetic, seeing it as something that only happens to other people.
Many opine for a world in which every adult makes their own health decisions, and it's hard to necessarily argue with that vision. But where some fiercely assert their right to decline a shot, they're opening themselves to infect others who haven't gotten it, including children under twelve. In a poll by ABC News, 94% of 271 Covid hospitalizations were among unvaccinated people. There have been hospitalizations among vaccinated people as well, almost all of whom have comorbidities such as cancer or an otherwise weakened immune system.
The choice is now clear for residents of Flagler County: 'risk' getting a Covid vaccine, or risk infection with the Delta variant. Many will proudly choose the former, and legally speaking, that's their prerogative. But as the numbers continue to grow, it's hard to see any other cause than vaccine hesitancy as the primary catalyst.