We all know the feeling: scouring the back aisle at Publix looking for the best sales on sandwich bread. Nature's Own is a solid deal, as is Publix's Premium brand. The bakery section offers a fine array of choices as well. But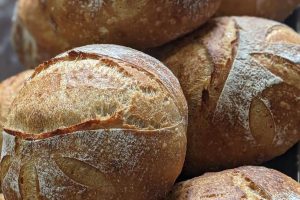 there's something about knowing your bread was made from scratch, by a skilled and local baker that gives it a certain irreplaceable quality.
In Palm Coast, there are few options better than Hobby Llama Bread Shop. Hobby Llama is run by Leah Lynn, a millennial-aged mom of two who makes all her oven-baked breads right out of her own home. In biting into a Hobby Llama slice of bread, it's easy to taste the fresh, home-baked quality while still wondering how it didn't come from a world-renowned bakery somewhere.
ADVERTISEMENT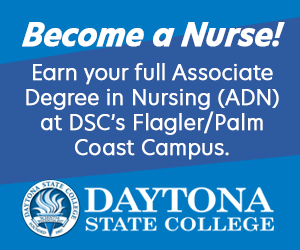 In AskFlagler's latest spotlight on local business, we talked to Leah about how her little shop came to be, and how she blends great food with family fun to turn a profit doing something she loves!
-How did you learn to make bread?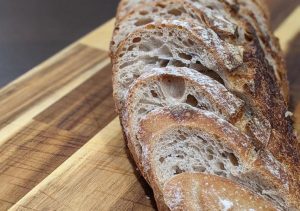 "I started making sourdough bread as a fun hobby about 3 years ago and found out I had a knack for it. I got really into it and started researching and perfecting my recipe and figuring out all the little things that affect the rise, texture, and taste. It's something I have a lot of fun with. There's a science to it and it makes you slow down and time things out." 
-What separates you from other bread makers?
"I think most sourdough bakers are probably a little bit too into their craft and I'm definitely no exception. I've spent a lot of time and energy perfecting the blend of flours, hydration level, and timing of the loaves I make."
-Do your girls ever help you bake?
"My kids love cooking, but, being 5 and 6, aren't very into waiting for bread to bake. Pancakes, biscuits, and pizza are a little more their speed." 
-What, if any, adaptations did you have to make to your business during the various phases of lockdown and restrictions?
"I didn't really start selling bread until more recently, so I didn't experience the earlier lockdown and restrictions as a small business. I've always been extremely careful to keep things sanitary and I have a baking station that's completely separate from the rest of my kitchen for my business."
-Do you have any secret ingredients or practices in your recipes people might not expect?
"I don't have any secret ingredients, besides good flour, patience, and a lot of time at home. It takes 2 days of timing things out just right to make a loaf of sourdough."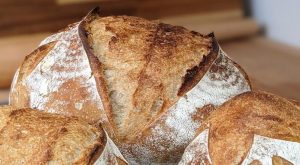 -What types of bread do you specialize in?
"Right now, I only sell my original sourdough bread. I also love making focaccia and honey wheat rolls. I'm working on "San Francisco sourdough" which is a totally different sourdough than the loaves I currently sell." 
-Your shop is called Hobby Llama Bread Shop. That's definitely one of the funnest business
names here in Palm Coast, how did you come up with it?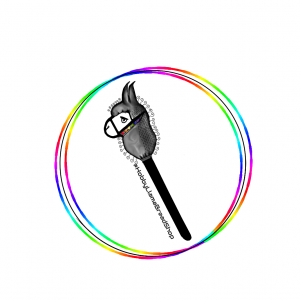 "Honestly, the idea for 'Hobby Llama Bread Shop' came from the logo I designed. I love llamas and the sourdough business started out as a hobby. I put those two things together."
-What goes into making the perfect loaf of bread?
"High quality flour and lots of time are the two most important ingredients in a perfect loaf of bread, in my experience." 
-Do you have aspirations to one day open your own business space somewhere?
"I would love to own a business space someday. I'm having a lot of fun with my small pop up shop for now. That's definitely something I see in the future, though!" 
◥✥◤
Leah's work will be featured in a Mother's Day pop-up market at Yes Coffee Co. in Flagler Beach on Saturday, May 8th. Be sure to stop in and buy a loaf of bread, and follow Hobby Llama on Instagram (@hobbyllamabreadshop)!