The race for U.S. Congress in Florida's sixth congressional district is between incumbent Michael Waltz, a Republican, and challenger Clint Curtis, a Democrat. Waltz was elected to his first term in 2018 after his predecessor, Ron DeSantis, chose to run for governor instead of seeking reelection. The race was a resounding victory for Waltz over Democrat Nancy Soderberg, a former Clinton advisor and U.N. ambassador.
Who are the candidates?
Michael Waltz is a 46 year-old Boynton Beach native who served in the United States Army for upwards of 20 years. Waltz graduated from Army Ranger school, and was soon chosen to serve as an elite Green Beret. Waltz still serves in the National Guard, and was promoted to the rank of colonel in September. Now, Waltz is one of the rising stars of the Florida GOP. Having accompanied President Trump on Air Force One and having been featured in high-profile appearances on national news, many speculate about just how high Waltz will rise in the ranks of his party. But for now, his next challenge will be to defeat Clint Curtis on November 3rd.
ADVERTISEMENT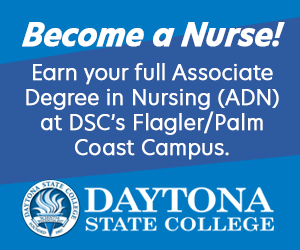 Clint Curtis is a 62 year-old attorney and computer programmer originally born in Salem, Illinois. Curtis first rose to fame in 2001 when he made whistleblower complaints against then congressman Tom Feeney alleging that Feeney was attempting to rig an election in Palm Beach County. Specifically, Curtis described Feeney instructing him to write code for a touchscreen voting machine that allowed votes to be altered without detection. These days Curtis runs a law office in Orlando, where he specializes in veteran law, social security, and immigration among other fields. Curtis previously ran for Congress in 2006, 2008 and 2016.
Why will Michael Waltz win?
Waltz is the incumbent, and has retained a generally good reputation in his first two years. FL-6 is a predominantly red district, and so far there's been no extenuating circumstances to threaten Waltz's hold among Republican voters. Curtis, on the other hand, has run for Congress unsuccessfully three times, and doesn't seem to have anything new in the cards to pull out that elusive win. Furthermore, FiveThirtyEight polling foresees only one outcome amidst over 100 in which Curtis secures even a narrow victory.
Why will Clint Curtis win?
Energy is high for Democratic voters in Florida, as the Biden campaign is pushing especially hard for turnout in a critical swing state. If a lot of Biden voters also show up for down-ballot races, Curtis could easily outperform the somewhat pessimistic projections. Furthermore, the Waltz campaign has been mostly complacent about campaigning hard for their race, placing fewer signs, pursuing fewer media leads, and mostly taking 'Solid R' as a given. If Curtis outworks the Waltz campaign, we could see a tortoise-and-the-hare scenario this Tuesday.
AskFlagler Forecasted Results:
Michael Waltz (R, i): 62.0%
Clint Curtis (D): 38.0%