DAYTONA BEACH – Volusia Sheriff Mike Chitwood took a hard stance against anti-Semitism on Monday, holding a press confrence to disavow recent outreach efforts by white supremacists in the county. He was flanked by other members of law enforcement, members of the state legislature, and leaders in various faith communities.
Members of the Jewish, Christian, Islamic, and Sikh faiths were given an opportunity to speak against anti-Semitic ideology and urge unity in the face of vitriol.
ADVERTISEMENT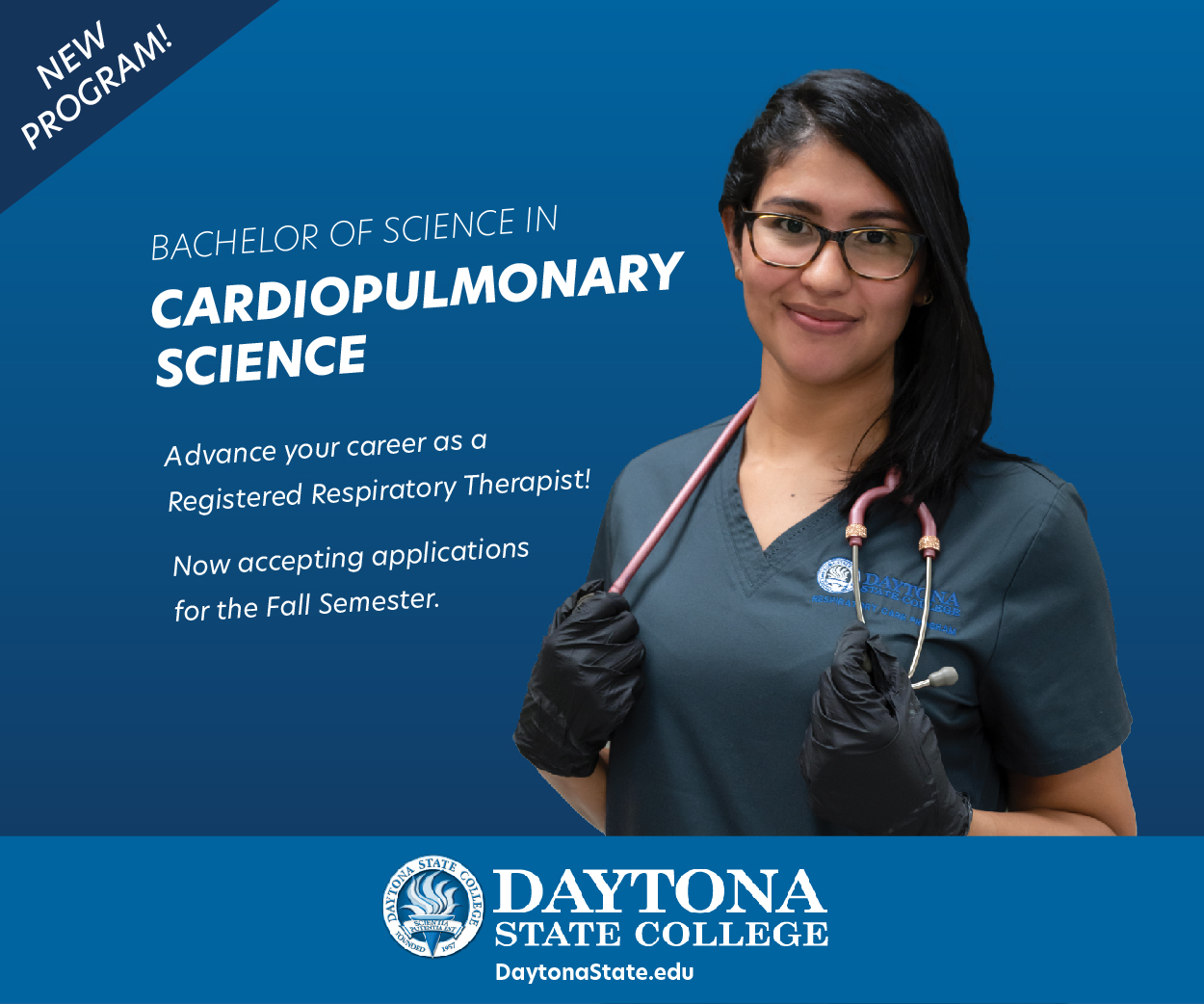 The overall theme of the message was a rejection of hatred and call to unity, but Chitwood did endorse one legal measure to curb racism and bigotry: he endorsed HB-269, a piece of legislation which would make the distribution of anti-Semitic propoganda a hate crime and third-degree felony.
Chitwood has been on a war path against anti-Semites in the last two weeks online, sparring with several on his personal Twitter account. "We have unity in this county, we stand beside one another in this county, and we stand beside our Jewish neighbors," the Sheriff said. "We are not going to tolerate this."
In describing recent incidents, Chitwood recounted a pair of Jewish residents of Volusia County who found anti-Semitic literature distributed in their driveways. One said she gave no indicators that would let strangers know she was Jewish. A Woody's restaurant in Holly Hill had to call law enforcement recently after a group of customers in Nazi apparel refused to leave premises. Daytona International Speedway last weekend was home to multiple Nazi demonstrations, and hate messages were projected onto the side of the facility.
As for the recent personal attacks and threats against Chitwood's life, he doesn't sweat the heat. "I wear that as a badge of honor," he said defiantly. "Go for it. That's my message to you […] "You came to the wrong county. I stand with my Jewish friends, and I'm honored to be on your hit list. It's an honor to be sought after by a bunch of punk thugs like you." Harassment against Chitwood and other Volusia residents is attributed to the Goyim Defense League, a group described by the Anti-Defamation League as "a loose network of individuals connected by their virulent antisemitism".
Upon request for comment, Chitwood was joined by his neighbor to the north, Flagler Sheriff Rick Staly. "We absolutely do not condone these actions or their hateful rhetoric in our community," Staly said via a FCSO spokesperson. "I stand with our local law enforcement officials and religious leaders against hateful rhetoric by anyone or groups and we will vigorously investigate any incident that occurs in Flagler County."
State Representative Randy Fine (R-Melbourne Beach) was among the elected officials on-hand for Sheriff Chitwood's press conference. A Jewish man himself, Fine spoke with confidence that the bill would pass the legislature and be signed by Governor Ron DeSantis. "There is no First Amendment right to litter," Fine said, "there is no First Amendment right to graffiti, there is no First Amendment right to assault, there is no First Amendment right to block someone's access to the place where they pray. In Florida, if you do that, you're going to go to jail, and you're going to go to jail for a very long time."
The full clip of the press conference is available below.