Correction: the race between Donald O'Brien and Bob Jones does not finalize the Board of County Commissioners Race. O'Brien will still face off against Paul Anderson and Denise Calderwood in November.
On August 18th, the voters of Flagler County poured out to polling places to cast their ballots in a diverse set of local elections. Some, like veteran school board member Colleen Walsh Conklin, were seeking the latest of several reelections, while others, such as mayoral candidate Michael Schottey, were making their first forays into public campaigning.
In Flagler County, races with two candidates on the ballot are simply awarded to the one with the most votes, while races with three or more choices must be won by greater than 50.0% to avoid a runoff election. These runoffs will face the top two vote-getters against one another in a final choice for voters alongside the presidential election later this year. Here's a guide to which elections were decided with finality this week, and which ones will be revisited on November 3rd.
Public Defender, 7th Judicial Circuit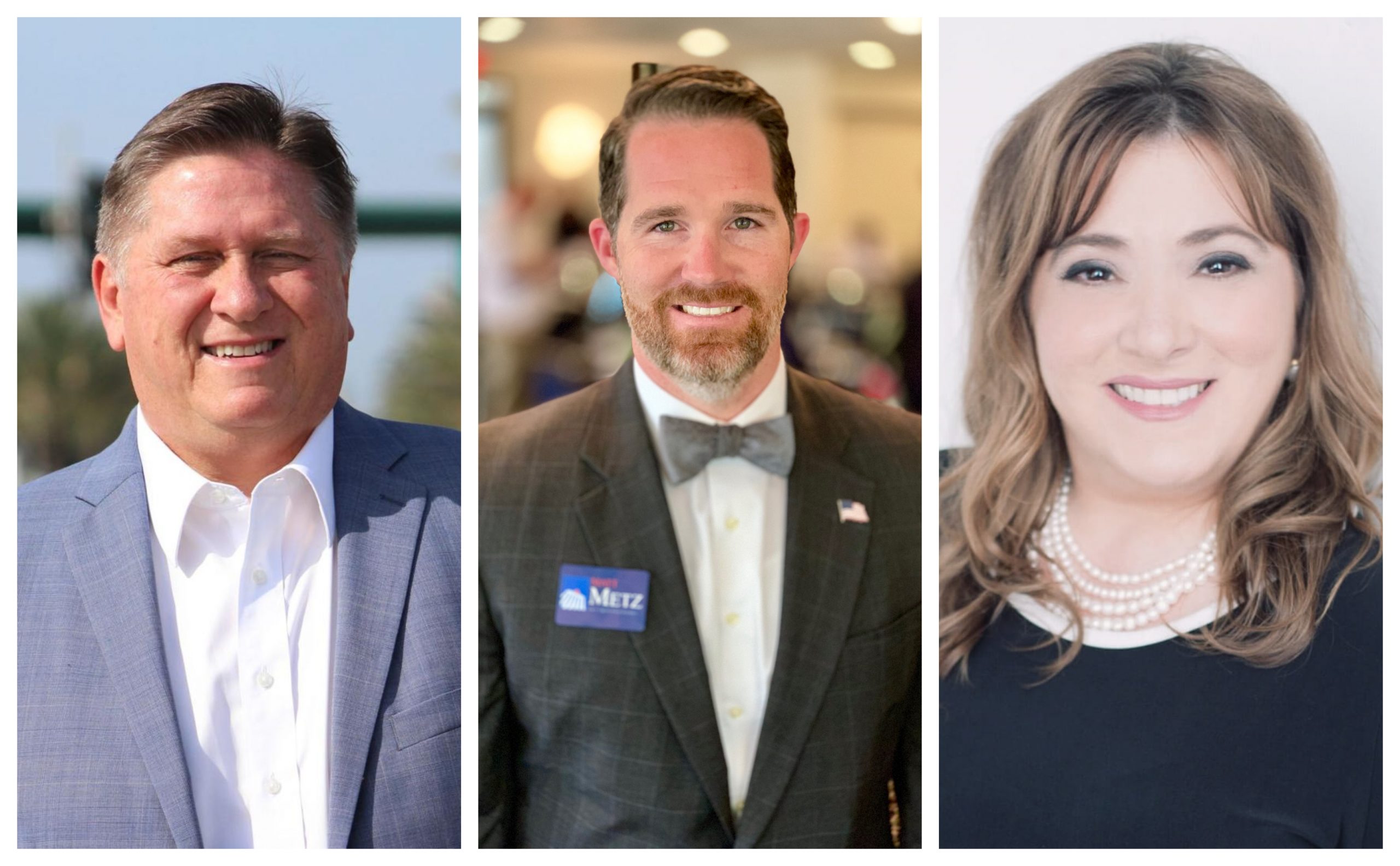 The race for Public Defender, 7th Judicial Circuit, was won by Daytona Beach native Matt Metz but is slated to head to a runoff against Anne Marie Gennusa, being as Metz only secured a plurality and not the needed majority.
Matt Metz (REP) – 36.18%
Anne Marie Gennusa (REP) – 34.66%
George Burden (REP) – 29.16%
Board of County Commissioners, District 3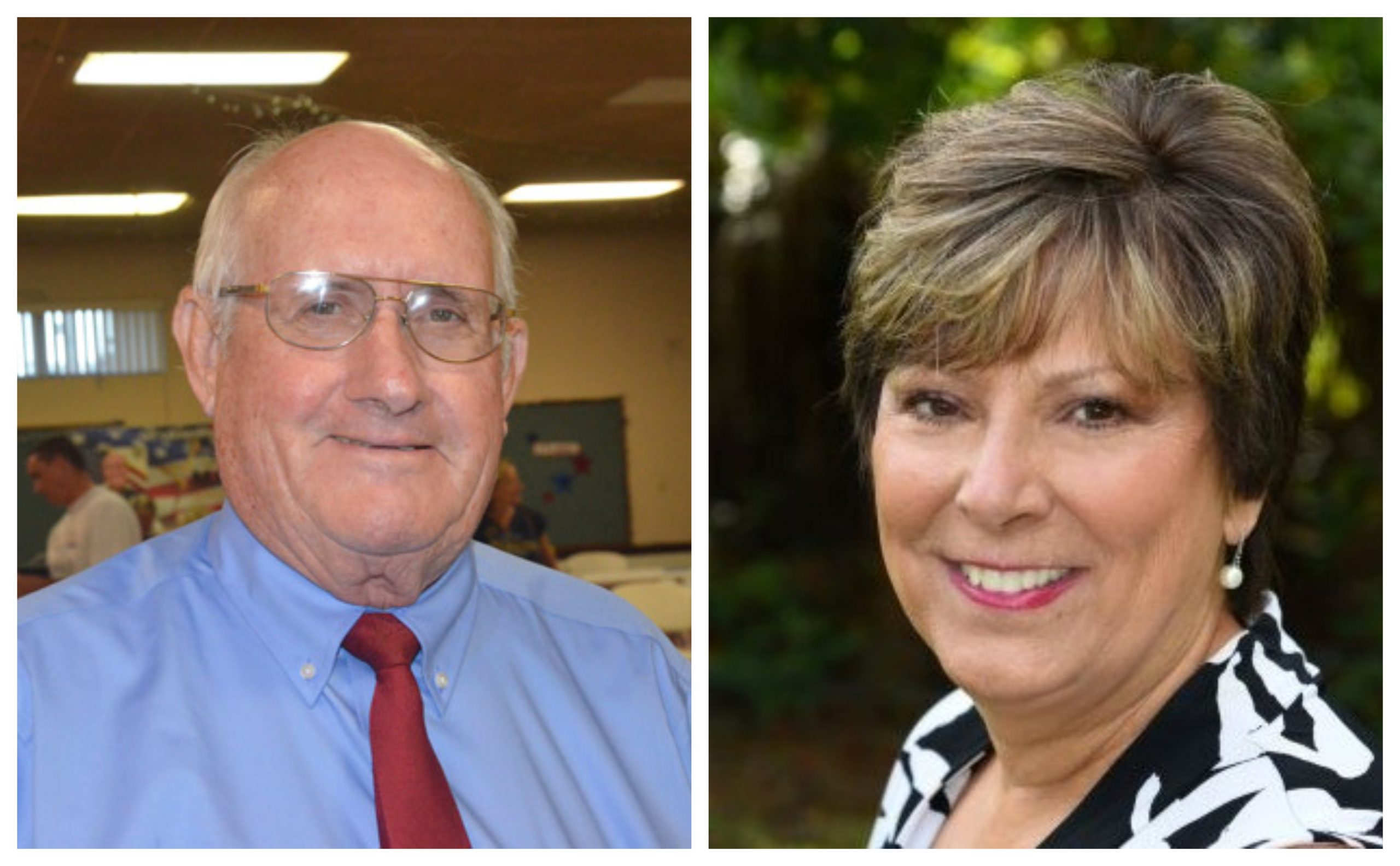 In one of the more talked about elections in Flagler County, Flagler Beach City Commissioner Kim Carney fell just short of ousting incumbent David Sullivan; the controversial Carney lost by only 482 votes in a race that drew almost 24,000. Sullivan's reelection is now final, and he will not have to defend it in a runoff this November.
David Sullivan (REP) – 51.01%
Kim Carney (REP) – 48.99%
Board of County Commissioners, District 5
Donald O'Brien put up a strong performance in his reelection campaign, holding off challenger Bob Jones with over double the vote total. He'll move on to face Paul Anderson and Denise Calderwood (both NPA) on the November 3rd ballot.
Donald O'Brien (REP) – 68.02%
Bob Jones (REP) – 31.98%
Representative in Congress, District 6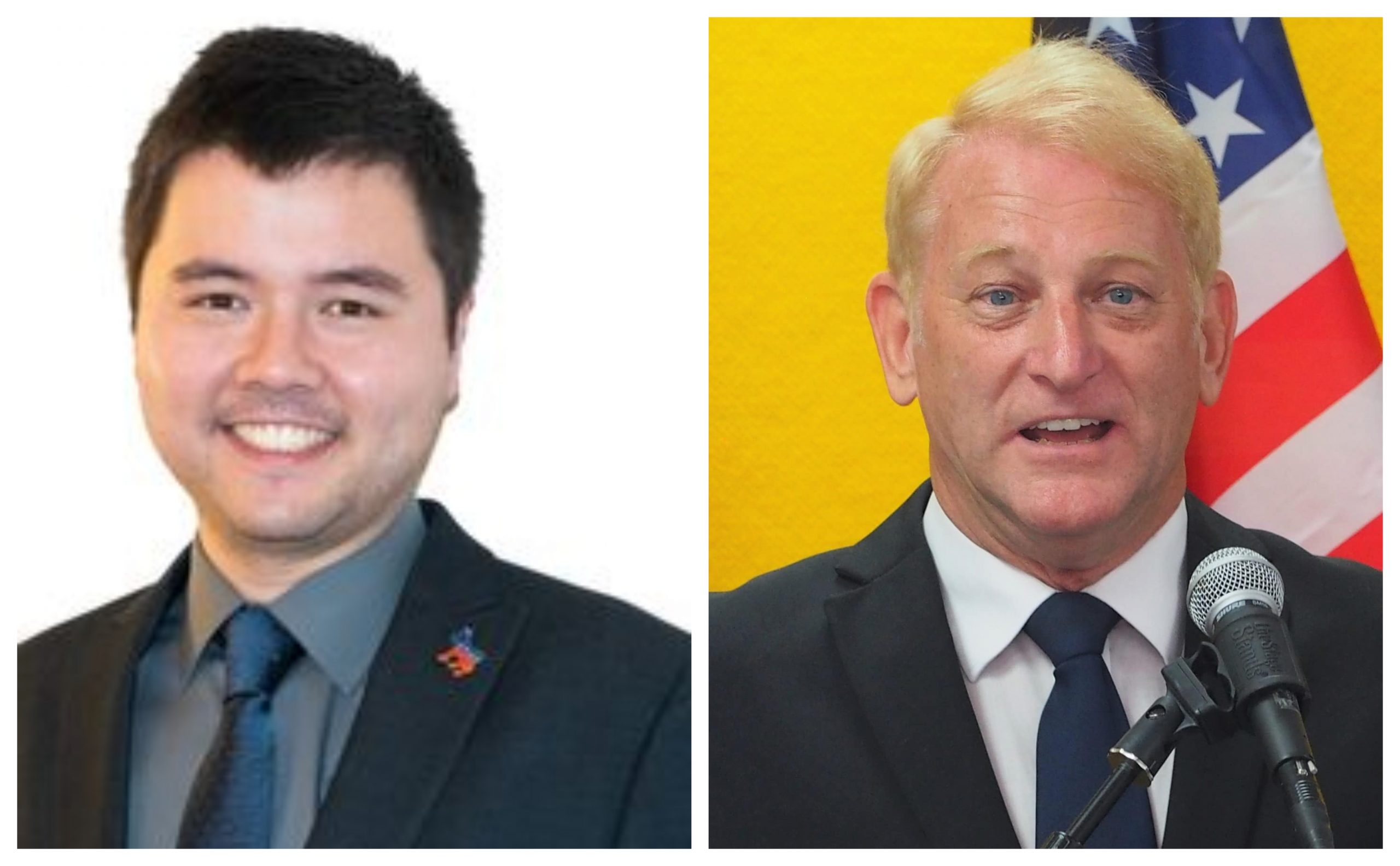 The race to challenge first-term incumbent Michael Waltz for his Congressional seat was a heated one, with perennial candidate Clint Curtis succeeding in his fourth campaign since 2006. Thripp won big over Curtis in early voting and on Election Day, but Curtis' margin of victory in mail-in ballots was wide enough to propel him to the Democratic nomination.
Clint Curtis (DEM) – 55.28%
Richard Thripp (DEM) – 44.72%
Circuit Judge, 7th Judicial Circuit, Group 6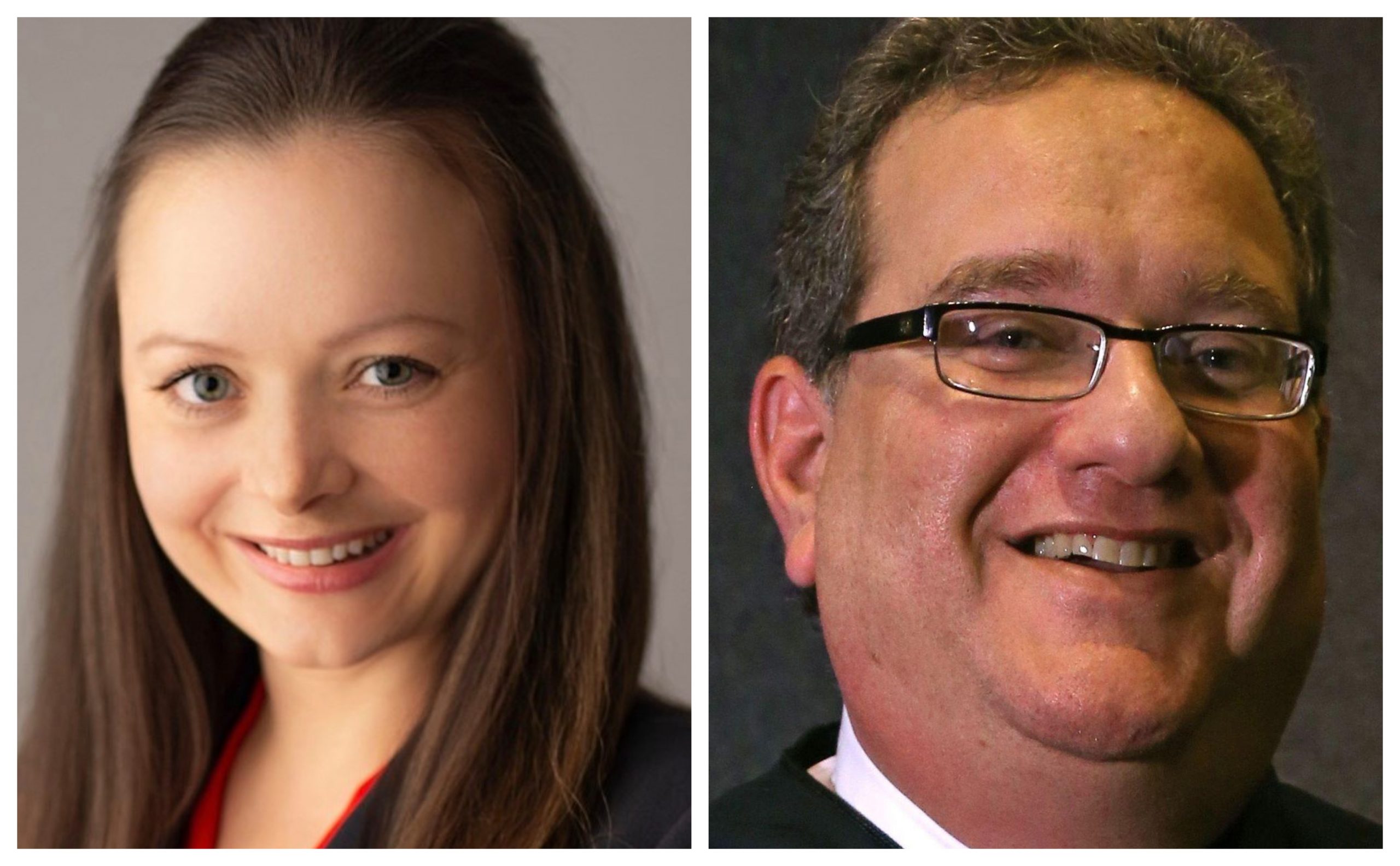 Attorney Anna Handy was diligent about placing signs around town to promote her campaign for circuit judge, and her hard work nearly paid off: she came within just sixty votes of the more experienced Mike Orfinger. But in the end, the lack of a third candidate prevented Handy's shot at redemption in a runoff, and so the judgeship wound up going to Orfinger.
Mike Orfinger (NPA) – 50.12%
Anna Handy (NPA) – 49.88%
Circuit Judge, 7th Judicial Circuit, Group 14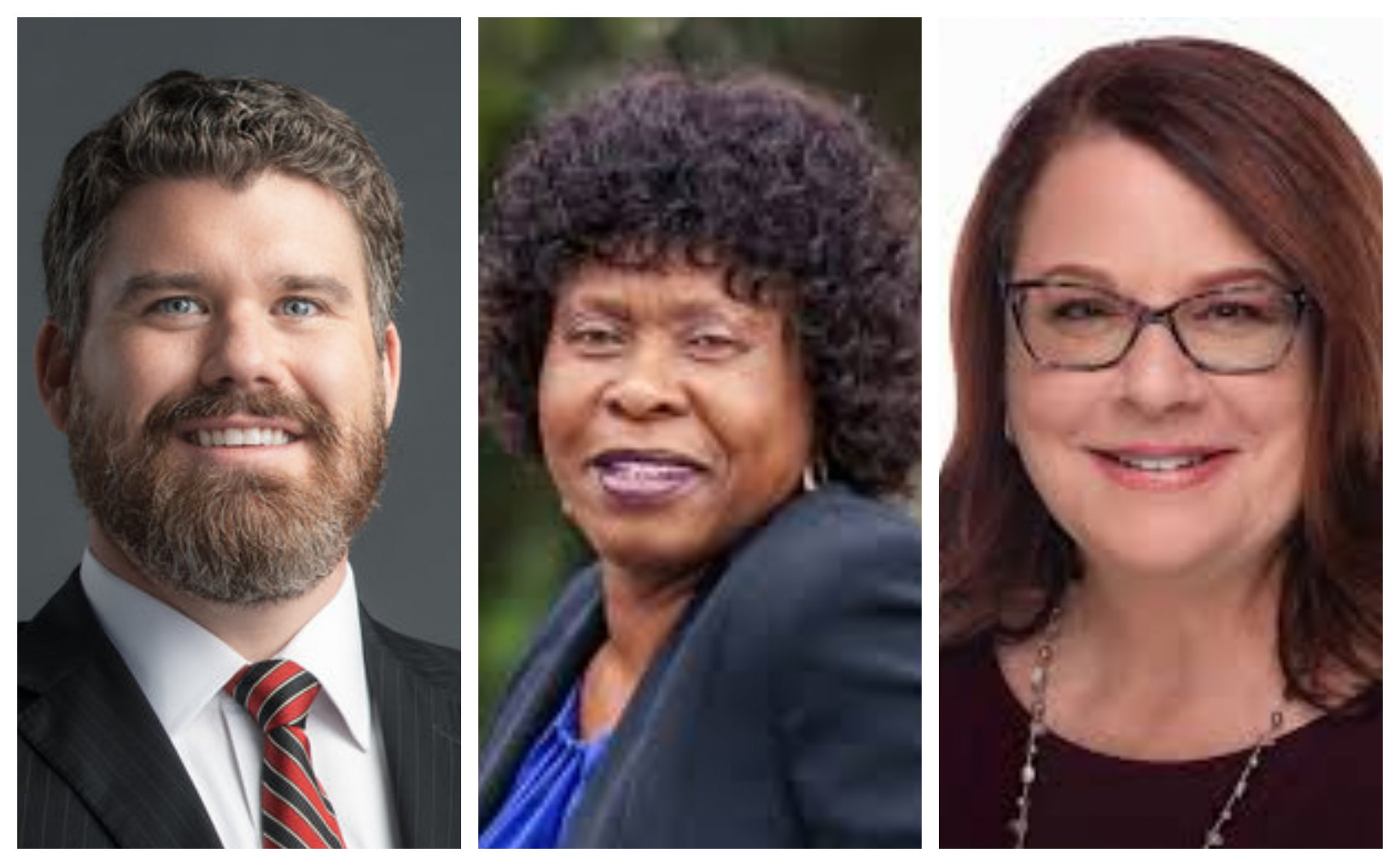 Despite it being a nonpartisan position, many local Democrats were pulling for attorney Joan Anthony to secure the 50.0% majority and avoid a runoff. In actuality, the race was one of the closest on this year's ballot, with each candidate finishing within 10% of one another. The top two candidates, Anthony and St. Augustine attorney Dan Hilbert, will face off in November.
Joan Anthony (NPA) – 37.46%
Dan Hilbert (NPA) – 34.30%
MaryEllen Osterndorf (NPA) – 28.24%
Circuit Judge, 7th Judicial Circuit, Group 27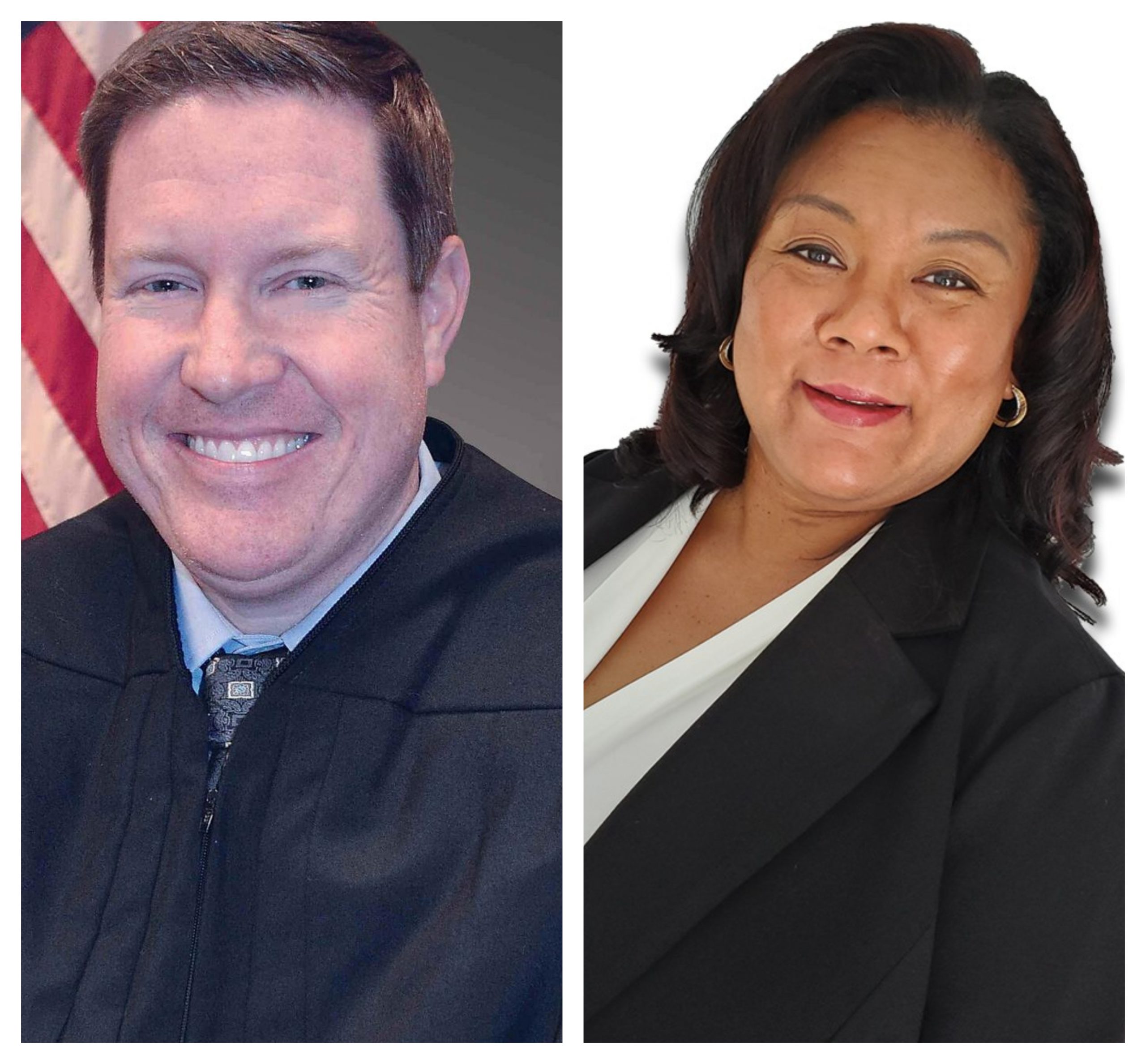 A few races on the ballots saw incumbent candidates fall to fresh new challengers, and one of those races was the matchup of Judge Bryan Robert Rendzio and attorney Alicia Washington. Washington was another candidate uplifted by local Democratic organizations, but saw universal popularity for her work in child support and nursing home abuse & neglect.
Alicia Washington (NPA) – 56.22%
Bryan Robert Rendzio (NPA) – 43.78%
School Board, District 1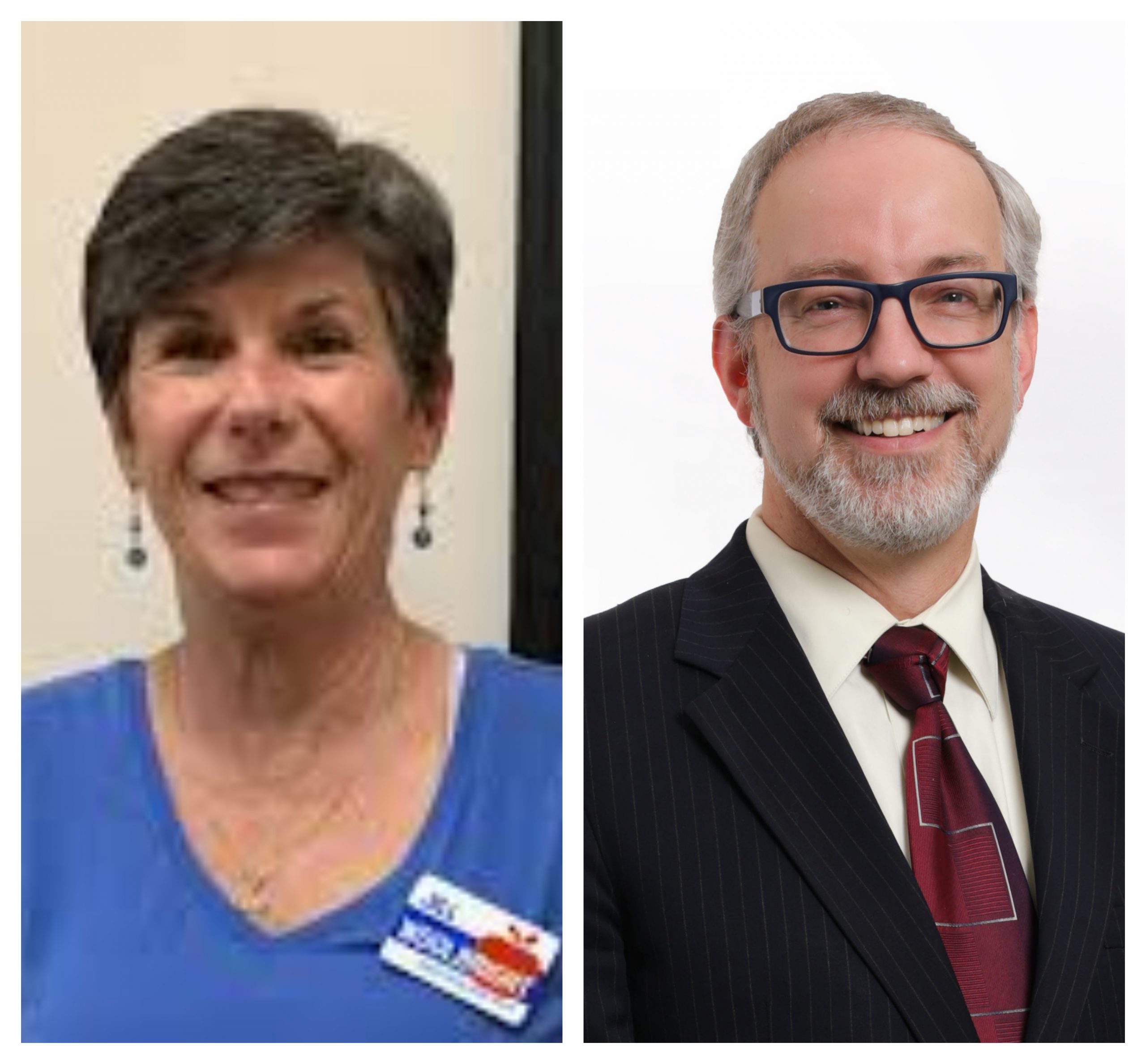 One of the more notable school board campaigns in Flagler County's recent history was Jill Woolbright: a candidate many educators praised as a natural fit from the moment her signs began to pop up around town. Still, attorney Vincent Lyon appealed to a crowd that board candidates rarely touch, the young educators and recent young graduates of Flagler County. Still, Woolbright pulled off a commanding victory, securing well nearly three fifths of the votes cast for the seat vacated by Andy Dance.
Jill Woolbright (NPA) – 59.34%
Vincent Lyon (NPA) – 40.66%
School Board, District 3
A twenty-year incumbent and popular local politician, Colleen Walsh-Conklin was likely only ever fighting to avoid having to do a runoff; there was little indication she'd have to worry about losing the race. And in the end, such optimism would have been well-placed: Conklin won her three-way race with a little over 52%, while AdventHealth physician Paul Mucciolo secured a bit more than a third, and Carol "Mother Elizabeth Bacha brought home 13% and change.
Colleen Walsh-Conklin (NPA) – 52.06%
Paul Mucciolo (NPA) – 34.77%
Carol "Mother Elizabeth" Bacha (NPA) – 13.16%
School Board, District 5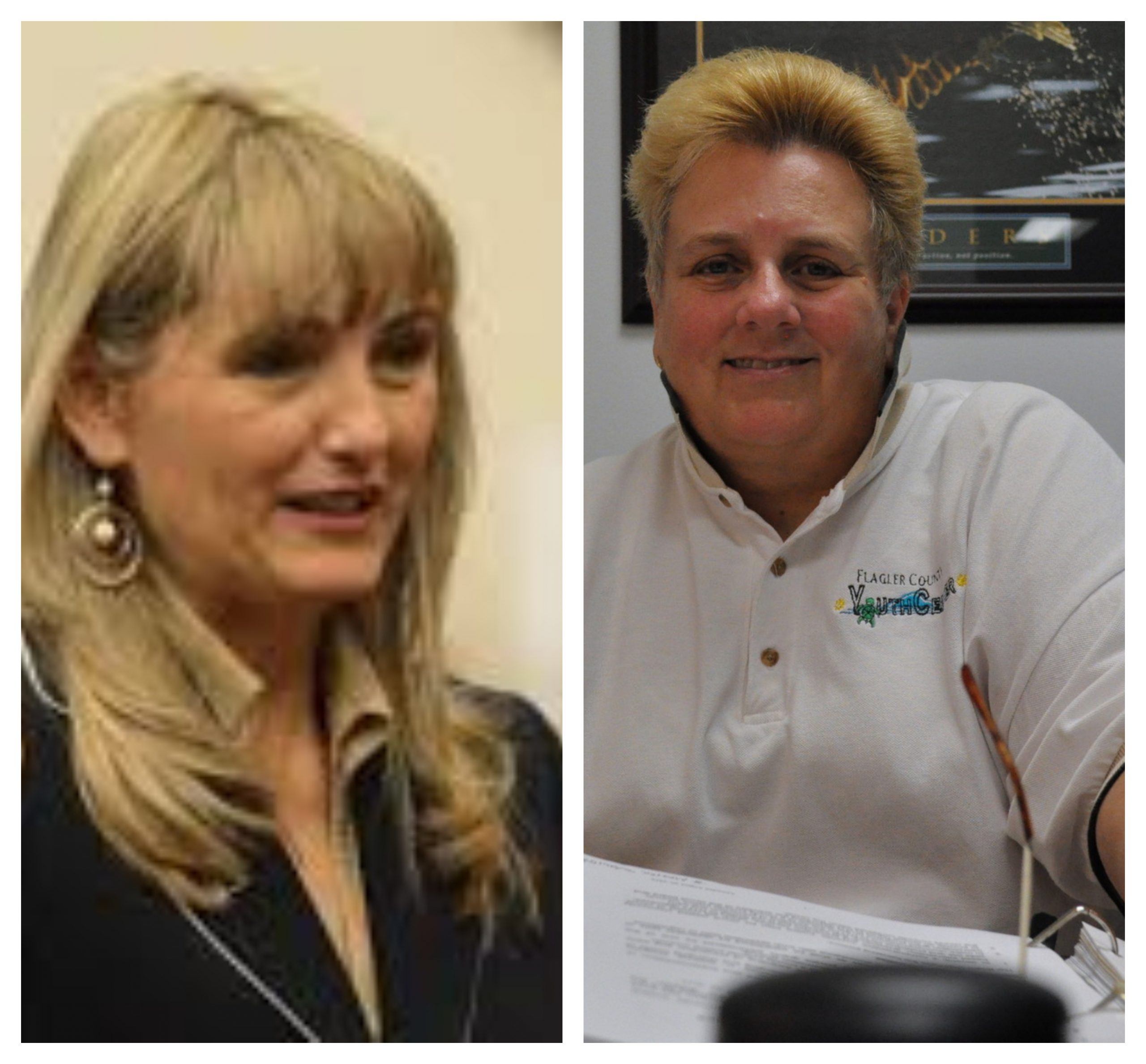 One of the most enthusiastic campaigns in and around Flagler County was that of Cheryl Massaro, a retired education administrator. Massaro challenged a relatively new incumbent to the Flagler County school board, Maria Barbosa. Despite Barbosa seeming to have outdone Massaro on traffic signs, Massaro rode the enthusiastic support of teachers and faculty to her first term with the school board by a sizable margin.
Cheryl L. Massaro (NPA) – 56.05%
Maria Pinto Barbosa (NPA) – 43.95%
City of Palm Coast Mayor

The race for mayor of Palm Coast was one of the more contested and publicized races; we saw five candidates from a variety of backgrounds and with a diverse set of ideas challenge for the position; among them incumbent Milissa Holland. Holland came in on the strength of the upcoming MedNEX project in Town Center, but with the criticism of having not done enough to develop infrastructure. Running against her were John Brady, who ran to restore Palm Coast's charm as he put it, dueling Trump Republicans Alan Lowe and Donald Greene, and newcomer Michael Schottey, who attempted to tap into Palm Coast's dormant youth voter base. In the end, Holland and Lowe rose to the top, with Holland falling well short of the majority she needed to prevent a runoff in November.
Milissa Holland (REP) – 31.78%
Alan Lowe (REP) – 26.50%
John Brady (DEM) – 17.68%
Michael Schottey (DEM) – 14.56%
Donald Greene (REP) – 9.47%
City of Palm Coast Council Member, District 1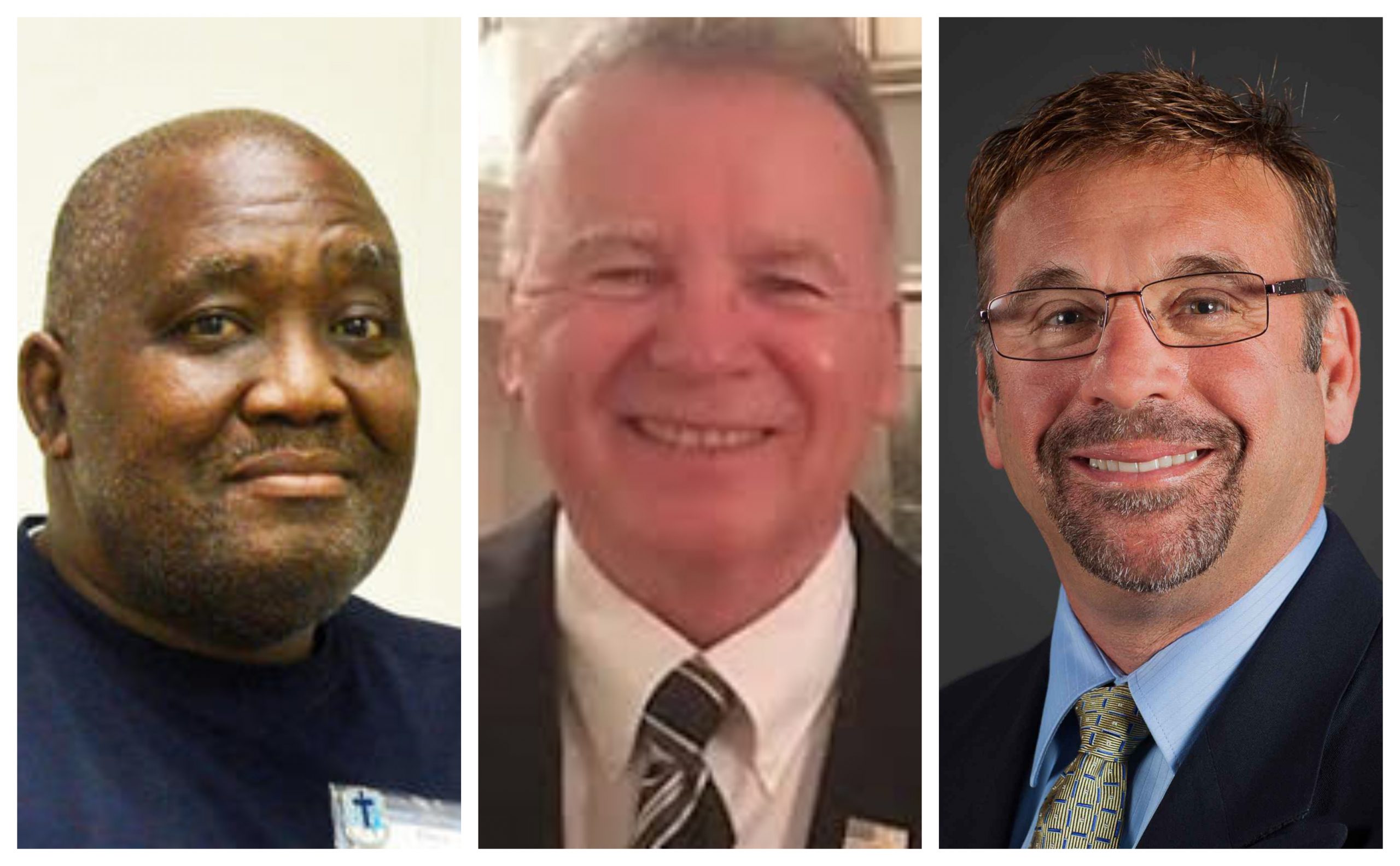 A true battle of personalities, one of Palm Coast's City Council races came down to Ed Danko, Sims Jones, and Lou Salvagio. Danko is one of the most outspoken Trump advocates in Palm Coast, and he pulled no punches in advertising that to the voters. Jones is a pastor and activist who ran on the idea of starting a new senior center, and making Palm Coast a more youth-friendly city. Salvagio is a business owner who also ran Republican, but with less bombast and volume than his conservative opponent in Danko. Ultimately, Jones turned in a stronger showing than some might've expected, securing a strong runner-up finish behind Danko and securing his place in a runoff election this November. Salvagio fell well short of being able to continue his City Council campaign.
Ed Danko (REP) – 44.72%
Sims Jones (DEM) – 38.60%
Lou Salvagio (REP) – 16.69%
City of Palm Coast Council Member, District 3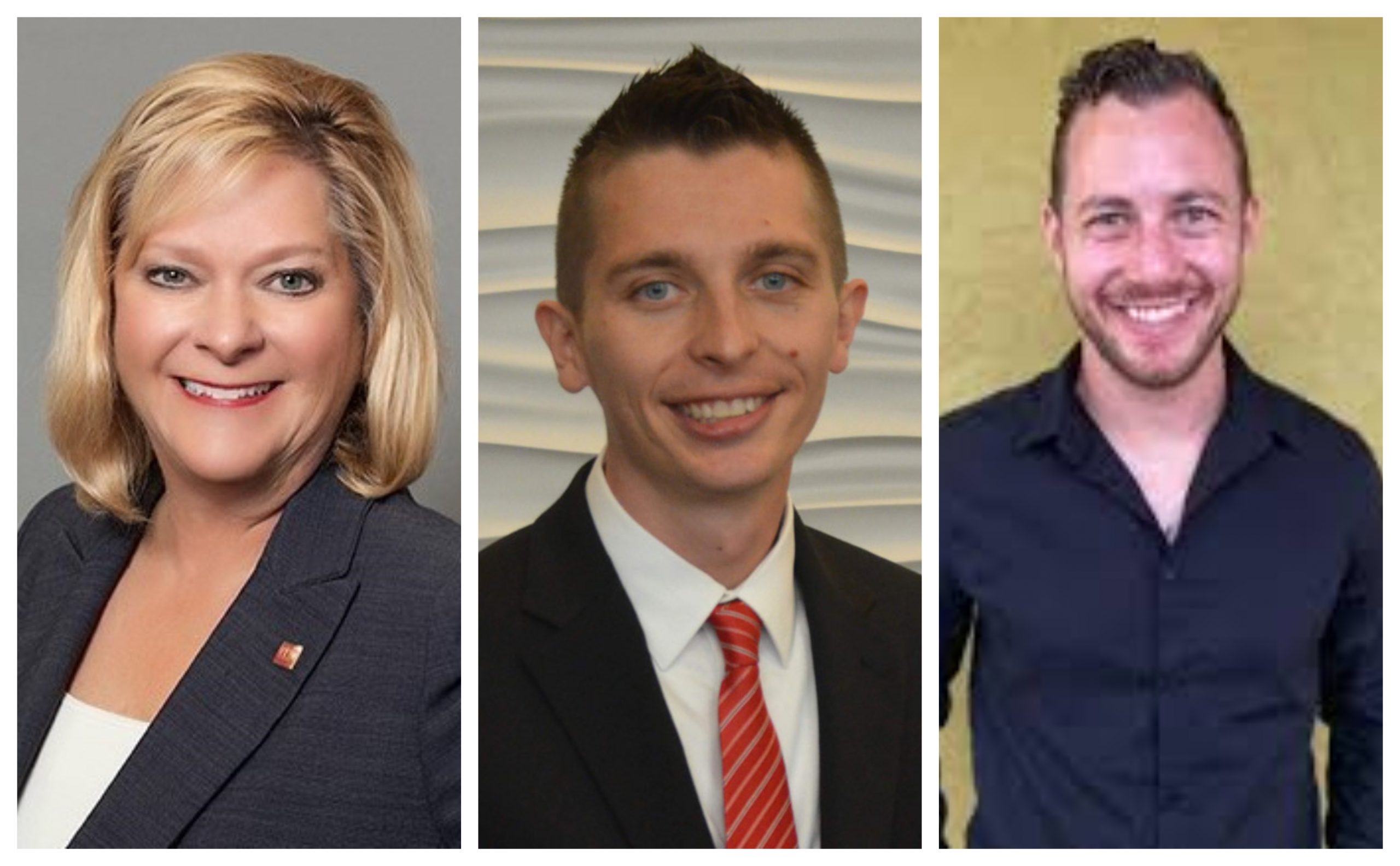 One of Palm Coast's youngest and most well-known elected officials, Nick Klufas squared off against Cornelia Downing Manfre, a local real estate agent, and Zack Shapiro, a Palm Coast small business owner. The race was no blowout, with Manfre mounting a significant challenge to Klufas and Shapiro pulling an impressive haul despite little campaign effort. With Klufas pulling about two fifths of the vote, there will be a runoff election between he and Manfre in Novemnber.
Nicholas Klufas (REP) – 40.56%
Cornelia Downing Manfre (DEM) – 33.27%
Zack Shapiro (NPA) – 26.17%
---
With five of these elections heading to runoffs on the November ballot, there'll be a lot more for Palm Coast residents to vote for other than just the President. Will we see some runner-ups pull off upset wins come Election Day, or will all the plurality winners eventually win outright? Let us know in the comments section who you'll be voting for, and whether you'll be doing it in person or exercising your right to mail-in!