About the Author: Isabella Herrera is a lifelong resident of Flagler County. A graduate of Matanzas High School, she completed her Bachelor's Degree in Sustainability & the Environment from Florida International University before embarking on a career with the American Meteorological Society as an assistant in policy, communication, and collaboration.
---
Less than a year since Hurricane Ian made its landfall, Floridians are experiencing the impacts of yet another catastrophic storm with Hurricane Idalia wreaking record-breaking havoc on the Sunshine State.
ADVERTISEMENT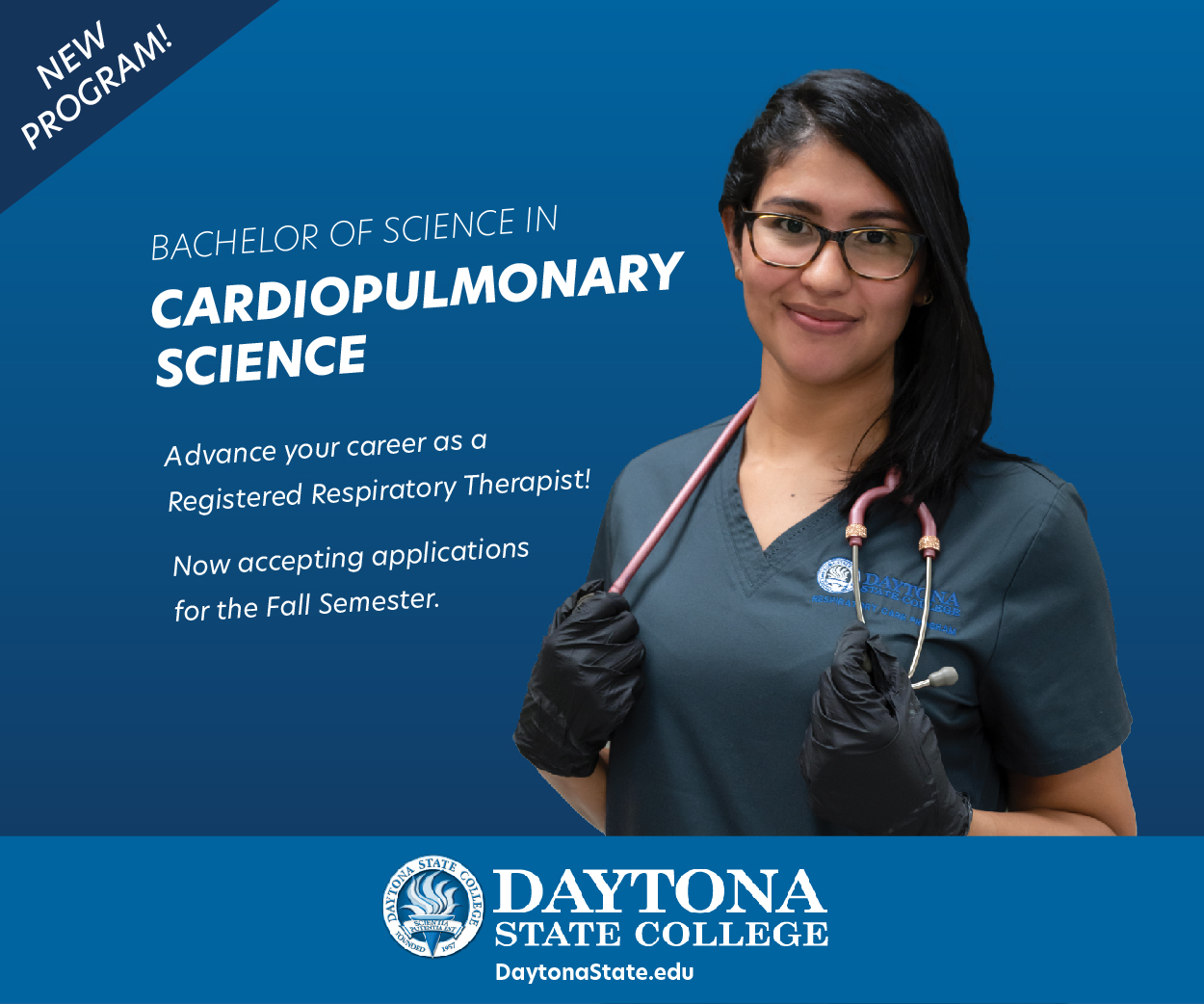 Extreme weather events are increasing in frequency in the state of Florida (and across the world) and are projected to be more severe in the years to come — and consequently, more costly. Flagler County has experienced significant damages from events of this kind in recent years – tropical storms, hurricanes, flooding, and rising temperatures have had profound impacts on our community. Flagler County is in a unique position, especially in comparison to other counties in Florida, to protect our community against environmental hazards.
As the South's sweltering summers continue to increase in severity, Flagler County has seen some of its hottest days on record over the past few months.
Rising temperatures aren't just uncomfortable; they're dangerous. Extreme heat causes over 600 deaths every year in the United States. Our furry companions can fall victim to heatstroke, as well. Heat waves can cause devastating crop losses for farmers and put immense pressure on a region's energy supply and infrastructure.
Since the 1980s, extreme weather events have cost the state of Florida nearly $370 billion dollars, the second highest cumulative-damage costs in the United States. Environmental disasters can cause significant damages to the economic growth of a region long after they've occurred. The costs of extreme weather events, as well as our communities' vulnerability to them, continue to increase.
While Florida has been experiencing the increasingly prevalent impacts of high temperatures and extreme weather, Flagler County has been actively depleting itself of our community's greatest defense against environmental hazards: our very own ecosystems.
An ecosystem consists of all of the living organisms, as well as the physical and chemical components (such as the weather, the atmosphere, and the landscape) interacting within a geographic area. Our county is home to a diverse array of ecosystems that provide countless benefits, otherwise known as ecosystem services, including flood and storm protection, erosion control, temperature regulation, and freshwater filtration. Our forests, full of towering oaks, pines, and sprawling palms, play a significant role in regulating temperature and air quality, providing shading and cooling to our neighborhoods and roadways. Wetlands and mangrove swamps mitigate flood impacts, protect against storm surge, and help maintain water quality across the region. Sea dunes protect our shorelines from rough surf and erosion — more effectively than any sea wall — and provide habitat and nesting grounds for threatened and endangered species, such as gopher tortoises and sea turtles. The clearing of these ecosystems for new construction directly impacts our local community's health, well-being, and resilience against extreme weather events.
Flagler County has seen a 44% decrease in tree cover since 2000 – nearly half of its forests lost in the past 23 years. This doesn't include the acres of ecosystems that have been lost just in the past year along US1, Belle Terre, State Road 100, John Anderson, Robert's Road, and Colbert Lane. Widespread development of the county's remaining ecosystems has continued to increase, despite rising temperatures and more frequent flooding, lining the pockets of people that do not even reside in Flagler County. Additionally, preserving ecosystems and maintaining green spaces within a community not only protects existing developments, but actually increases their property values. And yet, thousands of acres of our forests and wetlands are being cleared across the county to make room for the construction of yet another storage unit facility, another single-family home development, another car wash, and another plaza full of restaurant chains.
But this unsustainable development and destructive community planning practices do not have to be the definitive future of Flagler County.
Flagler County, in collaboration with Inspire Placemaking Collective, is in the process of revising their Comprehensive Plan, a guiding document that lays a foundation for community planning and development for 2050 – an initiative called "Flagler2050." County leadership has established a schedule of activities to accomplish the revision of the Flagler County Comprehensive Plan for 2050 over the next 16 months, including a series of public workshops. The first workshop will be held on Thursday, August 31st at the Hammock Beach Community Center, beginning at 6:00p.m.. County residents are encouraged to attend to learn more about Flagler2050 and share their perspectives on what the Comprehensive Plan – the future of Flagler County – should look like.
We need a Comprehensive Plan that addresses the needs of our existing community, rather than depleting our natural resources and putting money into the pockets of developers.
We need a Comprehensive Plan that emphasizes the importance of our ecosystems and the role they play in protecting our community and building resilience in the face of environmental adversity.
We need a Comprehensive Plan that ensures the protection of our people and the reason so many of us love this county — our proximity to nature and our remaining green spaces that so many other counties in Florida have already lost.
Ecosystems are Flagler County's first line of defense against the impacts of extreme weather and environmental hazards, and their conservation is critical to our community's well-being.
---
Author's note: the views expressed are those of the author alone and do not necessarily reflect the views of the American Meteorological Society, its members, or sponsors.