Strong weather conditions over the weekend and Monday are expected to result in substantial flooding and erosion across Volusia and Flagler counties, as well as surrounding coastal areas, according to leading meteorologists.
A stretch of coast from Flagler County in the north to Saint Lucie County in the south was affected by consistent rainfall and high winds, with some communities seeing flooding and hazardous roads. For much of the Atlantic coast, the recovery measures put in place after hurricanes Ian and Nicole were put to the test.
ADVERTISEMENT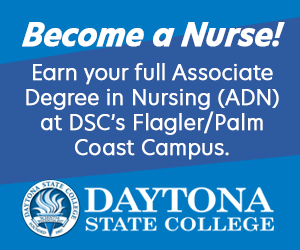 The unpleasant weather conditions took their toll on the holiday weekend, with several planned sunrise Easter services near the beach being canceled in response. Waves were forecast to be around ten feet in some places, and the ensuing cold front caused temperatures to drop to their lowest in weeks.
The National Weather Service gave a forecast overnight which warned that low-lying residences, businesses, and other structures could be affected severely by the flooding in particular. County and municipal officials in coastal Volusia County have continued to closely monitor conditions.
Volusia and Flagler counties are both on high alert for beach erosion, with both counties having been pushed to their limits during hurricane season last year. With many structures and roads already having been threatened, locals are hoping for a bit of luck while permanent infrastructure reinforcements can be put in place.