TALLAHASSEE – A new bill introduced to the Florida state legislature would vastly limit the discussion of certain human processes in elementary school grades, including menstrual cycles. This would effectively make it illegal for girls in grades 1-5 from discussion periods.
Many girls begin to enter their menstrual cycle in third grade, according to the U.S. Department of Health & Human Services.
ADVERTISEMENT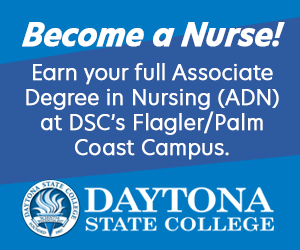 The bill was filed by State Representative Stan McClain, a Republican from Ocala.  It comes as the latest in a series of bills filed in Florida which restrict the discussion of human biology and sexuality. The trend began with the Parental Rights in Education bill, known to opponents as 'Don't Say Gay'.
Discussion of sexually transmitted diseases and sexuality would also be banned before sixth grade in the bill. McClain himself confirmed  that menstrual cycles would be banned when asked by his colleague, Democratic State Representative Ashley Gantt.
Still, McClain asserts that the restrictions put in place by this bill would not make public schools an unsafe environment for girls dealing with their first periods. He also said he'd be open to changes to the bill which would ensure educators could be available to girls in that position.
Governor Ron DeSantis was contacted for comment by News Daytona Beach, and any response will be added to this article.