TALLAHASSEE – It's not often the Florida legislature breaks from the priorities of Ron DeSantis, especially on an issue which the governor has spoken about at length. However, that's exactly what happened Thursday when the legislature poised itself to reject HB 991, a DeSantis-backed bill which sought to make it easier to sue news organizations for libel.
DeSantis said he supported the bill because of a perceived move by major news sources away from truthful reporting and toward the pushing of political narratives. "We've seen over the last generation legacy media outlets increasingly divorce themselves from the truth and instead try to elevate preferred narratives and partisan activism over reporting the facts," he said.
ADVERTISEMENT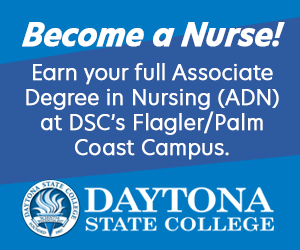 The legislation was almost uniformly condemned by Florida Democrats, and failed to take hold with DeSantis' own Republican allies either. One of the most sharp criticisms came from U.S. Congressman Cory Mills, a Republican who leaned heavily into his support of former President Donald Trump in his campaign. "This bill is encouraging the state to violate its citizens' fundamental rights as Americans, and is not only unpatriotic, but it is not representative of the free state of Florida," Mills said.
Mills' decision to invoke DeSantis' common 'free state of Florida' trope was perhaps an overtly personal jab at the governor, separating him from the movement which he likely hopes will help him to the White House in 2024. Mills also recently chose to endorse Trump over DeSantis in the Republican Presidential Primary, despite behind-the-scenes urging from DeSantis to hold off.
Also of note is Mills' assertion that the bill is against fundamental rights; Florida Republicans don't necessarily dispute this interpretation. House Speaker Paul Renner in March claimed that the bill was aimed at challenging Supreme Court rulings, particularly New York Times v. Sullivan (1964) which have established key protections of the freedom of the press.