This Thanksgiving, we look forward to sitting down at the table and taking a day to reflect on all that we're thankful for. Living in Flagler County there can certainly be a lot to stress over, especially when it comes to government and business. But it's worthwhile to pause and consider now and then what makes Flagler living great. Otherwise, what's the point?
This list is by no means exhaustive. There are certainly far more items worthy of inclusion, and many more people and businesses deserving of shoutouts. Maybe reading this will even help bring forth some of those other things into the discussion! But this is a starting point, 40 great things that we're thankful for right here at home in Flagler County.
ADVERTISEMENT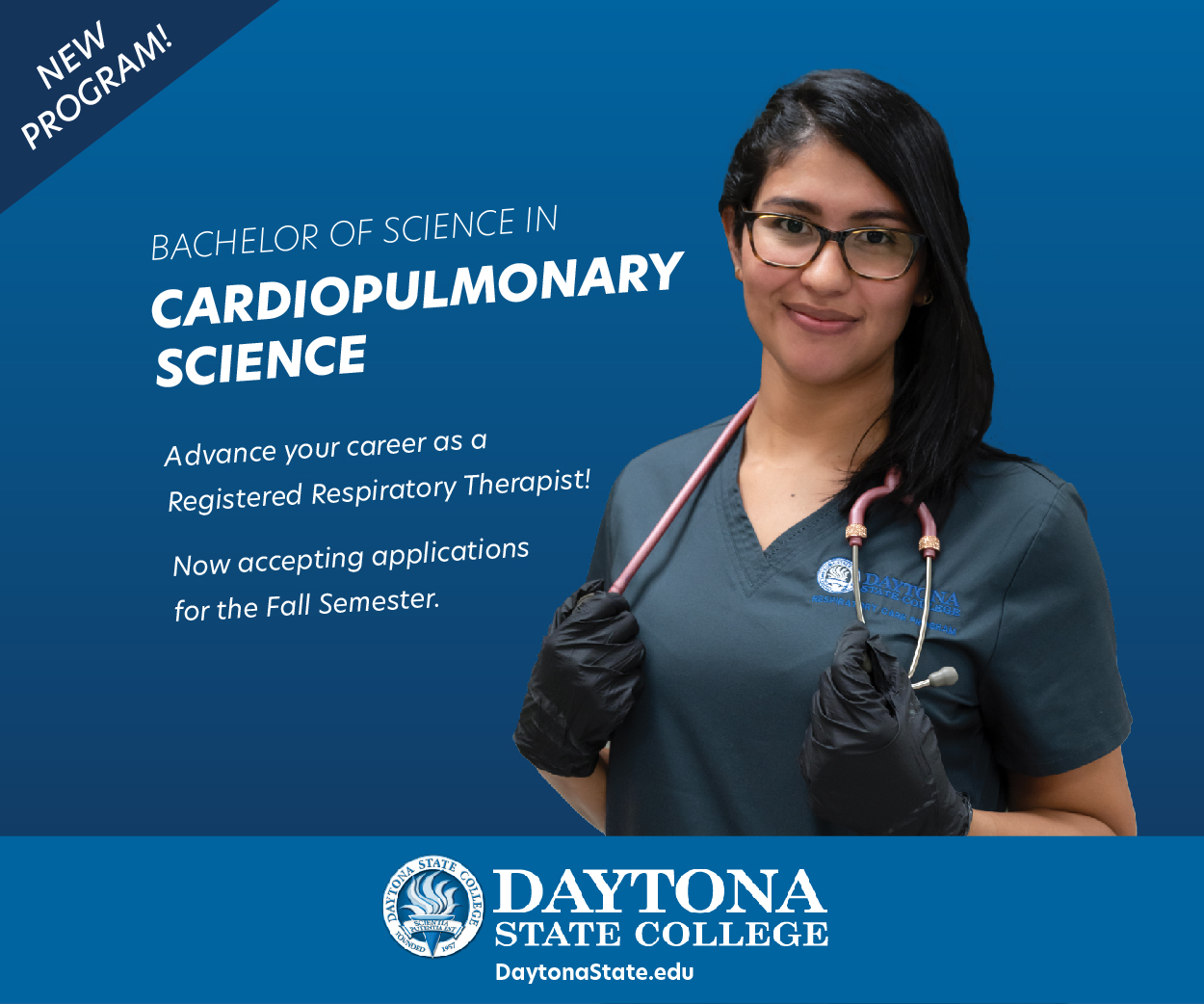 In no particular order:
Plenty of places to get great Thanksgiving food. And not just the big chains like Super Target, Publix, and Aldi. So many great locally-owned businesses too, like Harris Grocery, Richard's Foodporium, and Amigos Supermarket!
The East Flagler Mosquito Control District. Because nobody wants to know what summer days outdoors would be like without the dedicated folks who treat for mosquitos here in Flagler County.
Our community of veterans. So many of our nation's finest have chosen to settle down in Flagler County following their service in the armed forces. We're thankful for them as a community! And speaking of which…
Veterans Park. We could probably make an entire list from Flagler Beach alone, but special emphasis is deserved for this little park at the heart of town, where residents can catch some sun and an ocean breeze by the fountain.
The county's geography. There's a lot to do on the northeast coast of Florida, and Flagler offers a great starting point to go and see it all. Just south of St. Augustine and Jacksonville while just north of Daytona Beach and New Smyrna Beach, there's so much to do just a short drive away.
The county's news sources. No bias here of course! Between AskFlagler, FlaglerLive, the Palm Coast Observer, Flagler News Weekly, and the Flagler/Palm Coast News-Tribune, there's no shortage of hard-hitting and insightful coverage of happenings in and around Flagler County.
The amenities. No matter what your interests are, there's somewhere to fulfill them in Flagler County. There's beautiful trails for jogging and cycling, pristine nature reserves for kayaking and birdwatching, and a court, field, or complex for nearly any sport you could think of. What more could one want?
The schools. With a variety of choices at the elementary, middle, and high school level, kids growing up in Flagler are sure to be uplifted by the dedicated educators and support staff who keep Flagler Schools running.
The Emergency Management Department. A team of just five employees, the Emergency Management Department raises awareness and fosters preparedness for any kind of natural disaster or weather phenomenon.
The Flagler Beach Municipal Pier. Open 18 hours a day, the pier gives views up and down the Atlantic coast for miles in either direction, and provides some of the best fishing the community has to offer.
Lehigh Trail. A network of three connected walking and biking trails, Lehigh Trail stretches from US-1 to the west all the way out to Colbert Lane to the east. Have you ever done the whole 6.9-mile trail in one go?
Palm Coast's letter-based street names. Though it can make for some pretty unique street names (Llama Trail anyone?), it's easy to tell somebody what side of town something's on. It's over by the K section, you say? I know exactly where you mean.
The Ormond Beach Loop. Of course this counts as Flagler, it starts right at the county line! If you haven't been down this stunningly scenic drive through the wetlands, you don't know what you're missing.
The craft brewery scene. Tired of plain old big name beer? Try out Moonrise Brewing Company, Coquina Coast Brewing, The Brown Dog, and other great local spots to have a craft brew!
Bunnell's automotive district. No, that's not an official name, but you know where we're talking about. The stretch of US-1 between John's Towing and the Dollar General in which you can find any number of automotive services you need for your vehicle, mostly from locally-owned small businesses!
The C-section canals. Even if you're not lucky enough to live on them, the canals are a great resource for residents interested in boating, fishing, or just hanging out for a close-to-home evening on the water.
Unincorporated Flagler County. Those areas that don't lie within Palm Coast, Flagler Beach, or Bunnell can sometimes offer some of the best places to live, eat, and shop. Includes Daytona North (known to locals as the Mondex), Cody's Corner, Bimini, Korona, Espanola, and more.
The Mala Compra Plantation Archaeological Site. Offering a nearly unparalleled look into 18th and 19th century Flagler, the Mala Compra site is a fascinating ruin of the plantation owned by Joseph Hernández. And in case you're looking for a deeper dive into Flagler history…
The Flagler County Historical Society. How can we know where we're going if we don't know where we've been? The Historical Society offers an excellent resource for residents to gaze through a window to the past.
The Matanzas-FPCHS rivalry. Every year, residents from across town get to gather together for perhaps the most divisive (in a good way) event the county has to offer: Matanzas High School vs. Flagler Palm Coast High School in varsity football. Whose colors do you fly?
Princess Place Preserve. If this list were ranked, this might just be at the top. A positively stunning area of over 1,000 acres in north Flagler County, home to a diverse set of wildlife and seemingly endless natural beauty. And let's not forget about the annual Creekside Festival which takes place there too!
The local photography circuit. A county as beautiful as Flagler ought to have talented individuals capture it. And thanks to world-class photography education both at the high school and college level, Flagler County has some of the best. We're partial to our own in-house photographer, Stephen Helfrich.
Flagler's wild turkeys. You've gotta admit, it's pretty cool that on Thanksgiving Day, you've got a solid chance of seeing an actual turkey come strolling through your yard. Put the hunting rifle away though, we've got plenty of places to buy a turkey nearby!
The Flagler Playhouse. Big theatre buff? Look no further than the Flagler Playhouse, located right here on Moody Boulevard in Bunnell.
The Flagler County Sheriff's Office. Some counties have to stress over it when their local police department is in the news. In Flagler County that typically isn't a concern, thanks to the dedicated men and women in green who work to keep our community safe.
The craft coffee and tea scene. Sure, some days Starbucks or Dunkin cuts it. But when you're in the mood for something finer, check out Swillerbee's, Yes Coffee Co, or the Flagler Tea Company!
Neighborhood Facebook groups. Stay connected with your neighbors with the many neighborhood Facebook groups in Flagler County! All you have to do is search 'P Section Neighborhood Group' or 'Flagler Beach for Friends', for instances, and instantly join into a community of those who live near you and share your community concerns.
The Flagler County Supervisor of Elections Office. Thanks to the great work of Kaiti Lenhart and her team, Flagler elections are safe and secure from national races all the way down to your local Mosquito Control elections.
The mountain bike trails. Namely, Mala Compra and Graham Swamp make up two of the most renowned and prestigious mountain bike trails in the entire state. Not designed for an afternoon cruise, these trails are prime training grounds for the novice rider and seasoned thrill-seeker alike.
The Flagler County NAACP. Flagler's branch of the National Association for the Advancement of Colored People is a leading resource for the advocacy of racial minorities, as well as preservation of key civil rights history.
The many, many great restaurants. In Flagler County, the food choices are endless. From great chain restaurants like Olive Garden, Carrabba's, and Metro Diner to local highlights like Osteria Rustica, Tortuga's, and the Chicken Pantry, you could likely eat out for a whole year and still have new places left to try.
The Tommy Tant Memorial Surf Classic. Stay tuned for a full photo album from this year's contest! Tommy Tant is a prestigious and widely-celebrated surf contest which draws competitors and attendees from all around, all to honor one of Flagler's sons.
Our local firefighters. It's not just the police who keep Flagler safe! Both at the county and city level, Flagler County couldn't be the safe community it is now if not for the bravery of local fire staff.
Frontline medical workers. At hospitals and clinics across the county, it's thanks to the work of the brave individuals in the medical field that Flagler has been weathering COVID-19 as well as it has. Tests and vaccines are still available at locations across the county!
The Flagler Humane Society. Life just isn't complete without a furry friend. And enough good things can't be said about the staff and volunteers at the Flagler Humane Society, who help find forever homes for thousands upon thousands of animals.
The network of community parks. There's easily too many to name in one little blurb here, but that just illustrates how many great ones we have. From Ralph Carter Park to James F. Holland Memorial Park to Wadsworth Park to Wickline Park, the recreation opportunities are endless.
Waterfront Park. We know, we did just make one for the network of parks as a whole, but seriously. Have you seen how beautiful Waterfront Park is? It's also due for an expansion in the near future!
The Flagler County Public Library. Knowledge is power, and thanks to the work of the those at the Flagler County Public Library, Flagler has the resources to become the most powerful county on the east coast of Florida. If you haven't already, get a library card and dive into a world of wisdom and information!
Rocket launch vantage points. The relative proximity to the Kennedy Space Center makes Flagler County an excellent place to take rocket launches! And as frequently as NASA, SpaceX, and the United Launch Alliance seem to send rockets up, the next chance to see one go up from your own backyard likely isn't too far away.
You. Seriously, even with all that great stuff, Flagler County is nothing without the people who make it up. If you're reading this article, thanks for making our county such a great place to live.
Happy Thanksgiving, Flagler County!