The Garden Club at Palm Coast is anticipating a big centennial anniversary this month: its 10th Annual Spring Festival & Plant Sale is taking place Saturday, April 8th. The event is being held at Flagler Palm Coast High School, from 9:00 am to 4:00 pm. Many of the club's nearly 200 members will be in attendance, as well as scores of locals looking to see what all the fun is about.
Organizers are excited to present the biggest plant sale event in Palm Coast, as well as a number of other attractions such as arts and crafts, informative and educational exhibits, food, live music, raffles, and specialty plant growers. There will even be a selection of activities for kids to enjoy while their parents take in the festival.
ADVERTISEMENT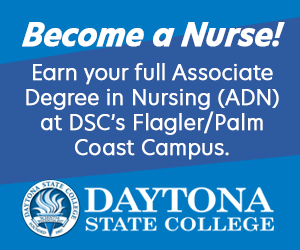 "Our festival has been going on now for ten years," said Garden Club President Denise Garcia. "I've been running it eight years with my team. We keep growing every year." Beyond just joining in for a day of community unity, the festival will serve as a fundraiser for students to go to summer camps and college programs which will immerse them further into the world of gardening and the outdoors.
On these next pages you can take in a sampling of some of the gorgeous work of Garden Club members here in town, helping to beautify and enhance the city we call home. For the seasoned gardener and the interested amateur alike, these fine creations can serve as a springboard into gardening as a full lifestyle.
Those looking to get connected with The Garden Club at Palm Coast are encouraged to do so through the club's website, https://gardenclubatpalmcoast.org. Here you can find some of the club's recent events, some upcoming festivities, and a meet-and-greet with the men and women who keep the club fresh.