Caution: this report contains particularly disturbing material.
HUNTINGTON – A 21 year-old man wanted for sex crimes against two minors in Flagler County was arrested on Monday in West Virginia. Donald A. Sharp is now in custody with no bond in Huntington awaiting extradition back to Flagler.
ADVERTISEMENT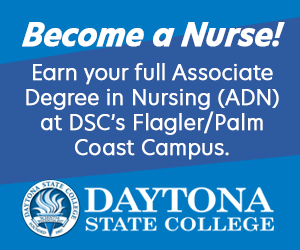 According to the Flagler Sheriff's Office, Sharp is believed to have sexually molested an elementary school-aged minor he was babysitting, as well as having her perform sex acts with another minor as he watched. Flagler detectives traveled all the way to West Virginia to work alongside the Huntington Police Department in bringing him in.
All in all, Sharp is charged with sexual battery for his own molestation, principal sexual battery for making the two minors engage in acts together, and principal to lewd and lascivious molestation. All charges are issued for victims under 12 years old.
"This pervert took advantage of two children who are young enough to be in elementary school," said Sheriff Rick Staly. "He took away their childhood innocence and now he's learning how the long arm of the law really works. Our thanks to the Huntington Police Department for working alongside our Major Case Unit detectives to arrest him as a fugitive from justice so that he can be extradited back to Flagler County to answer for his horrendous crimes."