BUNNELL – The Florida Forest Service Bunnell district has issued a notice to cease all burning activities for the duration of Wednesday, May 3rd due to hazardous weather conditions. No burn permits are being authorized for pile burners by the FFS for the day, and any and all recreational fire activities are highly discouraged.
The notice is in effect for the entirety of Volusia, Flagler, and St. Johns counties, the entire area that the FFS Bunnell district oversees. Furthermore, the area fire danger has been set to High according to an FFS spokesperson, the third highest designation out of a five-tier scale.
ADVERTISEMENT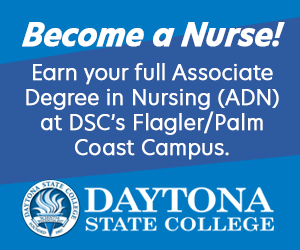 In addition to the FFS's warning, the National Weather Service has issued a Red Flag Warning for the area due to the high wildfire danger. That effect will last until 8:00 pm Wednesday evening, though dangerous conditions are expected to continue on later into the week.
The NWS's Red Flag Warning covers a more broad range, affecting Volusia, Seminole, Lake, Orange, Brevard, and Osceola counties. Residents of this area are strongly advised to refrain from any fire-related activity.
The FFS has warned those that ignore the warnings that if a fire escapes their control and warrants a wildland firefighter response, they may be liable for the cost to suppress the fire and for the property damage inflicted.
Just Tuesday the FFS Bunnell rangers declared the Little Haw Creek wildfire in Flagler County 100% contained at an estimated 50 acres. Monday night leading into Tuesday, rangers were present at the Corpus Christi Fire in St. Johns County (4.7 acres, 100% contained), CR-304 and CR-305 fires in Flagler County (.25 and .20 acres each, 75% and 100% contained respectively), as well as the Fenceline Fire (206 acres, 100% contained) and Orange Hammock Fire (7.56 acres, 100% contained) in Volusia County.