TALLAHASSEE – Florida's Legislature moves forward with two proposals that seemingly aim to punish the Walt Disney Co. for criticizing the state's Parental Rights in Education Bill, dubbed by opponents as the 'Don't Say Gay' bill.
But while they're specifically engineered to be a mouse trap, one proposal has overreaching consequences that affect more than just Disney.
ADVERTISEMENT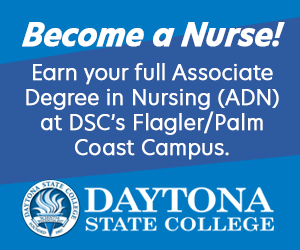 The state was already slated to return to Tallahassee for discussion on another hot point of contention—that being the redistricting plans drafted by Governor Ron DeSantis. Then during a press conference in the Villages on Tuesday (April 19), DeSantis announced he wanted to expand on the special session by proposing legislation to do away with special districts that were established in Florida prior to 1968, going as far as to specifically mention Reedy Creek, the improvement district that's home to Disney's Florida operations.
The Florida legislature created the Reedy Creek Improvement District in 1967. The district, which encompasses about 25,000 acres of land in Central Florida, was made responsible for paying the cost of municipal services like power, water, and waste management. Disney, one of Florida's largest employers with 77,000 employees in the state alone, essentially self-governs Reedy Creek and the services it provides.
But Reedy Creek isn't the only district that's targeted by this proposal, as there are other special districts established in Florida prior to 1968. Those are: the Bradford County Development Authority, the Sunshine Water Control District in Broward County, the Eastpoint Water and Sewer District in Franklin County, the Hamilton County Development Authority and the Marion County Law Library.
Some lawmakers have already expressed their concerns for these districts. Rep. Geraldine Thompson (D-Windermere) serves a district that also includes some Disney properties. She says eliminating the special district could increase costs for residents for local services, such as fire, water, and sewage. During a meeting of the Senate Community Affairs Committee, Sen. Tina Polsky (D-Boca Raton) even went as far as to liken DeSantis' plan to facism.
"To govern by revenge, to govern for punishment is not governing. It's authoritarianism. It's fascism," said Polsky.
Others have spoken in favor of the governor, including Rep. Randy Fine (R-Brevard).
"Disney is a guest in Florida. Today we remind them," Fine said on Twitter.
If the proposal survives the special session, these districts will have to dissolve by June 1, 2023, though they can be 'reestablished,' per the proposal. So what happens if this does move through?
If these districts are dissolved, the counties encompassed by the district will be able to collect the tax revenue it made. But, local governments will also absorb the district's debt and liabilities. Over the years, Reedy Creek has traditionally operated at a $5 million to $10 million loss. But that's offset by the revenue Disney makes through its theme park operations. Still, according to the Florida Department of Financial Services, Reedy Creek carries a debt of nearly $1 billion. That burden would then be passed on to taxpayers.
Taxpayers will also be made responsible for things such as road improvements.
This is yet just another addition to the saga of DeSantis vs. Disney. Since the passage of HB 1557, Disney—albeit a little late, according to some LGBTQ+ advocacy groups—spoke out against the bill and said it doesn't support the bill. In response, some lawmakers returned campaign contributions made by Disney. The bill in question drew widespread controversy over its vague language and supposed targeting of LGBTQ+ youth.
The law bans instruction about gender identity and sexual orientation in schools in grades K-3. You can read the full text of the bill by clicking here.
---