LAKE BUENA VISTA – The five-person board appointed by Governor Ron DeSantis to oversee the tourism district in which Walt Disney World resides has now claimed that legal maneuvering by Disney has stripped them of all their administrative power. It marks a major escalation in the feud between DeSantis and Disney, and easily the most potent move in the ordeal from Disney's corner.
DeSantis established the Central Florida Tourism Oversight District after a dispute arose last year, starting when Disney spoke out against Florida's Parental Rights in Education bill. Thought by some to be an encroachment on LGBTQ+ rights, Disney condemned the legislation after considerable pressure from their employees and patrons. DeSantis and the GOP legislature responded by dissolving the Reedy Creek Improvement district, a system put in place in 1967 which gave Disney jurisdiction over its own land.
ADVERTISEMENT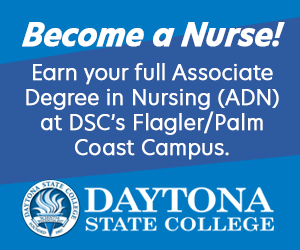 For DeSantis, the occasion marked a major victory in his self-proclaimed war against 'woke ideology'. He established his own hand-picked board to oversee the newly formed Central Florida Tourism Oversight District earlier this year, and the board convened for the first time this month. They discovered this week that at the end of the era of the Reedy Creek district, the Disney-appointed board had effectively nullified the power of their successors.
Disney's board put these restrictions in place in February, in a public meeting. DeSantis's appointees did not discover what had happened until after they assembled this month. The new board has retained legal counsel and are already planning to fight the stratagem in court.
---
Read More: Local Rent Control Banned in Florida's New Affordable Housing Law
---
An interesting timeframe was laid out for this provision to remain effective: "This declaration shall continue in effect until twenty one (21) years after the death of the last survivor of the descendants of King Charles III of England living as of the date of this declaration".
"We're going to have to deal with it and correct it," said Brian Aungst, a current board member. "It's a subversion of the will of the voters and the Legislature and the governor. It completely circumvents the authority of this board to govern."
As of now, the DeSantis board has the power to maintain roads and basic infrastructure…and not much else. They certainly don't have the power to influence the posture Disney takes in social politics, as DeSantis had likely hoped. If inevitable legal challenges fail, Disney may have struck the fatal blow in their feud with the Governor.
A spokesperson for Governor Ron DeSantis has supplied the following statement: "The Executive Office of the Governor is aware of Disney's last-ditch efforts to execute contracts just before ratifying the new law that transfers rights and authorities from the former Reedy Creek Improvement District to Disney. An initial review suggests these agreements may have significant legal infirmities that would render the contracts void as a matter of law. We are pleased the new Governor-appointed board retained multiple financial and legal firms to conduct audits and investigate Disney's past behavior."