Othal Wallace, the man accused of killing Daytona Beach police officer Jason Raynor one year ago, appeared in a pre-trial court hearing on Friday. Wallace only spoke once, to confirm to Judge Raul Zambrano that he was having no issues communicating with his defense attorneys.
Wallace is represented by private defenders Terry Shoemaker and Tim Pribisco, in what has become one of the most high-profile murder cases in recent Volusia history. He was indicted on a first-degree murder charge back in September, and the state is seeking the death penalty.
ADVERTISEMENT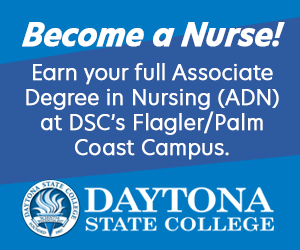 Andrew Urbanak, the Assistant State Attorney, says the state has interviewed 25 to 30 witnesses and were days into their depositions. Wallace's next scheduled court appearance is August 8th, and his murder trial is currently slated for April 2023.
Victim Jason Raynor was new to the Daytona Beach Police Department at the time of his death, succumbing to his wounds at the age of 26 over a month after the incident occurred. Wallace was briefly at large before being arrested in DeKalb County, Georgia a few days into the manhunt.
Wallace is not without his sympathizers. He has been tied to a known black paramilitary group, and a legal defense fund was established for him after the state's death penalty ambitions were established; it has since reached over $25,000 in donations.