A Palm Coast first took place on Tuesday morning – all six candidates in the 2021 special election for Mayor took part in a public forum together. Candidates have previously skipped events due to scheduling conflicts or ideological differences, but each of the six found themselves willing and able to attend this one, held at Carrabba's on Cypress Edge Drive. The forum was hosted by Leads Into the Future, and all questions were asked by club members. Jay Scherr served as host.
The six candidates sat in order along the front wall: Carol "Mother Elizabeth" Bacha, Doug Courtney, Kathy Austrino, David Alfin, Cornelia Downing Manfre, and Alan Lowe. Palm Coast's six choices were given four questions covering topics considered vital in the city today. The topics were: functionality of city government, property values, business permits, and public safety.
ADVERTISEMENT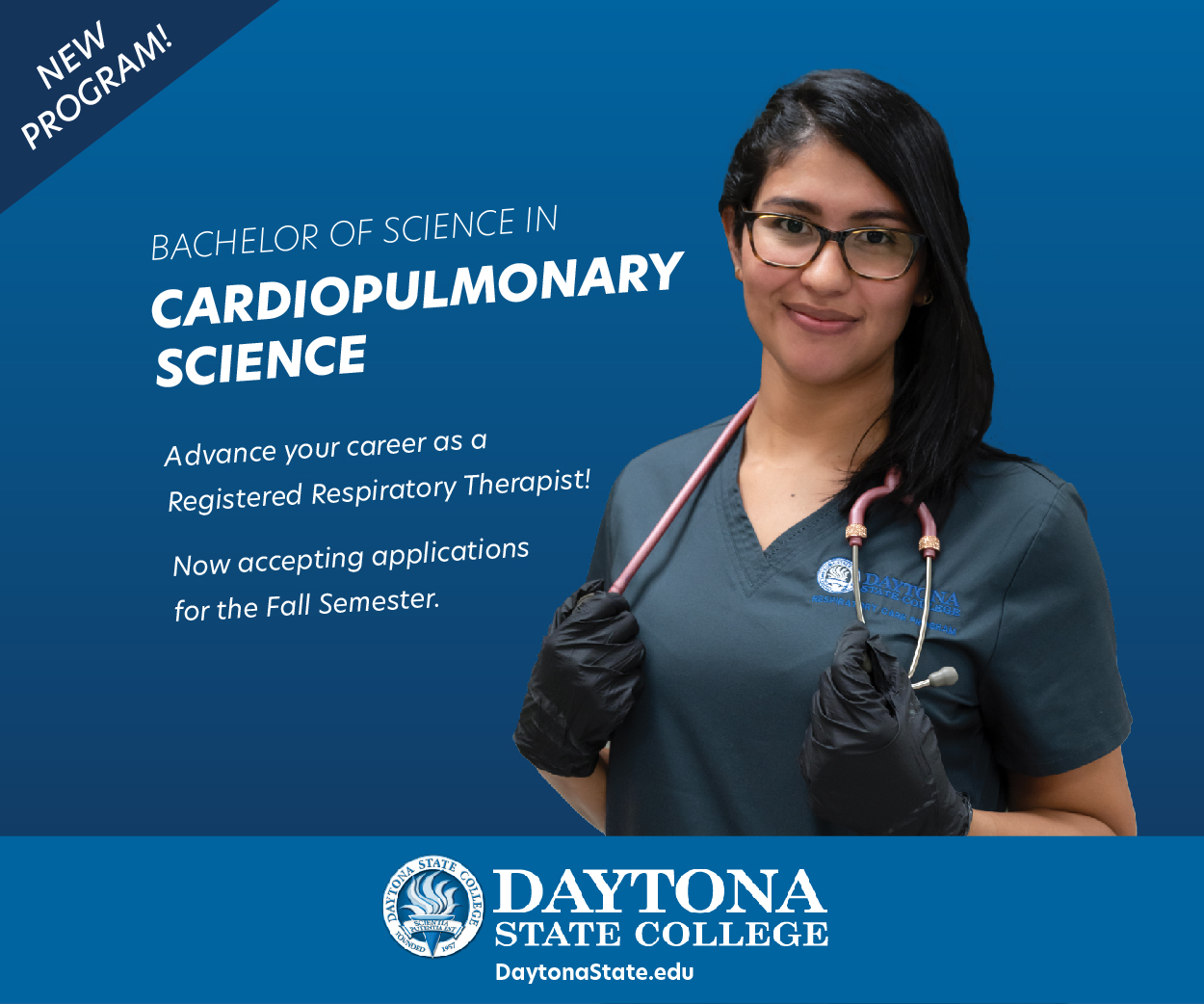 Three of the candidates out of the field are realtors: Alfin, Austrino, and Manfre. Seemingly Alfin and Manfre referenced this experience more directly than Kathy Austrino, who pitched as a voice of the people who was taking agency in government. In her words, Austrino is not a politician, but is politically charged. In her first answer of the morning, Kathy also referenced recent drama with the forum's initial moderator, who was swapped out following a self-admittedly ill-worded email to the candidate.
Everything The Candidates Said At The Tiger Bay Mayoral Forum
Situated at stage right on the candidates' row was Carol "Mother Elizabeth" Bacha, a nun and 'medical ethnomusicologist', who drew from her experience as a licensed practitioner in the medical field to pitch to voters her ability to work with people and lead with compassion. Bacha was perhaps the most quotable candidate of the event, sprinkling her answers with emotive metaphors and breaking into song on three occasions.
David Alfin came with a crafted message, hammering home his campaign's 'three C's' message: collaboration, consensus, and confidence. He drew on experiences both as a realtor and father in Palm Coast, having a daughter who'd graduated Matanzas High School and gone on to UCF, only to return to town by choice. Alfin brought another recurring theme this time, seemingly a newer one. This time, he argued the importance of making Palm Coast the best place to live in the state of Florida.
Palm Coast's first ever City Clerk was on-hand Tuesday in the form of Doug Courtney. One point Courtney didn't shy away from was the limitations of the Mayor according to the city charter; he reiterated to attendees that the position will not allow the election's winner to direct city employees in any way. Still, Courtney pointed out the expedient hiring of a permanent City Manager as a way to get the city back on track in the different arenas it's perceived to be failing.
Councilman Ed Danko Vows To Fire Denise Bevan, Bill Reischmann If Alan Lowe Is Elected Mayor
Alan Lowe used his time to speak to his continued community involvement and experience as a business owner. He cited the city's swale system and fractured City Council as matters that need to be addressed swiftly, and also mentioned a desire to leave adequate green space. Lowe later related a story he'd mentioned at the FCGOP forum in June, in which his son had encountered so much trouble obtaining licensure to start a business in Palm Coast, he'd wound up getting it through St. Johns County instead.
On stage left Tuesday morning was Cornelia Manfre, who spoke of her corporate experience and desire to maintain Palm Coast's road quality. On the question about law enforcement, Manfre cited her direct knowledge of the matter, being married to former Sheriff Jim Manfre. She also emphasized the importance of collaborating with nearby cities and with the county to prevent recurrence of services.