On the second episode of TalkFlagler weekly news, we present your unbiased news roundup in a digestible, compact format. The new episode format:
Weekly Weather Forecast
Government/Business News
Culture News
Crime/Sheriff News
Mayoral Election News
Weekly Guest Interview: Stephen Helfrich
Note: This episode contains strong language.
ADVERTISEMENT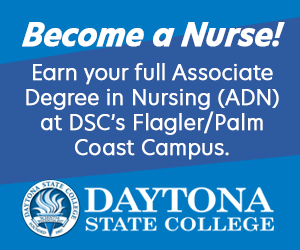 TalkFlagler is excited to feature special guest Stephen Helfrich, resident photographer for AskFlagler. Stephen has been on board since summer 2020, adding a professional flair to event photography from politics to community to music. On this episode, Stephen talks about his journey from a hobbyist photographer to consummate professional, and how his latest venture into photojournalism has made him a better and more diverse photographer. Check out Stephen's full artistic catalogue: Stephen JP Images.
Click here for previous interview episodes of TalkFlagler, with a selection of candidates, artists, and business professionals.
Also listen to previous episodes of TalkFlagler's Weekly News Update: