Sgt. Dominic Guida of the Bunnell Police Department passed away at AdventHealth Palm Coast yesterday after suffering a cardiac event while training with Flagler County deputies at the county's training facility. Guida died less than 90 minutes after the heart attack. Guida grew up locally and was also an alumnus of Flagler Palm Coast High School. Guida may be also remembered for being an organizer of the Tip-a-Cop event at the old Bob Evans in Palm Coast, which benefited the Special Olympics Torch Run. He was a power-lifting coach for Special Olympics athletes and worked with children through the Special Olympics for roughly five years at that point.
After the passing of his father in 2014, he resigned from the Sheriff's Office. For about two years after, he worked in trucking outside of Florida. Staly, talking to the point of Guida coming back to the force, talks to his dedication, "Over the years as so many cops do, they come back because the calling to help the community is that strong," Staly said, calling Guida "definitely a role model, what law enforcement should aspirate to be."
ADVERTISEMENT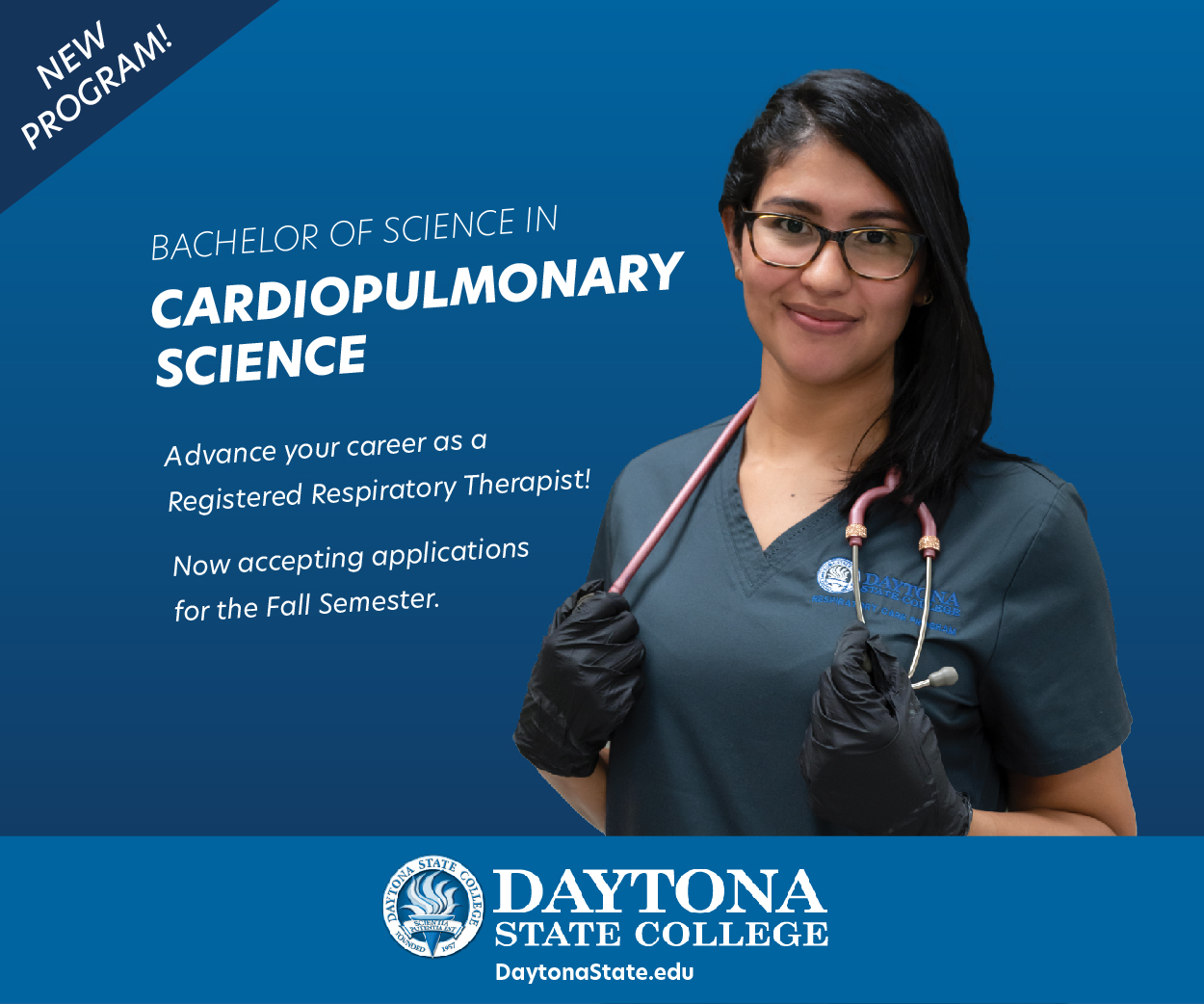 Guida was just 43.
A GoFundMe has been created, please visit: https://gf.me/v/c/2kx6/sgt-dominic-guida
In an email to staff, Staly wrote: "I have spoken with Chief Foster and extended our heartfelt sympathy and condolences and have offered him the full support of FCSO during this tragic time. All sworn personnel should wear their mourning bands over their badge and Agency flags are to be lowered to half-mast until further notice. At this time there is no further information."
The episode began after 4 p.m as Guida was in the fire tower. CPR was administered several times and he was then rushed to AdventHealth.
"They were in training, I don't know the details, something about a heart attack, possible heart attack," City Manager Alvin Jackson said as he was himself rushing to the hospital. A witness described an ambulance screaming down State Road 100 just before 4:30 p.m. toward the hospital, followed by some nine law enforcement vehicles.
Mayor Robinson, Commissioners Tonya Gordon, and Robert Barnes were also at AdventHealth when they learned of Guida's passing.
"Dominic was a great officer and an even better human being, and we are all suffering the loss of Sgt. Guida," Bunnell Police Chief Tom Foster said yesterday evening as he was driving to the hospital. "We are deeply saddened by his passing."
"I am devastated," Bunnell Mayor Catherine Robinson said, "and this is such a tragedy for the community, Bunnell and myself. He was one of the good guys and my heart is broken. What a huge loss."
At around 9 p.m. last night, a procession set from AdventHealth Palm Coast to escort Guida's body to the medical examiner's office in St. Augustine. "I can tell you looking in my rearview mirror right now, this procession is well over a mile long," Staly told FlaglerLive, "This is [a] tradition in a line of duty deaths, and Dominic certainly deserves all of that," Staly said. "So we've offered our full assistance to Chief Foster and the Bunnell Police Department and we will probably be handling some of the calls for the city of Bunnell Police Department while they support their community and our brothers and sisters at Bunnell PD."
The Sheriff's Office will be working in the background to help coordinate the city's needs.