Author's note: It's not often that AskFlagler ventures into the territory of editorials and opinion columns. We never do it when it concerns political candidates or races; that's how you can be sure we're giving you unbiased news. But when the integrity of journalism close to home is compromised, the only ethical choice is to speak out. This article represents the opinions of its writer, and does not attempt to be an unbiased report of the story. If you want a strictly informative angle, check out the Orlando Sentinel's piece. ~ Chris Gollon
---
Not that I'm trying to give out lessons, but one of the most effective ways to thwart democracy is to compromise the media. Institutions who have won the trust of listeners and readers carry the tremendous responsibility of honoring that trust with content that's trustworthy. We can't have a democracy that is healthy and functional without that principle being allowed to stand. In this vein, Florida Power & Light has committed a heinous attack against journalism. And The Capitolist, a business and commerce news site you may not have heard of, is an accessory to them doing it.
ADVERTISEMENT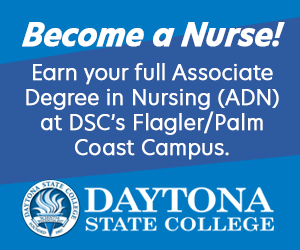 In short, senior staff at FPL bought off The Capitolist to make them sing the company's praises. Matrix LLC, a consulting firm based out of Alabama, bought a controlling stake in The Capitolist after back-and-forth with FPL leadership. Leaked documents whose validity was confirmed by Matrix's founder show that former Matrix CEO Jeff Pitts and FPL Vice President for Legislative Affairs Daniel Martell were shown news articles before they were published, and given the opportunity to make changes to them.
The readers of the site were reading news about FPL, without knowing that it had been prepared and green-lit by FPL itself. It's a deep violation trust that should make anyone furious, especially those in news media. Capitolist publisher Brian Burgess received a $12,000-a-month salary from shell corporations tied to FPL. He was, in the most literal sense imaginable, on FPL's payroll, writing pro-FPL content, while having readers believe it was objective journalism.
To be clear, in a vacuum it's not unethical for news outlets to have a transactional relationship with the entities or people they cover. AskFlagler, FlaglerLive, WNZF, and other leading local news outlets have advertising deals with businesses and candidates whom we cover. That's entirely disclosed on our site. AskFlagler doesn't accept a cent from any entity other than the ones you see as advertisements on our website. It's the basic principle of transparency, something the Capitolist plainly illustrated the necessity of.
But make no mistake – tainted content was not as far as FPL went to exude their dictatorial power over Florida business and politics. José Javier Rodríguez was a Democratic State Senator from 2016 to 2020. Rodríguez introduced legislation that would allow landlords in Florida to sell rooftop solar panels to their tenants at low prices. It was a move that gave many Floridians a way around FPL, one of the most monopolous corporations in the entire state. An email from FPL CEO Eric Silagy to Vice Presidents John Holley and Daniel Martell read: "I want you to make his life a living hell….seriously." 
It wouldn't be out-of-the-ordinary for a private company to go on a public campaign against an elected official that didn't represent their interests. That's just basic post-Citizens United America. But that's not what FPL did. A spoiler candidate was entered into the race against Rodríguez, funded by gargantuan ad campaigns by Matrix LLC. The candidate was named Alex Rodriguez (not to be confused with the former Yankee slugger), clearly a tactic to confuse voters who supported the incumbent José Javier Rodríguez. Five individuals have been charged with election interference from that year, including Republican political operative Frank Artiles, who was caught bragging about the scheme. Alex Rodriguez himself was among them too, pleading guilty and being sentenced to three years probation and one year on house arrest. The charges would've put him behind bars for up to 20 years if he'd been tried and convicted.
So to recap:
State Senator comes after FPL's profits.
His election is interfered with, illegally.
The State Senator loses his seat.
Oh, and by the way: The incumbent Rodríguez lost his seat by 32 votes. Alex Rodriguez received 6,382. The incumbent was ousted from the State Senate because of a criminal who sure seems like he was put forth by FPL. They also got caught writing anti-solar legislation which was then introduced by Republicans in the state legislature, before being vetoed by Ron DeSantis. But hey, influencing elections and buying out news outlets is definitely as shady as a monolithic energy company would need to get to protect its interests right? Wrong.
Nate Monroe is a Jacksonville-based journalist for the Florida Times-Union. Monroe had committed the grave sin of writing a column criticizing FPL (gasp!) for their attempts to influence Floridian city council members to approve pro-FPL measures (because of course they did), and FPL went full-blown psycho ex-girlfriend in response. Matrix LLC, their consulting firm with an already horrid ethics reputation, had Monroe spied on and photographed without his knowledge according to more leaked documents.
My question to FPL and Matrix as someone who speaks critically of them in light of this development: should I have my hair done before the photos, or are you going for more of a candid look? Can I wear some AskFlagler merchandise so your private investigators know where to get their real, unbiased Flagler County news? Please keep me advised.
What should be taken from this is that Florida Power & Light is the most dangerous corporation to democracy in the state of Florida. They are a threat which ought to unite the entire political spectrum in disgust. I'm not telling you to cancel their services, because viable competitors are not abundant. Scrutinize each and every piece of energy legislation that goes through the State House and Senate. If you're in local media, COVER THIS. Otherwise, demand complete transparency from your local and state news outlets, and discard them immediately if they ever break it. AskFlagler never will, and our content will always be written by residents of Flagler County, not the energy mafia.