Turnout was high on Saturday for a rally hosted by Flagler Democrats' organizers. The event, held outside the Flagler Courthouse, functioned both as a memorial for the late Ruth Bader Ginsburg, and a rally for local Democratic candidates.
Hosting the event was local activist and organizer Artie Gardella. Gardella emceed and introduced each of the different speakers and musicians who were featured across the morning. Opening the day was performer Savanna Blu, who gave a rendition of Andra Day's "Rise Up", followed by her own original song "Supernova".
ADVERTISEMENT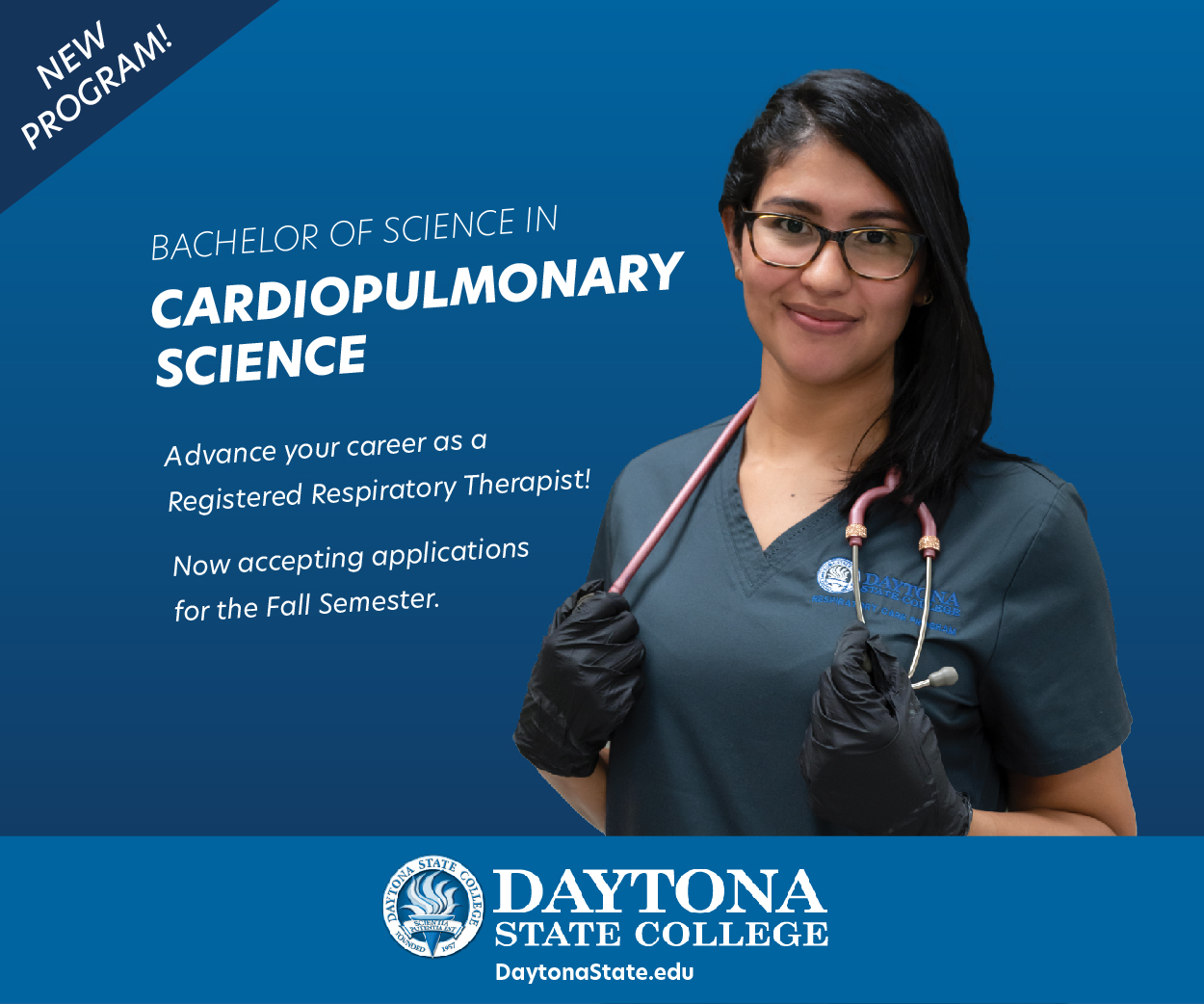 The lineup of candidate speakers was extensive, the first of which being Corinne Hermle. Hermle, a candidate for Flagler County Commission, gave an emotional speech detailing how Ruth Bader Ginsburg paved the way for women in politics. Immediately following was Sims Jones, the increasingly popular candidate for Palm Coast City Council. Jones has risen to become one of the most prominent leaders in Palm Coast's black community.
Following Jones was Heather Hunter, candidate for Florida State Senate, District 7. Hunter is a 22 year-old Flagler College graduate who describes herself as a progressive Democrat.
In her race, Hunter seeks to unseat incumbent Travis Hutson from his seat in Tallahassee. After Hunter was Larry Jones, a 30-year former police sergeant who's running to unseat Rick Staly as Flagler County Sheriff.
Also interspersed throughout the day were speaking slots from local organizers, such as Elisabeth Gustafson, Laura Alvarez, and Blanche Valentine. Later on, Mike Cocchiola spoke on behalf of Flagler County De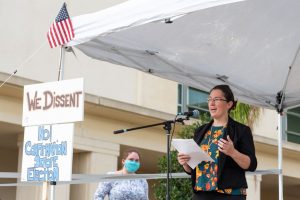 mocrats. The day then finished out with a final pair of candidates: Clinton Curtis (US Congress) and Cornelia Downing-Manfre (City Council).
After some well-publicized run-ins with counter-protesters in the past, the day's events turned out entirely peaceful. A small section of the courthouse parking lot was sectioned off for the event, and only one vehicle erroneously entered the Democrats' section seeking passage.
Following the event on Monday was the final day in which Florida residents could register to vote. The Supervisor of Elections website lists Flagler County as having a majority of 40,033 registered Republicans. The Democrats come in at 28,226 registered voters. With dozens of attendees at Saturday's event, local Democrats are relying on near-unprecedented turnout to secure the local seats they're vying for this November.