A Vigil in Flagler Beach
Dozens upon dozens assembled in Veterans Park Saturday night to commemorate the lives lost in Orlando's Pulse Nightclub shooting five years ago. Organized by activists and allies of the local LGBTQ+ community, the vigil brought together mourners, activists, and artists both to reflect on the tragic anniversary and to celebrate progress made for the cause.
At 7:00, the throngs walked from Wadsworth Park over the Flagler Beach Bridge to Veterans Park, where they gathered around the concrete stage at the heart of the city. Abbey Cooke was the event's emcee, introducing the various speakers and performers throughout the evening. Things started out with a dance party, where all who attended were free of inhibition or judgment for how they dressed, how they celebrated, or generally who they were. LGBTQ+ community members and allies alike took the moment to bring some positivity despite the somber background.
ADVERTISEMENT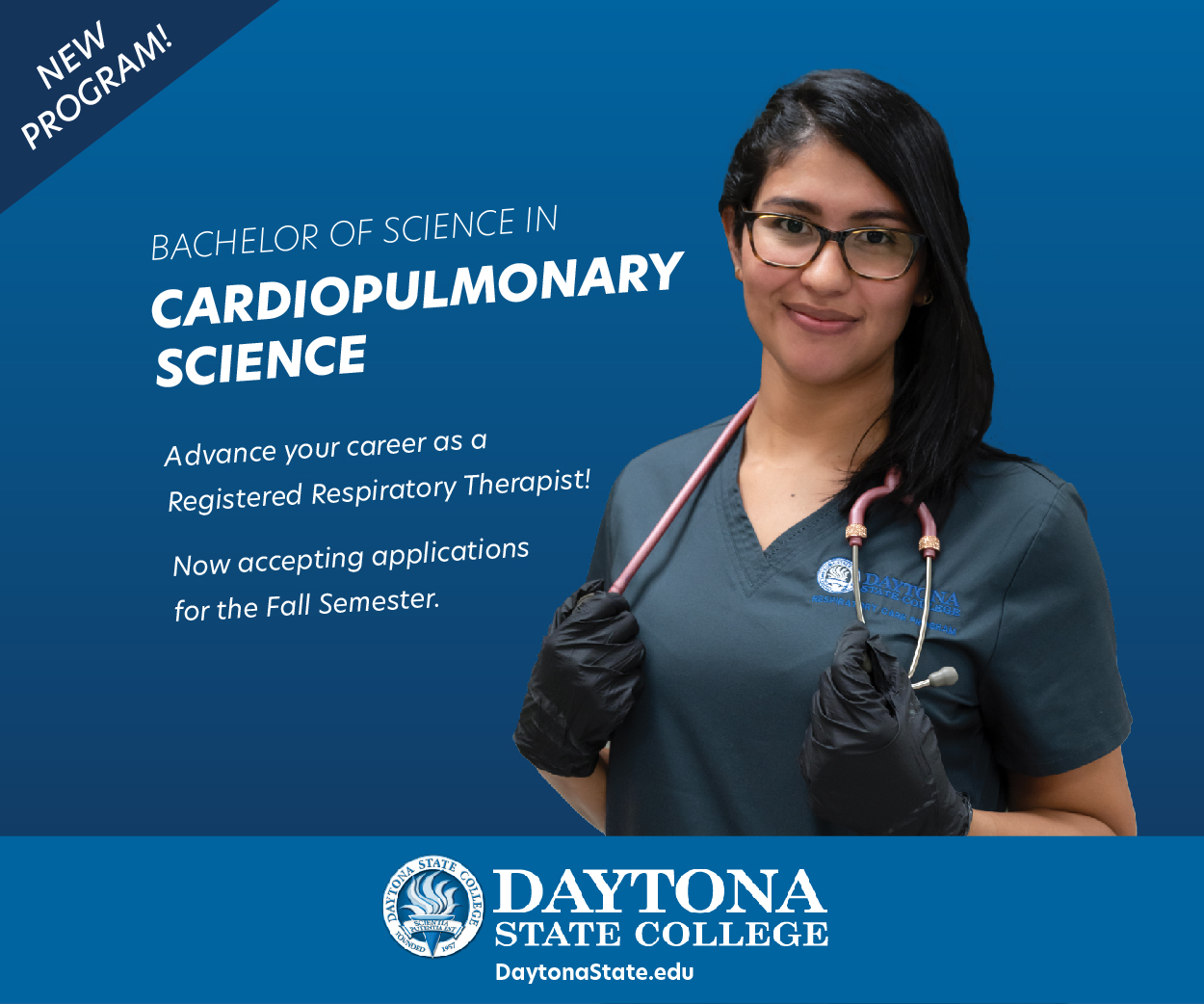 Reverend Bob Goolsby came representing St. Thomas Episcopal Church in Palm Coast, and prayed over the proceedings. His message: that God loves all, regardless of gender or sexuality. Following was a performance by musician Vange Durst, who gave a searing medley to inspire pride and perseverance. The event then saw its only political speaker, Palm Coast mayoral candidate Doug Courtney. One of two Democrats in the race, Dr. Courtney was generally well-received by attendees, some of whom recalled a late cancellation by fellow candidate David Alfin at last week's Pride celebration. Cornelia Downing Manfre, who did end up speaking at that event, was not present on Saturday, nor were any of the other candidates.
Dominick Barbee then took the microphone for a short speech, speaking as an incoming senior at Flagler Palm Coast High School. Cooke, who appeared throughout the evening to introduce the different guests, came to read letters written by those with a connection to the Pulse massacre. Some knew people present on that day, some were mulling on going but decided to stay home. A sense of reverence came over the crowd, for those who came all too close to the carnage that occurred some two hours away.
A moment of silence was held, and Cooke read the names of the 49 victims of the massacre that day. There was a certain weight in how long it took to name each victim, each one over the long few minutes representing another life lost too soon. The sky turning dark, individual candles lighting up the square, this writer was honored to take place in the event with a performance of "Somewhere Over the Rainbow/What a Wonderful World", in the style of Israel Kamakawiwoʻole.
The Pulse Massacre
On June 12th, 2016, a lone gunman committed the second deadliest mass shooting in American history, at the time the deadliest. His van parked at a nearby car shop, and he entered with a SIG MCX semi-automatic rifle and a 9mm semi-automatic pistol, and began firing on patrons. Around 100 officers from the Orange County Sheriff's Office were dispatched to the scene. After hours of negotiations, a SWAT team entered through a bathroom wall using an armored vehicle, and the shooter was killed by officers in the ensuing shootout. 30 hostages who'd been held by the assailant were then freed.
LGBTQ+ Rights Today
This month will mark 52 years since the Stonewall riots took place in Greenwich Village, Manhattan. There, pro-gay demonstrations in response to police raids of the nearby Stonewall Inn took place and are largely credited with kickstarting the modern gay rights movement, which has led into today's LGBTQ+ rights campaign. The FBI has reported rises in hate crimes based on gender identity and sexual orientation. Though hate crimes based on both premises were made illegal in 2009, there are thirteen states with no state laws on the matter, representing approximately 53% of the United States' LGBTQ+ population.
The state of Florida is home to 886,000 LGBTQ+ adults, and state law addresses crimes against sexual orientation but not gender identity, per the Movement Advancement Project. The Human Rights Campaign, the USA's largest LGBTQ+ advocacy group, announced on June 1st its plans to sue Governor Ron DeSantis over a recently passed bill prohibiting transgender athletes from competing in a sports league that aligns with their professed gender identity.