TALLAHASSEE – A Volusia County-based state legislator has apologized for referring to transgender people as 'demons' among other things this week. Webster Barnaby, first elected to the Florida House of Representatives in 2020, was advocating for a bill which would outlaw Floridians from using restrooms not aligned with their sex assigned at birth.
"We have people that live among us today on planet Earth that are happy to display themselves as if they were mutants from another planet," Barnaby said in session on Monday. "This is the planet Earth with God-created men, male, and women, female."
ADVERTISEMENT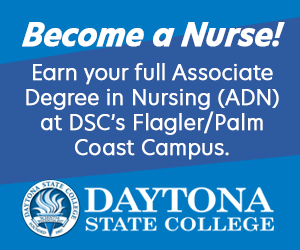 "The Lord rebuke you, Satan, and all of your demons and all of your imps who come parade before us," he continued. "That's right, I called you demons and imps, who come and parade before us and pretend that you are part of this world."
Barnaby's statement was immediately condemned by LGBTQ+ advocates as transphobic and hateful. He later walked back his statement, saying "I would like to apologize to the trans community for referring to you as demons". Still, Barnaby is expected to support the restroom bill.
The legislation is titled the 'Safety in Private Spaces Act', and creates criminal penalties for individuals entering a bathroom not aligned with their sex assigned at birth, and not leaving after being asked to do so. Any adult who violates the rule would be subject to a second-degree misdemeanor. It also stipulates that public schools must discipline students who engage in similar actions.
Not all House Republicans agreed with Barnaby's sentiments, including a fellow Volusia County Republican. "You're not an evil being," said Representative Chase Tramont of Port Orange. "I believe that you're fearfully and wonderfully made, and I want you to live your life well."