Bunnell – Michael Walker, 57, who was just sworn in as new Bunnell police chief earlier in the month has opted out of the position. The former Lake Helen police chief had taken over a police department that was in disarray following the sudden leave of Tom Foster and the forecasted interim role of Brannon Snead. Snead had indicated he wouldn't look for the position long-term. In the immediate, Snead will continue his role as interim police chief until Monday, which he indicated would be his last day.
During his press conference on January 4th, Walker had indicated his thoughts on what he could do to improve community relationships and improve the crime rate in Bunnell.
ADVERTISEMENT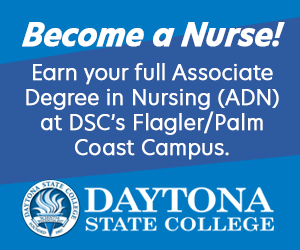 "They get a bad rap now. We're going to change it," he said of Bunnell's population of 3,500. Walker had indicated on starting neighborhood watch programs, which he emphasized he had a belief in community policing.
"Everybody. We talk to everybody. You don't skip anybody, you stop and talk to everybody," he said. "It's very important that the community supports you and they're not gonna support you if you don't get out and become a part of them."
Walker was just one of five candidates for the position, none of them from Flagler County. Of those candidates, Walker was the only one that had been interviewed for the position. Alvin Jackson, Bunnell City Manager stated, "He was the best qualified out of the five," and other candidates hadn't been in "significant organizations."
Walker had started his police career in Daytona Beach Shores in 1988 and moved to Lake Helen in 1989. He would eventually be named police chief while living in the area. Following his retirement in April, he found himself replacing the previous police chief, Tom Foster, who had retired on December 2nd.
There is no current information on why Walker decided to opt-out. Bunnell has not announced Walker leaving. Jackson was alerted to Walker not taking the position on January 12.
The Bunnell Police Department now finds itself again without a permanent leader, as a new search will be placed to fill the role. Jackson indicated he would again consider Snead for the position long-term, Jackson said. "I would like for Chief Snead to consider the position permanently, but right now, whatever time frame he can stay, I am trying to work through." Snead does not plan to stay, indicating his time in Bunnell is over. "My last day is Monday, so that's unfortunately, that's something for the city manager to have to deal with. I was just notified of that," Snead said yesterday to FlaglerLive.
Snead since taking up the position of Bunnell interim police chief been open to describing the obstacles the agency faces—indicating the need for more dollars, equipment, training, and the sheer overwhelming of it all. In his short tenure, Sneed hired five new deputies.